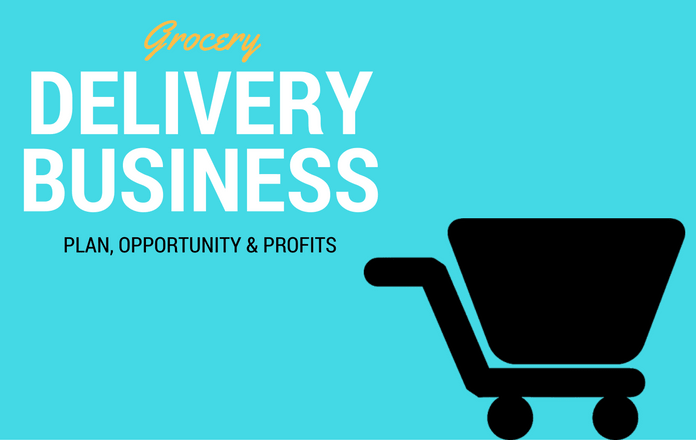 Learn how to start your own grocery store business with this easy to follow grocery business plan sample.
Why start a grocery business? Know about opportunity
Our busy schedule hardly allows us the time to indulge in doing things that would give us pleasure and make our life worth living. We are all part of the rat race which would lead us to a destiny we are not aware of but we have all taken part in it either by will or by compulsion and have inevitably exposed ourselves to a bottleneck situation. Today, most households comprise of a small nuclear family with both the spouses earning their living and there is hardly any time for self-indulgence or compassion for each other.
The state of the women or the homemaker is even worse: she has to wake up early morning, prepare items for herself and her family, help them in their morning chores, get prepare herself and then reach her workstation right in time. After a busy day working in her office, she has to think of those essential items like groceries and medicines and other items that are of immediate needs. But her responsibilities doesn't end here: she has to help her kids in their homework, prepare the favourite meals for dinner, help her husband in his office work and see to it that everything runs spic and span.
An Indian woman's herself is a celebration of life and that is what any onlooker would deem it to be. But for her it is one of the most difficult and most unappreciated job and she does it passionately and lovingly for her family all round the year without any complaints.
How would it be if you could help her in her daily jobs and earn your living by widening her waning smile? Wouldn't it be great? How if you could reach her home with her daily grocery needs without her having to worry about them? This would really be a plausible business idea and your efforts could really help a responsible Indian mother-cum-wife-cum-homemaker-cum-working lady to save some time for herself and her family which she definitely deserves.
So, pull your socks up as here is your chance to set up your business of online or offline grocery delivery store which would help you stand by a homemaker and earn your bread through it.
In this comprehensive researched article, you will get to know the details like how to start a grocery business, grocery business profit margins, how to set up a grocery store online and offline, opening a grocery store in a small town, grocery store start up costs estimation or how much money you need to open a grocery store, etc
How to start your grocery business?
Like all other business, however big or small, your grocery delivery business should also have a business plan about how you would start your business. You should prepare a business plan according to your business goal, below points will help you in drafting your grocery business plan:-
what would be your capital investments
what are going to be your overhead costs
who are going to be your target group of consumers
which products would you be selling, whether you want to be a greengrocer
what should be your marketing strategy
Total budget for marketing
what are your USPs and
what would be your profit margin
These are some of the initial considerations and you would have to take into account and make alterations in your schemes as per the changing marketing patterns and consumer demands.
On a very primary level, you should sit with a notebook and pen to jot down all the ideas that are whirling in your mind. Keep it with you at all points so that you can fall back upon them while solidifying the business plan. Without proper hardcopy of all your dreams and desires, it is next to impossible materialize them and you would soon lose track of your ideas and get demotivated and all your initial efforts would  fall flat.
Don't be scared even if you are not experienced in owning any business in the past; with proper planning, patience and perseverance, you can easily get through and see yourself as a successful business owner in near future.
Who would be your target consumers for grocery business?
This is a very important aspect that needs to be considered right at the start. If you are willing to reach target consumers from upper strata of the society then you will have to etch out a plan that is quite different from the strategies for target consumers belonging from middle class and lower middle class. And if you want to widen your reach and aim at both the groups, then you will have to make up two sections for premium and regular customers.
For instance, a working woman with a very busy lifestyle would definitely find it easy to reach you through your custom-created app but a woman who mostly remains at home may not find it easy to operate a mobile application though times are changing. But for now, you should allow them to reach for your services through telecommunication. It would be much better if you are being practical right from the beginning. After all, it is your business and it deserves to be treated in such way.
What items would you like to sell?
The next aspect that deserves your attention is the type of items that you will be offering your consumers. You will first have to decide whether you will be selling simple grocery items or even fruits and vegetables along with it. Remember that the largest variety of items your store can offer, the better it is. Because if a person has to go out to her local grocery shop to get hold of items that are not available in your online retail, she may choose to buy everything from there which would cause you to lose your customer base.
So, be careful right from the start, study the market, find out which items and which flavours are in great demand and make sure your store never runs out of them. From sauces to cheese, fruit juices to breads, chocolates to biscuits- everything should be available with you and if you are willing to expand more, you may also offer gourmets, sweets meats and even fruits and vegetables to your customers. But make sure that you can afford the infrastructure required to keep them fine and fresh  because no one would be interested in shaving off their money to buy stale and damaged green groceries.
Location for warehouse & grocery store
You will now have to decide whether you have enough space in your home or somewhere else that can act as the warehouse for keeping your goods and commodities. If not, then you will have to look for renting a space that can be used as a store. Make sure you choose a location which can connect to other parts of the city effortlessly. Think of a situation where you have got an order for a bottle of pickle and a pack of yoghurt in the evening, now if you reach them after they have finished off their dinner, they may well refuse your items. So contemplate on bettering the customer service and make sure you reach them at an earliest possible speed and this could be your USP later and help in drawing more customers in near future.
Also Read : Start Your own Supermarket Business
What are the opportunities in online grocery store?
The online grocery business is growing at fast rate and you can utilize this opportunity for better. It is important to note that 25 percent of Indian households choose to buy groceries online and the rate is expected to grab 55 percent of households in the coming years. So this is the chance to make things work for you. A good idea would be to order grocery items from some of the leading online retails and get them delivered at your place so that you can have a close look at their services and research on it so that you can incorporate those ideas in your business and make it successful.
recruit staffs and purchase equipments
Needless to say that it would not be possible for you to reach out to all customers all by yourself and you will need responsible young men who can deliver the grocery items to all the desired locations. Like any other ecommerce site in India, you would need to have a dedicated team of delivery persons who can deliver various items within a stipulated timeframe. Next comes the importance of refrigerators and freezers that can keep the items fresh for a long time. Make sure your staffs have their own motorbikes and are able to operate smartphones as it would not be feasible to reach consumers via any other mode of conveyance.
Business marketing and promotion strategy
One of the best ways to promote your business is through offering promotional discounts, offers and coupon codes and advertising through banners and hoardings and small signboards up on the bust streets, shopping malls, popular stores and everywhere possible. You should also be active online and reach out to clients via emails, social media and your professionally designed website.
This is the time when you should assign the task of developing a customized app that meets your demands and requirements. You will have to decide whether you are planning to launch an app on all operating systems or specifically for Android and iOS. By doing this you will be able to have a clear idea about how your business would be able to reach a wider clientele including those who are not enough tech-savvy.
You may also give your customers free vouchers and create a scheme where you would gift something with every purchase. For instance, you may gift them a free tiffin box for purchase above 499 INR and a free knife set for an order above 999 INR and so on. By choosing to gift essential items for households, your business would successfully develop a close bond with the consumers and would definitely add to the success of your business.
But it is important to ensure that your price is reasonably fair and your service is impeccable. Until and unless your business model and its infrastructure is flawless, no amount of advertisements or promotions would work to achieve you success in grocery business.
Grocery delivery business profit margin
Securing the profit margin is one of the most important aspects of running the business. In case of grocery delivery business, your gross profit would be the amount that you obtain  from subtracting the cost price of goods from the revenue and in case of net profit, it is derived from adding gross profit with other revenues and subtracting the cost of operating, taxes and other miscellaneous expenses.
Your gross profits are obtained from the core revenue model and some of the most commonly opted business models are:
FMCG items: This type of products generally offers a low margin ranging between 5 to 20 percent. It is also dependent on the category and the brand of the items which implies that the internationally famous and popular brands would give a low margin whereas regional and new brands would offer a high margin. Daily staples and cosmetic items give a low margin whereas plastic items can proffer a higher margin.
Private label: You can get a very high margin of about 80 percent in selling essential products with private labels.
Fresh fruits and vegetables: If you are opting to be a green grocer, you can obtain a profit percentage of about 50 percent.
Fresh dairy and confectionary items: This type of edibles can be very profitable offering about 80 percent profit percentage.
But in case of the net profits, there are several factors like gross profit, costs, revenues and taxes of operating cost come into play.
Gross profit: Depending upon the merchandise you can obtain a gross profit as much as 20 percent. So it is advised to have a wise mix of different items in your portal in order to maximize profit. FMCG products are always popular among consumers and once they are in your online store, recommend the private label products so that you can get maximum profits while offering quality items to your consumers.
Additional revenues: Advertisements are the only way of interaction between the customers and the suppliers and the online grocery delivery portals offer a good means of showcasing the immediate results of the advertising ventures. Normally the FMCG brands are required to spend a fortune in conducting the boring surveys to obtain the data regarding who are their consumers, their age group and sex, their income level and other relevant information. Thereby, the additional revenue for your online grocery business can come from offering such an honest survey data.
Operating costs: This is a huge cost for any business owner and you could effortlessly optimize it by incorporating modern techniques, effective algorithms and energy efficient appliances. Then there are costs for maintaining the website and the mobile-friendly app, fuel costs, salary of the delivery boys, Value Added Tax, loss owing to damaging and pilferage though this can be reduced by 0.8 percent with proper technical involvements.
It can be concluded that since there are myriad variety of factors that plays a vital role in the grocery delivery business, you can make it very profitable by optimizing those factors in your favour. It is primarily a volume based business rather than a per-piece model and you will see profits yielding within a short time of starting your business.
What are the shortcomings of the grocery delivery business?
Technology is continuously striving to make our lives easier and online grocery stores in India are devoted in making the lives of a homemaker easier and more comfortable. But it is important to mention here that this setup is vulnerable to some challenges and hurdles that are quite difficult to overcome.
For instance, if you are a greengrocer, you will see that the freshness of your products matter to a lot of people. Plus, an increasing number of people are becoming more health conscious; they are aware of the unhealthy means of presenting fruits and vegetables like calcium carbides and sulphate for ripening mangoes and bananas, use if saccharine in filling fruits, waxing of apples and other unfair means are making difficult to retain the trust of consumers.
Also, though weird it may sound, each and every person has their own techniques of judging an item: some like to scratch the skin, some like to press it while some like to prick it and others choose to smell it. It's all about different people and their different choices. Also, most customers are not willing to bear the costs of delivery which leaves the burden on you and the most powerful downside of the online grocery business is that this business model doesn't match the buying behavior Indians.
We are very picky and can ransack the whole market to fetch our favourite cookie brand! But in case of online grocery store, this option is unavailable which may leave an individual to rush to the local store cancelling the online order right away!