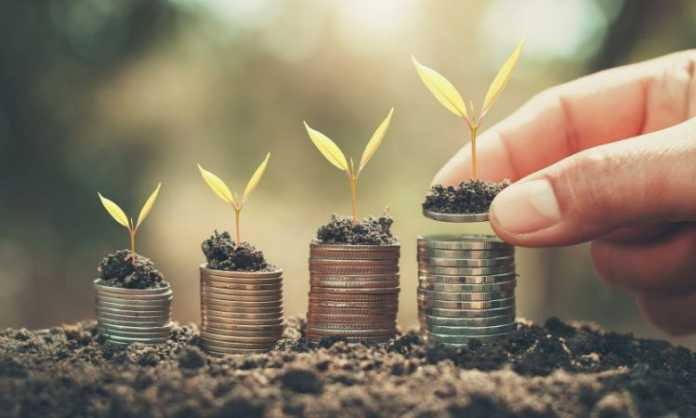 Everyone has heard of the green movement that is slowly making its way into the business world. Businesses have a new goal, to promote a more sustainable lifestyle and to help people understand the crucial consequences their actions have if they don't better care the planet. The business world can take multiple steps in protecting the environment and turning their operations into more sustainable ones.
If you plan to start a green business, you may not know where to start. Here are some guidelines that will prove helpful.
Do you know how a sustainable business looks like?
If you want to start a green business, you should follow the example of Denmark entrepreneurs, many of the Nordic companies excel at promoting a sustainable lifestyle. A company with minimal influence on the economy, society, community and environment can be described as sustainable. You will run a company that is environmentally and socially responsible and that follows sustainable rules in all their operations.
How can you start a green business?
Make local investments
As we stated before, an eco-friendly company is environmentally and socially responsible for the surrounding environment, so your business will definitely affect the local community and not only.
The moment you start your operations you should also start supporting some local initiatives that base their operations on the same values you do. You should use part of your revenue to support some educational actions and to improve local eco-friendly agriculture.
Use sustainable construction materials
If you build your business premises from scratch, you can decide the construction materials you use. You should collaborate with a construction company that follows the right methods to build without producing toxic waste and greenhouse gases. Use only sustainable and recycled materials for both constructing and furnishing the office. You should rely on clean energy to power your business.
Your main goal should be to reduce or cut the fossil fuel used to support your operations. Denmark businesses are the right example to follow, they have managed to switch one quarter of their electricity supplies from coal to renewables and gas in the last ten years.
Recycling
The first thing that will come to your mind when speaking of sustainability is recycling. And when opening a business it's a great point from where to start, so you should make sure that you design your business actions to recycle paper scraps, paper and other supplies.
You can get started with recycling by selling your used computers and hardware. Instead of throwing them to dumpsites or refurbishing them for a much higher cost, selling them puts money in your pocket. Find a trusted refurbishment computer company that will buy electronics and recycle them. Doing so will keep more e-waste from piling up our landfills.
If you decide to start your business in Scandinavia, you can collaborate with a company specialised in recycling commercial waste to help you reduce the impact your business has on the environment. In Denmark you will find numerous reliable providers of recycling ballers that could help you create a recycling management plan.
Denmark is a leader in recycling e-waste, and their actions should inspire you. Electronic trash is slowly becoming a source of waste in the present digitalised age and it has started to pose a risk for both the environment and humans' health. You should carefully recycle and dispose of it. You should collaborate with a licensed company to help you handle e-waste.
PCW paper
If you start a business in 2019, you have great alternatives to paper, to use as little as possible. As you already know, the production of the paper implies cutting trees, a process that leads to a great loss of energy and waste. However, running a business often implies using paper and you have to make sure that you are choosing a sustainable solution.
If you have to use paper to perform certain operations, it's advisable to use PCW because it's made from recycled products and it's 100% sustainable. The paper people throw away daily is used to manufacture new paper. You can easily distinguish it on the market because it has a symbol marked on it to help people differentiate it.
Green business ideas you can inspire from
Green consulting company
Why should you start a consulting business? Because more and more companies are searching for ways to transform their businesses into more sustainable ones and they need guidance. They need someone with the right knowledge and experience to help them take action and to build companies that protect the environment and reduce waste.
You can also offer consulting services to the individuals who want to convert their homes into more sustainable spaces. Another great idea is to offer green event management services, where you guarantee people that their special events are operated in an eco-friendly way.
Green products manufacturer
You can address to a certain audience, to people who want to buy organic, vegan or herbal products. You can take a traditional product and find its green alternative; you will definitely find an audience interested to purchase it. For example, the demand for organic cosmetics has continued to grow over the last decade. People prefer green products because they have little or no side effects and they are manufactured in a safe way.
Recycling or waste management business
The best strategy to reduce toxic waste in the landfills is to recycle. You can start an electronics recycling company that helps other businesses and individuals to get rid of their electronics in a safe way. You can offer pickup services for outdated devices and then transfer them to the right recyclers.
Eco-friendly app developer
If you want to start a business in the tech world then you can contribute to the eco-friendly revolution through the creation of apps that encourage a sustainable lifestyle through actions like recycling and effective waste management. More and more people install apps that help them recycle their household waste and offer them information on what products they should buy, so you should exploit this demand.
As an investor, your main goal is to gain a profit, so you want to make sure that you start a business promising in terms of revenue. Green businesses have great potential to grow in the future, so if you don't like the above ideas you can search for other ones that better suit your knowledge and expertise.