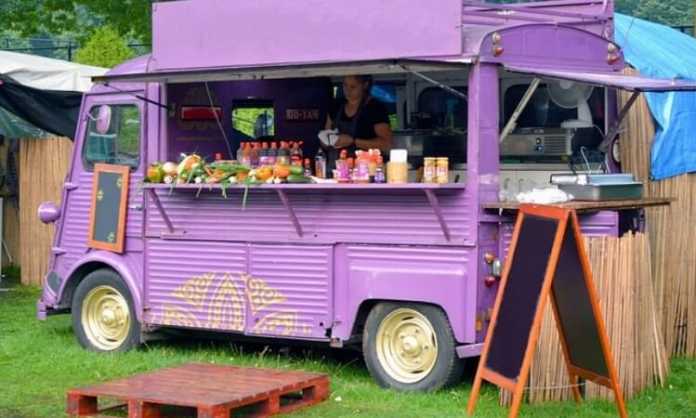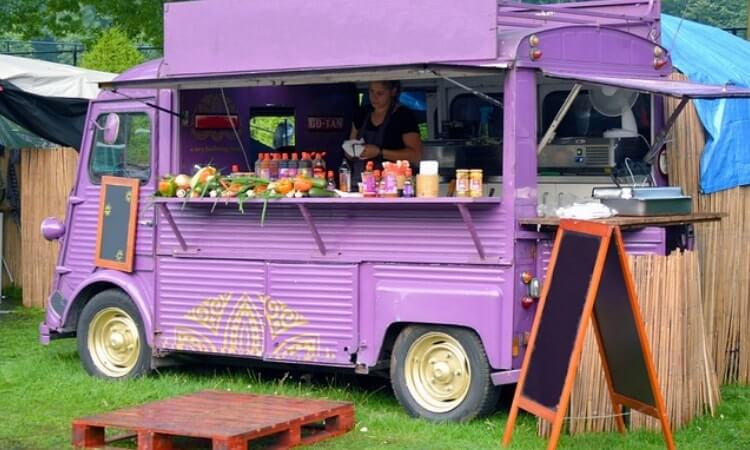 Food Truck business is a very famous and a growing business in today's time. With good food truck business plan in India you can acquire good return on investment in very short interval of time. Almost every country over the world is following the trend of mobile food business. The famous restaurants around the world has started this mobile food business business so that they can make their business grow in every part of the city.
Especially in the countries like the United States, China,  Australia, England has a large number of food trucks as compared to some other cities in the world. Now talking about India a clutch of entrepreneurs is doing a good business rustling up wholesome dishes in vehicles. They take their food on the street and attract people for the Indian cuisine and helping them turn their backs on the junk food.
In Indian cities like Bangalore, Delhi, and Hyderabad you will notice that many food trucks in this cities provides Chinese food because of less hurdle in cooking and good profits, Many food truck in Bangalore serve north Indian dishes because of vast group of people has flooded from north India to start their career. If you are planning for food truck business in Bangalore, Chennai, Delhi, Mumbai and Hyderabad then there is lot of potential money that can be make from this business in very short period of time.
Investment Required In Food Truck Business
As far as the investment required is concerned, you can have it set up  around 5-10 lac in cities like Bangalore and Delhi. This much amount of capital will be enough to start this business in almost every city of India.
Summary of investment in this business:
Food Truck Vehicle – You already know that the mobile food vehicle has some different interior and it is not similar to regular vehicle that we see on roads in India. You need to contact a food truck manufacturers in you city from where you can have it built according to your requirement.  Installing a mobile kitchen in vehicle will not cost you much. Thing to consider in mind is that you should have to go with bigger vehicle like Traveller Bus which is generally used as office cab service.
Installation of Mobile Kitchen In Truck – You can get the kitchen installed with the help of local manufactures or you can buy fully ready made food truck vehicle. It will be cheaper for you if you go for installation of kitchen by yourself.
License For Food Truck Business In India –
 In order to start you first need to have proper license for it.
First you need to get Food Business Operating License from FSSAI (Food Safety & Standards Authority of India).
Another license you require is Eating House License provided by the Licensing Police Commissioner in your city.
License from Fire Department in your city to ensure the compliance of all fire safety guidelines.
You also have to get a  Commercial Vehicle License from RTO in your city.
If you do not have Food Business Operating License then you need to get a shop and establishment license from FSSAI India.
Insurance for the vehicle and mobile kitchen equipments.
The first question that comes to our mind when we think of this business is how to begin this business and what are the special requirements for it. In the beginning, it will have some small influence radius, but in near time it will help to earn more by reinvesting the revenues into the business growth. The business is sure to get good response within one year and can generate good net income with in one year of establishment.
But there are certain things that you need to keep in mind before starting the business:-
The business model that you have prepared
Your group of target audience that you are focusing on
The location in which you are settling your food truck business
The legal hurdles and local brawls also play an important role in the growth and success of your food truck business.
The above mentioned point plays a very important role when you think to start the food truck business in India. Many businesses in India run, on credit system, but in this business it is a bit tricky. The choice of your food menu will decide your target market like the age, veg/non-veg, special dietary needs and many other things. It is a type of business that needs a more practical approach than the theoretical research.  Once your brand name is flourished you can start your business at the other places.
Food Truck Makes The Street Food Healthy
In India when you think of a street food all you can think is the stalls that serve you the unhealthy fast foods which is not good for your health, but with the proper implementation of food truck business plan in India you can achieve big success in this market to serve the Indian food depending on the area and the state it is served in. This idea will really help you to flourish your business if you maintain your quality,hygiene and the most important taste of your food. So if you too are planning to start a food truck business, then you can start it today. Keeping the certain rules and norms in mind that you should follow while starting the business.