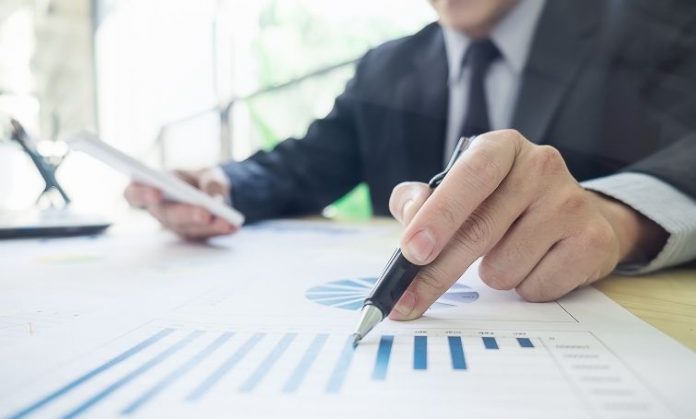 Giving a presentation to investors is one of the most nerve-wracking aspects of becoming an entrepreneur. This is true whether you're a first-time angel investor or an experienced entrepreneur looking for venture capital.
You leave yourself and your business fully exposed, and you are assessed from every angle and evaluated for monetary value for the entirety of the presentation (normally around 30 minutes.), and those 30 minutes can mean the difference between a successful start-up launch and a disastrous business concept.
With so much on the line, start-ups need to perfect their investment pitch. As a result, we've put together a checklist to help you plan, prepare, and give the ultimate presentation.
#1 Identify the Right Investor
Many start-ups begin their presentation by shaking hands with an investor and launching into their 15-slide presentation. However, before you even go through the door, you can win or lose an investment. The outcome is frequently determined while selecting an investment.
But how come this is the case?
So, let's talk chemistry. Not every investor will be interested in your venture. You could be the next yeti, but if your business idea does not resonate with the person or group to whom you are pitching, they will not pay you.
So, how can you know if you're pitching the right person?
Simple. Do your research before organising a meeting or reaching out.
Learn everything you can about a potential investor, such as their past occupation, hobbies, network, availability, and temperament.
You can forecast as you go. Consider whether they will relate to your concept and business plan.
Determine whether you're more likely to agree or disagree on the goal and timeline—and learn everything you can about how they react to setbacks.
Along the way, be honest with yourself about whether you want to work with them.
#2 Prepare Your Presentation
When you've identified the perfect investor, it's time to start planning. The easiest approach to accomplish this is to build a succinct and captivating presentation that includes:
The issue you wish to address
Your proposed solution
The ins and outs of your product
Your target audience
Your business style
Your financials
Your exit strategies
Creating a fantastic presentation requires more than just dumping this material on a PowerPoint with a few colourful visuals, financial charts, and bullet points. It necessitates careful wording and design.
You may always employ a PowerPoint Agency, which would have a team of expert presentation designers on standby to assist you. Using a presentation design agency can free up your time in the presentation design process, allowing you to focus on winning over that investor you've been after!
By having more time to devote to figures, facts, and statistics, you can concentrate on explaining to your investors why they should be choosing your business venture over anyone else's.
Another advantage of hiring a presentation design agency is that once your design template is created, you can reuse it because it is on brand and simple to use again or customise as you see fit.
When done correctly, your presentation can serve as a terrific visual addition to your presentation, assisting the investor in visualising your market data, understanding your business strategy, and engaging in your presentation.
#3 Tell Your Story
A presentation's goal is to inspire and captivate the audience, not to put them to sleep. However, when much of a presentation is centred on numerical data, statistics, and projections, this may be difficult to do.
That is why it is necessary to step back from the facts and consider the big picture.
Consider your options.
What issues drove you to establish your business in the first place?
What achievements have you had since then?
What setbacks have defined or altered your business?
Most importantly, what are your plans for the future?
These objects should be shared and displayed in your presentation.
It will not only pique your investor's curiosity and keep them engaged throughout your presentation, but it will also build a systematic process to the presentation itself.
#4 Pay Attention to the Details
The most important thing to address in a presentation meeting is your business concept, team, finances, and future projections. After all, investors don't just throw money at big ideas. They want to know that a viable plan for making money is in place.
As a result, the facts should serve as the foundation for your presentation by default. It should be delivered openly throughout your presentation and graphically represented. It should be raised during Q&A sessions and further explored with the investor.
The clearer and more frequently you can convey this information, the more comfortable the investor will be in his or her decision to work with your firm and finance its operations.
#5 Be Specific About Your Investment Requirements.
One of the most common mistakes that entrepreneurs make when it comes to money is to be ambiguous. Without a doubt, asking for a specific amount of money might be daunting because there is always the possibility that the investment could fall short.
However, it is vital that your request be confident and specific. Investors want to know not just what their investment will look like, but also that you have thought about their financial needs. Likewise, it's crucial to show them where you intend to be after spending all their money, as this develops trust.
While this level of precision cannot guarantee money, it can reduce worries and instil greater confidence in your business strategy and vision, which can result in greater fundraising success.
#6 Get ready for a Q&A session.
Last but not least, get ready for a Q&A. Regardless of how excellent your presentation is, your investors will have questions.
Anticipating those inquiries and providing clear answers not only increases your credibility, but also allows you to address concerns before leaving the boardroom.
How do you prepare for the questions that will be posed to you? There are a few options.
Consider your presentation first.
• Did you overlook any details that are critical to determining the feasibility of your business?
• Is there anything you stated that you think needs to be clarified?
Make a note of those details and consider how you can fill in the gaps.
Examine your presentation from the perspective of your investor as well.
• Do they have any specific worries about your industry?
• Are they likely to have any concerns with your company model?
• Will they have any queries about your product?
Make a list of any potential questions and concerns and decide how to effectively handle them.
Finally, presenting a PowerPoint Presentation to a possible investor is a vital phase in the lifecycle of every start-up company. But knowing how to execute it well is what distinguishes successful businesses.
The idea is to choose your investors wisely and then prepare and present accordingly.