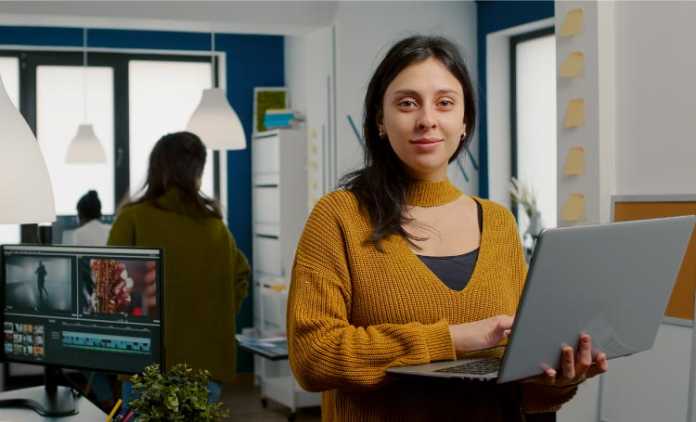 As businesses around the world struggle with constraints brought about by the COVID-19 pandemic, digital technology has arrived at the forefront of business solutions. The need to work remotely, convening over video calls and email instead of face-to-face office meetings, has added a lot of pressure and responsibility on many IT departments.
It is no wonder, then, that IT professionals are starting to feel the strain of this sudden additional workload. The US estimates a labour shortage in the IT industry, following education and travel constraints from the pandemic plus the increased demand for IT services for remote work arrangements. 
This presents a troubling picture for businesses. From customer relationship management to project management tools, everything today has to have an online component for companies to survive. From this point on, digitization is the name of the game. But these tools, while useful, also bring with them new hurdles. Trained IT specialists are called upon to write code, fix bugs, and update software. Fifty years ago, these would not have been issues. Today, they are some of the businesses most pressing problems.
A popular saying tells us that doing the same things over and over and expecting different results is the definition of insanity. New problems require new solutions. Fortunately for the IT industry, a new trend has emerged to help solve these problems. The citizen development movement came about as a response to overworked IT professionals.
What is citizen development?
Citizen development is the practice of letting non-IT professionals build basic business workflows using software known as no-code platforms. These platforms allow employees from other departments to create custom workflows with minimal input from IT.
The main advantage of citizen development is it frees up your IT employees to do more complex work for your company. Rather than responding to numerous small requests from other departments, they can focus on bigger, more important issues.
Moreover, in citizen development, the employees who automate simple tasks are the ones who actually use those tools. This makes working with no-code platforms easier, as the employees are already ostensibly well-practised in the tasks and what needs to be accomplished.
Benefits of No-Code Automation Software
As the name suggests, no-code software allows users to automate specific tasks without prior knowledge of coding, a highly specialized skill that requires hours of learning and practice.
Users simply rely on their intuition and knowledge of their job tasks to design and implement an automated workflow process. Be it creating processes for employee onboarding/offboarding, order requests, or generating reports, automation can be an integral part of the business workflow. And No-code software makes this possible even amid an IT labour shortage.
What makes no-code workflow automation software even more useful is that it gives users the options to customize the tools they need. The program is structured in a visual platform that is easy to understand, allowing users to determine which tools can best meet their needs. This leads to a better overall process and customer satisfaction.
Faster response to problems and issues
Besides easing the workload of the IT department, using no-code workflows leads to faster business solutions. If an employee identifies a pain point in the current workflow, they can easily build a solution using the software, without the need to wait on the overburdened IT department. And with a better understanding of how they do tasks, the solutions that the non-IT employees can design might just address the pain point better than someone who is not from the same department.
Challenges in Implementing No-Code Automation Platforms
As with all things digital, there are drawbacks to using workflow automation platforms.
Technical issues with the software
Because the user is non-technical, any issues with the platform itself still require the skill of an IT professional to troubleshoot. This can create additional work for IT if it happens often enough.
There is also the chance that an employee creates a redundant tool either because they are unaware of the existing automation tools and services in the company or because they do not know how to integrate these existing tools with their own process.
No guarantee of effectiveness
Finally, just because no-code automation software makes it easy for non-technical people to create programs does not mean that the programs built through these platforms are truly effective. Sometimes, it takes a bit of trial and error before an efficient tool can be used properly.
These challenges are easily overcome. As the company gets used to building their own workflows suited to their needs, then they might find these challenges to be a thing of the past.
Introducing Citizen Development in Your Company
Any company that wants to leverage its resources should seriously consider citizen development. Businesses that embrace citizen development open themselves to new opportunities, higher productivity, and greater efficiency. Employees are empowered to create their own no-code automation tools, enabling them to be more efficient in their jobs.
Like many other attempts at modernization, however, adopting citizen development needs buy-in from the managers and employees. There will be some hesitation or resistance at first; this is quite normal and expected. IT is, after all, an industry that demands specialized skills. Telling non-IT people that they will now be in charge of creating their own automation tools might be overwhelming for some, particularly older employees who have little experience with today's technology.
In these cases, it is important to highlight that no coding knowledge is necessary. Instead of complicated codes, users will only need their intuition as they design and create the processes and workflows that will allow them to make their work easier.
Of course, there is a learning curve to using these platforms. But the long-term benefits and advantages far outweigh the short-term hassle of learning how to use no-code software.
Time to Embrace the No-Code Automation Trend
In today's fast-paced world, time is of the essence. Businesses can lose up to millions of dollars from a delay. The no-code automation trend of citizen development offers quick solutions, empowering non-technical employees and unburdening IT specialists in the process.
It is a trend that promises to stick around for a long time as businesses start to recognize the need for quick solutions and better outcomes.