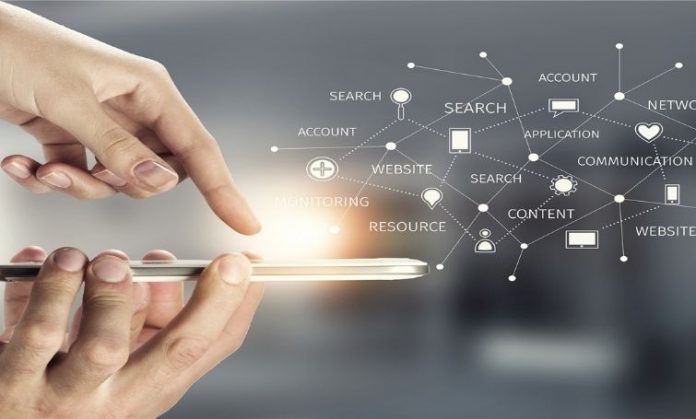 Recently, Microsoft announced that it would be phasing out support for Microsoft GP no later than 2025. While this came as a shock to many users of the platform—a popular and globally implemented ERP solution—however, Microsoft has gone to great lengths to ensure that the transition to newer options would be as painless as possible.
Some GP users are already priming themselves to make the jump to Dynamics 365, while others may venture outside the bounds of the Dynamics product suite. Regardless of their decision, they will have to consider the issue of Microsoft Dynamics GP data integration. Regardless of their ultimate ERP choice, they will at some point or another tackle systems integration between the new ERP and the ERP of yesteryear. Companies such as Rapidi promise a quick and painless resolution to this crucial task. This article will cover the basics of Dynamics GP, data integration technology, and how to choose the best data integration solution for your business.
A Brief History of Microsoft Dynamics GP
Great Plains Software was once a software company based out of Fargo, North Dakota. Released in 1991, the original accounting software was released under the name "Dynamics" in 1991. In 2000, Microsoft made its first foray into the realm of business solutions, and did so by acquiring other well-established companies—one of which was Great Plains Software. In fact, Great Plains Software was the first acquisition of this kind by Microsoft, and would soon after be followed by the purchases of Navision Software and Solomon Software.
Over the years, Microsoft continued to develop the original Great Plains accounting software, later renaming it Microsoft Business Solution, and later rebranded again as Microsoft Dynamics GP. To this day, Microsoft Dynamics GP remains a complete ERP solution that includes financial management, human resources, business intelligence, and reporting.
However, after the advent of GP, Microsoft shifted attention to Dynamics NAV and AX as flagship Microsoft ERP offerings. Even more recently, Microsoft Dynamics 365 has become the all-in-one ERP and CRM management program du jour, leaving some doubt as to the future of Microsoft Dynamics GP and Dynamics SL. Now that an end-date has been confirmed, it's important for businesses currently implementing GP to plan for their integration project with whichever new system they decide to implement in GP's wake.
What Does Data Integration Mean For My Business?
Data integration is also vital when it comes to CRM-ERP integration; if you're using GP as your ERP system of choice, it's likely that you're in need of (or already implementing) a CRM to cover the needs of marketing and sales staff. Having a unified source of truth to operate from is an important indicator of a well-functioning business, and CRM-ERP integration eliminates a variety of day-to-day issues, such as: unwanted data siloing, and inefficient use of employee time and energy on things like redundant data entry or inter-departmental information wrangling.
KTBLACK is a Texas-based staffing company that used Salesforce in conjunction with Microsoft Dynamics GP for many years. For a time, KTBLACK utilized an XML process to facilitate a kind of integration between their CRM and ERP. Unfortunately, the process was inflexible; even minor changes needed to be programmed by the vendor, and sometimes the system would simply lock up with no warning and no indicator. This could be an enormous nuisance, especially in the case of time-critical interactions, because each time the system locked up, the vendor would need to be called in to fix it; it wasn't something that KTBLACK staff could do for themselves. Naturally, this held up the payroll team, which worked in GP, and that meant instead of wrapping things up by Friday, team members would sometimes have to work overtime through the weekend.
Now, KTBLACK uses Rapidi to seamlessly synchronize their CRM and ERP. Customization is a simple process, and transfers are running quickly and efficiently. Any errors that arise are so easy to rectify, KTBLACK's staff can do it themselves. Staff have also seen a boost in productivity; payroll tasks that formerly took them into the weekend are now easily wrapped up by Thursday, further streamlining the company's internal processes.
Where Do I Go From Here?
Data integration projects aren't always quick and easy, and selecting the right vendor is crucial. For businesses implementing GP, AX, NAV, or 365, it's crucial to select an integration platform backed by people who are experts on not only their own technology, but on the ERPs and CRMs involved. While Microsoft's own "Integration Manager" application or Web Services for GP can help import data to GP, it's a fairly rudimentary program that solves only simple one-way integration scenarios, and has a number of limitations. Luckily, Rapidi offers its users two-way integration between Dynamics GP (or any iteration of Dynamics) and a CRM such as Salesforce. Data integration doesn't have to be confusing, or an onerous task that drags on for days or even weeks. Rapidi's product, RapidiOnline, is a powerful, robust, and flexible cutting-edge data integration tool belonging in the hands of businesses looking to get a leg up on the competition. Interested to know how Rapidi can be put to work for your business? Click here.