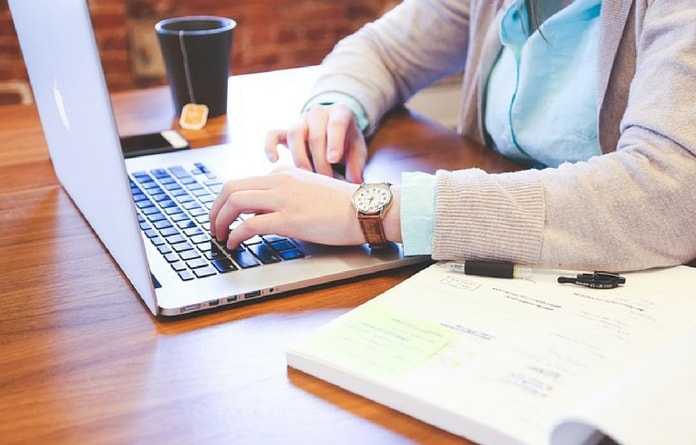 As the name suggests, data entry is entry of any kind of data in a special form. Data entry jobs require you to compile the raw data into some informative manner so that it could display some valuable result.
Data entry is a major example of a BPO (Business Process Outsourcing). Telecom is a very big industry of the globe and data entry firms make their job easy by manipulating the data into something useful.
Data entry can be performed online as well as offline. You do not require to work with the data on pen paper, but you need to convert the data and send it on e-platform. The person who is performing the data entry is known as data entry operator.
There are different types of companies with raw data in hand. They need to process that data in order to run various statistical tests on that data to find valuable answers. But these companies do not want to spend much on the process of compiling the data so, they hire data entry firms to do the required work.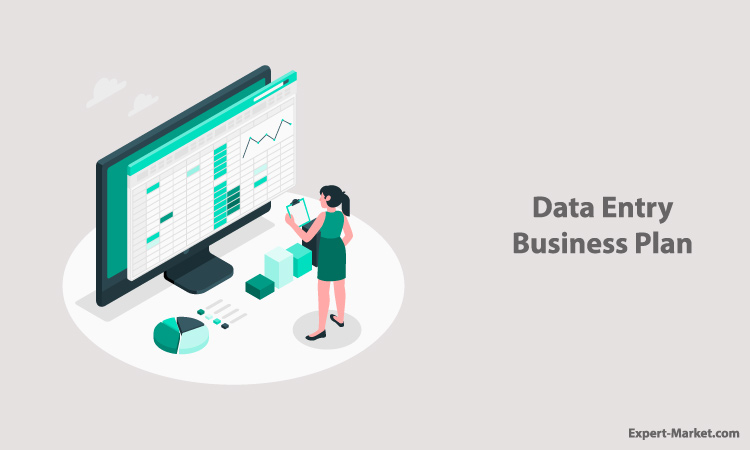 How to start your own data entry business?
How to start a data entry business – 10 steps
Create a business plan: Outline your goals for starting a data entry business, research the current and potential market, and create a timeline for making the business operational.
Determine the services you will provide: Will you design data entry systems? Enter data on a weekly basis? Enter documents from image sources? Make sure the services you'll provide are something people said they need.
Compile a portfolio: Begin a portfolio of your data entry skills and any relevant experience.
Buy any needed equipment: You will need a good computer with an established internet connection to run your business. You may also need a scanner to enter documents from image sources.
Build a website: Set up a website that explains the data entry services you provide, the benefits of working with you, the cost of services, what products and services you offer, and how customers should call or email you to book appointments.
Market your services: Develop a marketing plan that includes online advertisements, print ads, and promotional materials like business cards.
Network: Attend small business events, join online forums for data entry professionals, and get to know other entrepreneurs in your area.
Establish relationships: Make sure to build connections with potential clients and keep in contact with existing customers.
Set yourself apart from the competition: Make sure your data entry services are unique and offer something that the other companies don't.
Stay current: Keep an eye on the changing technology needs of your customers and make sure you have the skills and equipment to do what they need.
Type of Data Entry Business Setup
As any other business setup, Data Entry business can also be started as a sole proprietorship or with partners and finally as a private limited company. It depends on the amount of capital you have for the business either jointly or individually.
Sole Proprietorship business is an old age concept and doesn't work well for low investment business. Data entry business requires efficient and effective management for the smooth running of the entity and that is why it is recommended to start data entry business as a partnership firm or a private entity in India. The main issue with sole proprietorship data entry business is that the entrepreneur or the proprietor himself is liable completely for the business and in the event of bankruptcy, the proprietors need to pay off the whole liability. Sole proprietorship business comes under 'unlimited liability' clause of the Company's Act. Unlimited liability means personal assets of the proprietor can also be used for paying off the liabilities of the firm.
If you want to start sole proprietorship data entry business, you need to do it as limited liability option which can be done through legal paperwork under the Company's Act. Under this clause, your business assets are weighted against the liabilities of your business and your personal assets are not touched on the occasion of any bankruptcy and winding up of the entity.
If you start your data entry business as a partnership firm then you can arrange a good amount of capital for the business and you are not solely liable for the business liabilities and you have to divide your profits and losses and none of your personal assets are accounted in the case of winding up.
Finally, the best way to start and run your data entry business is in the form of the private firm as there is no unlimited liability and you can invest a good amount of capital with which the profits are higher in the long run.
Legal formalities are essential to set up a data entry business as it is for any other business. You must have registration certificates and license to run the business along which will help you get various benefits from Tax authorities and other governing bodies of the companies.
Scope of Data Entry Business
Globalization has gifted India numerous outsourcing business opportunities out of which data entry business has always been one of the most popular businesses. There is ample scope for the progress of this business in India because of the rapid growth of the IT sector in India and also because of the digitalization of every sector in the country beside the opportunities that are abundantly available from foreign countries.
From basic data entry services like form filling of government enterprises, private and public entities to complicated data conversion of some IT company are part of this business which provides endless projects and works to the data entry business entities. Data is the most important that any business has at present time and maintenance of the same is mandatory. So, if you are about to start a data entry business then you must not be worried about the availability of projects or work if you know how to acquire clients for the same. If you are good at your job, there are ample opportunities.
Data Entry Business Profit Margin & Investment
Another factor which is one of the major benefits of this business is that its low investment. You can start your data entry business from your home by doing freelancing work at the beginning which requires almost no investment and then you can widen your arms and form a company or partnership business which also requires comparatively low investment.
Moreover, the profit margin is huge because of the expense and overheads of your data entry business are also low compared to any other business.
Difficulties in Data Entry Business
One of the main hurdles that you have to face in data entry business sector is the fierce competition. The skills required for this business is relatively easy to acquire and that is why there are an infinite number of people who are taking a dip into this business to source some income. Only fine and perfect data management skills can retain the clients for longer time period. Accuracy is the key to success in this business.
The next challenge that this industry faces is the threat to the security of the data. As the data of any enterprise is crucial and needs to be highly secured. Data entry business entities need experienced people for the same as the clients will trust you with their data which if become available in the market or with any third party can incur a great loss for the company.
Financial planning needs to be sound when you flag off your business. Though the expenses of Data entry business are on the lower side but without proper financial management, it can turn out to be a great failure. Most of the data entry businesses fail due to this reason in India. The simplest way to maintain your books of accounts and financial planning is using best software for the same along with an employee/partner having sound financial knowledge.
To keep track on your progress, you need to track your peers too which is another challenge in this business as there are lots of data entry business entities. But you must try to track the big firms so that you can have a standard margin for your profit.
Data Entry Business Plan
A solid business plan is a must for Data entry business otherwise, it can fail miserably like other data entry business entities you see every day. Your business plan must include all
Capital/ investment in the business
Type of liability
Revenue projection and estimates
Industry average
Number of people to be employed at a given point of time
Remuneration of the employees
Overhead charges
Miscellaneous Expenses
Tax implications and benefits
With all these data and other financials, you need to make a sound financial model to give you an estimate of your profit and losses of the business. The revenue is different for different kind of service you provide so you must make a clear model including all the information. A financial model and a business plan will help you see all the hurdles that you might face in the near future and you can be well prepared for the same. Another thing that must be a part of your financial model is the rate of the dollar as your business will be dependent mostly on foreign currency; the currency estimation plays an important role.
Types of Data Entry
There are two major categories of data entry service namely, online data entry and offline data entry. The only major difference between these two is the use of internet to provide service. In both the cases, companies approach your firm and provide you with relevant files and you need to complete different tasks and submit them back to them in a fixed deadline.
As the name suggests, in the case where you do not require internet connection for performing data entry, it is called offline data entry service. The most common practice BPO's use under offline data entry service is by providing all the files and folders which requires to be filled.
The most common forms of offline data entry are:
Conversion of hard copies into soft copies.

Form filling data entry.

Handwritten data entry.
As the name suggests, in the case where you require internet connection for performing data entry, it is called online data entry service. The most common practice BPO's use under online data entry service is by providing all the files and folders which requires to be filled and submitted on a digital platform.
The most common forms of online data entry are:
Data mining

: This is a new way of data entry where you need to search for data hidden on online platform, process them and submit the processed data to the client.

Accounting data entry

: companies prefer to recheck their accounts in order to make sure they don't face any taxation issues. So, they approach data entry firms and you need to check their accounts.

Insurance claims and data entry

: there is a huge list of insurance claims with the companies and they need to keep that in a perfect order to maintain records. That can be a great business opportunity.

Numeric data entry

: Sometimes, the data is not numerically correct or the data is not marked correctly with numbers. Companies offer BPOs to apply numbers to the data in order to make it listed in a perfect manner.

Database entry:

Sometimes, there is more than one database for an existing data which creates confusion. Therefore, there is a need to merge these databases to create one major database.

Mailing list entry:

Companies have a large number of clients and their contact details. They need to manage this in order to work efficiently.

Data entry of logistics:

in recent past, there has been an increase in the logistics industry. Companies need someone to keep details systematically and they appoint data entry firm for that.
Let us look at some advantages of data entry business.
Pros of Data Entry Business
Low initial investment:

This business can be run from home with a relatively low start-up cost. You just need a set of software on your computer and a fast typing speed (40 words per minute).

Huge business potential:

Every company is facing difficulty in managing raw data. They need to get the data in a decorative manner in order to run different statistical tests on the data in order to gain some potential results. Companies do not want to spend much money in this process, so this creates a business opportunity for those who have a ton load of free time and potential skills of computer softwares.

Less manpower required:

As you can make out by now, this business requires more use of computers than people. So, you don't need to hire a large number of employees in order to operate data. At early stages of the business, you can perform all the tasks all by yourself and gradually start appointing staff members when you have more clients.
Some important requirements to start a data entry business
As a data entry entrepreneur, you need to keep some things in your mind before investing in the business plan.
A multi-user computer operating system

. One of the best examples for this can be UNIX. You can also invest in terminals as they are cheaper than computer systems and have low level of distractions.

A database

(a flexible preferable) for the purpose of making entries. You may need to create different or merge different database so you need to be an expert in using it.

A workplace

. You can start data entry from home and gradually you can apply for different registrations and licenses and buy an office with a greater number of systems.

A team

. You will definitely need a team while starting a company. Try to arrange for people who live remotely and have high level of skills.

Customers.

This is definitely the most important requirement of this business. Doesn't matter whether you have high level of skills and the best team of the world. You need to think of a way in which you can approach clients. You can either find clients online or from any offline source.

A way of proofing the submitted work

. It is dependent on the type of data you work upon. But this is very important necessity while starting the business.

Up to date high quality scanners

. You also need to arrange for or buy OCR software (Optical Character Recognition) in the case where you determine of doing text only entry. This will enable you to skip the high level of data typing work.
Skills Required To Start Data Entry Business
When you are setting up a business on your own or with partners or as a private concern, you need to have excellent business management skills besides the skills required for Data entry and management. Since there is an array of services under the Data entry sector, the skills required are also specific to the type of service but the general skills which are required to start the business are as follow:
Typing skills with perfection
Digitalise paper documents with accuracy
IT skills and knowledge of software related to the specific service
Reading skills par excellence
Effective Scheduling
Managing freelancers and employees
Excellent communication skills both in writing and verbal
Coordinating abilities that is managerial skills
Management of deadlines and timeframes
Other computer skills is a plus
Managing finance will be difficult if you don't have a trustworthy employee to look after your finance of the business and if you are taking the charge of the financials on your own, then you got to be good with the same. Adhering to the deadlines and accuracy are the fundamentals of this business without which your profit will churn out without your knowledge.
Legal Formalities
The legalities are same as in any other business when you are setting up a registered Data Management firm and it would include:
You have to acquire the DIN (Director Identification Number). It can be done on the online
Need to obtain a digital signature from the above-mentioned for DIN.
Authorize your all business documents by gazetted officers or authorized banks or office of the superintendent.
Register your company with Registrar office and get the Certificate of Incorporation and then only you can start your business officially.
Pay the fee for registering your company.
Acquire the seal or trade for your company after the registration is done.
PAN is a must for any business in India.
TAN which is Tax account number has to be obtained for the business.
Register your company with the inspector in office, Tax department for profession tax and with the Employee's provident fund organization.
For all these procedures to be completed within stipulated time and with efficiency, a notary or a Chartered accountant has to be hired.
Step by Step Process to Start a Data Entry Company:
Let us have a look on the step by step process to start your own data entry company.
#1. Determine your business plan
The first and foremost thing you should keep in mind while starting a data entry business is identifying your business plan. You need to ask yourself these set of questions so that you can plan your business efficiently:
Am I going to start from home or straight up start a company?

Am I ready to invest my savings into this business?

Do I have a back up plan if this doesn't go as expected?

Do I have enough knowledge of excel and other data entry related softwares?

Do I have team management capabilities?

What is my target market?

How do I approach clients?
If you can answer these questions in a positive manner, you can start your data entry company.
#2. Identify the costs incurred
The second step should be to identify the costs to be incurred in computer systems or staffing.
As stated above, there are very low level of initial investments required for a data entry business. One of the reasons behind it can be that it can be operated from home. You need to identify the costs of the equipment for this purpose. Here is a reference table which can give you an overview:
| | |
| --- | --- |
| Equipment | Cost |
| | |
| Computer system | $400 – $3600 |
| | |
| Software | Cost (per month subscription) |
| Zed Axis | $310 |
| Auto Entry | $13 |
| AccountsFlow | $49 |
| WinSQL | $99 |
| Docsumo | $0.1 |
By looking at these costs, you can estimate average amount of money needed for equipment.
If you are starting your business from home, do not involve a huge amount of staff members so that you can save money to be invested in purchasing of a workshop on later stages.
#3. Get yourself registered
No business can be considered legal if you do not get yourselves registered as a legal entity. You need to form yourself as an LLP (Limited Liability Partnership) or a Sole trader in order to start your business.
These are the certain important certifications needed in order to establish your data entry business:
GST registration

: You need to get a GSTIN (Goods and Services Tax Identification Number) for your entity to be considered as a legal one and start trading services.

LLP or Sole Trader:

You need to form yourself as an LLP (Limited Liability Partnership) or a Sole trader in order to start your business.
#4. How to approach clients
The most important thing are the customers. Without customers, no business can survive. Same is with data entry business. You need to think of a way to approach clients. This can be done very easily if you have enough knowledge of internet.
You can either start the business as a freelancer and register yourself on different sites like Freelancer.com, upwork.com, wornhire.com or fiverr.com or you can directly approach clients or companies with your resume and impress them with your talent.
There is enough competition of data entry in the market so, do not waste a single second at home.
Market your business
If you have set up licenses and done all your registrations, you need to formulate strategies to market your business and focus on how to make sure that your clients come back to you.
Promoting a business involves a chain of strategies. You need to offer discounts to your clients in order to segregate your business plan from your competition. Stand out by offering more services at a lower price.
Another way to segregate your services is by offering unique services. Try to specialize in a certain form of data entry, it can be either offline or online. Some of the common ways of data entry are mentioned above in the article. Create a customized list of data entry services for your customers so that they can have a wider view of your services.
Some Important Tips for your Business
Establish your web presence: Make yourself available 24*7 for clients as your clients can be from different parts of the world. Try to be available for them even at night, this will make them more satisfied.

Do not invest on land or workshop in initial days so that you can save the money for costly softwares which will improve your work quality.

Always ask for feedback from your clients when you submit the work file so that you can not repeat the mistake in future.

Often encourage your team members so that they can give their best in the job.

Always upgrade your softwares and computer systems time to time so that they can work efficiently.
Client Acquisition and Business Generation
Finally, when all the formalities are done and you have officially started your business, the main concern is acquiring clients and having business from them. Clients for this business are mainly large companies, MNCs and also local and national companies who have a huge amount of data to be maintained. Most of the clients are from the western part of the world as they find the wages of Indian employees lower than their employees. For acquiring the clients, you need to have a website featuring all your services; you need to have contacts with companies from where you can source work. Social Media can also be helpful in acquiring clients and their business.
If you provide service with accuracy and efficiency, you can earn good profit from this business. Though the competition is huge but with perfection, this business has enormous scope in India at present time.