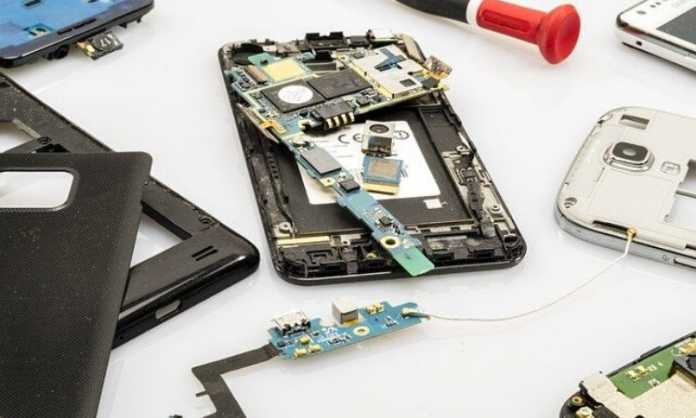 Mobile phones have become a necessity in our lives and we can not imagine even a single second without them. Mobile phones require a certain amount of accessories in order to increase their efficiency and this has opened up a business opportunity.
Do you ever think about starting a mobile accessory shop as a business but have certain doubts about some things like what is the margin? What are the different accessories available? Is this business a suitable business plan for you? How much investment is to be made before starting this business? Then you can have a look at the article below and clear all of your doubts.
Let us have a look on the headings and subheadings of this article:
What are the different ranges of mobile accessories?

How much money is required to start this business?

Step by step process to setup a mobile accessories business?

How to boost the sales of accessories?
Now, let's look upon these headings one by one and explore them in order to clear all of your doubts: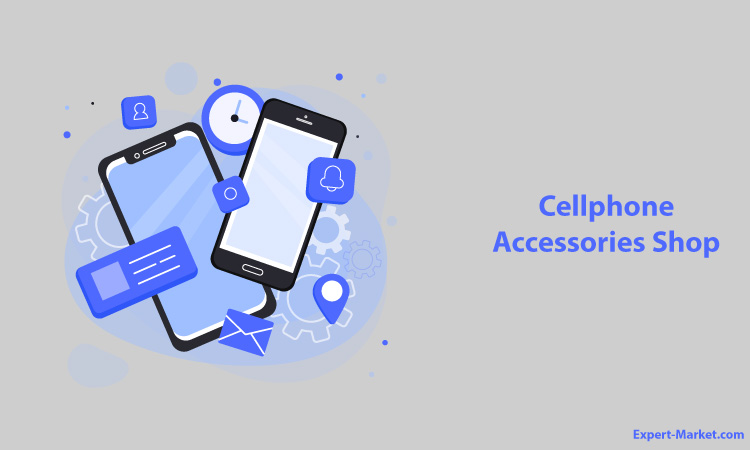 What are the different ranges of mobile accessories?
If you are wondering whether this business plan is profitable or not, you must know the actual numbers of the worth of this business around the world. Till 2022, this market of mobile accessories and camera is going to reach a net worth of $107.3 billion, according to Allied Market research.
Every business is started in order to earn a living from it. This business is also the same, every accessory have a different percent of margin. First of all, let us have a look upon the broad variety of mobile accessories:
These accessories can be wired, wireless or both, depending upon their composition.
Earphones (wired or wireless)

Headphones (wired or wireless)

Mobile cover.

Mobile screen tempered glass.

Mobile screen protection flash guard.

Mobile screen lamination.

Batteries.

Charging brick.

Charging cable.

USB type A, B and C cable.

Bluetooth.

Bluetooth speaker.

Car charging brick.

Power bank.

And many more.
By having these many products under your cabinet, the chances of going out of business are very slim to 0 if you work hard. Different accessory will have different margin of profit. Usually, if taken average you can observe a net margin ranging from 50% to 75% depending on different accessories.
According to a Founder of retail consultancy, the profit margin of mobile accessories is very large as compared to the margin provided by mobiles itself that is usually 10%. This is one of the main reasons that this industry is blooming at a very fast rate, globally.
How much money is required to start this business?
You might be wondering how much I should invest to start this business. Well that is a very vulnerable question. It depends highly on various factors such as:
What is the cost of a 20x20m shop in your area?

How much inventory are you planning to purchase?

And whether you are going to appoint any staff or not.
The answer to this question depends on the place where you wish to set up this business. You need to ask yourself these questions and you will get a result. If not, here are some possible answers you could take help from:
You are definitely going to purchase or rent a shop in highly populated area. If not, the sales will downgrade drastically and you business will be a flop! After having a place in a decent spot, you will need to build a nice interior of the shop in order to attract the customers.

For the purpose of inventory, you need to get out on the roads and find a local wholesaler of your area and discuss about your business plan with him. Here you need to challenge your bargaining skills and ask for a discount. Huge the discount will be, more inventories could be purchased.

If you have just a little bit of knowledge in mobile accessories, you need to keep a trained staff at your shop. Doing this will ensure the customer satisfaction and your sales will also increase.
Taking all these facts in consideration, we can come to a conclusion that you are going to need minimum Rs. 4, 00,000 to start this business at a suitable place.
Step by step process to setup a mobile accessories business:-
Mobiles have a very important place in our lives, and this can be considered a suitable business start up for you. Let us look upon the steps using which you can set up your mobile accessories business.
Build a business plan
If you are going to start mobile accessories business, make sure you have a perfect business plan in your mind along with a clear vision of the future of the business. You need to have the following information while making a business plan for your mobile accessories shop:
Vision

: make sure you have a vision for your business and you know where you see yourself in some years. This will increase your will power and give you a smooth business run. Explore the ways in which you can expand the business and the ways in which you can invest earned money.

Target market:

You need to make sure that you are setting up the business in a perfect market and you have adequate knowledge of the customer base.

Operations:

Try to make the operations of the business as legal and smooth as possible. Keep records of all the sales of accessories and salaries paid to the staff members.
Contact your local dealer
You need to fill inventories in your shop to start a mobile accessories business. For this, you cannot afford to spend more amount than the market rate is for those accessories. Now, the most important thing is to find a supplier. And more the supplier is of the upper chain, more you will benefit.
The best source is to find a local manufacturer because he can provide you the products at a very cheap rate which will increase your margin rate drastically. You need to get out on the road and find a local manufacturer, fix a meeting with him and show your bargaining skills and get the products at a cheap rate.
If not possible to find a manufacture, you can contact a local wholesale dealer of your region and perform the same steps with him. Bargaining for the rates is a very crucial step in this process as it will determine your margin rate and if you can offer discounts to the customers or not.
Find a source of finance
Every business needs an initial source of finance without which it is impossible to run a business. Mobile accessories business is nothing different. As discussed earlier, you require at least 4 lakhs to start this business, now you need to find a perfect way to finance your business.
Here are the three most popular ways using which you can collect money for financing your business.
Taking up a business loan:

This is a very common source of financing. You have to approach a bank and submit the forms for applying for bank loan. It is a long term process but you will get money at a very low rate of interest. Moreover, you do not need to submit any collateral security in the bank against the loan amount. You can repay for such loans in tenure of 15 years.
Taking up a credit loan:

This is also a very common source of financing your business. This is the easiest and the quickest way to get money. But it has some disadvantages also. You need to pay higher rate of interest for a credit loan and you cannot hold the money for a long period of time.
Savings:

This method does not involve repayment of the money as you are using your savings for financing. But you need to have a load amount of money in your hand already.
There are certain advantages and disadvantages with each of the method. The best way is to mix these ways and form a mixture of these ways to get financing money.
Requirement of licensing
One of the easiest and cheapest ventures is to open a mobile accessories shop. It has some basic requirements like having a 20x20m shop at a decent market place. But to run any business, you will need a proper set of licensing.
You can start your business as an LLP, solo or partnership. Depending on these choices, you need these sets of registrations:
You can start a mobile accessory store as a proprietorship if you are going to be the sole owner of the shop. Now if you want to upgrade and open a physical shop you need to register the shop under Shop and Establishment Act.
Moreover, you need to register under GST for a GSTIN (Goods and Service tax identification Number) if you are expecting annual turnover over 20 lakhs and also if you are considering to sale the products in different states as well.

PAN registration.

Aadhar/ DIPP registration.

Trader's license.

To apply for GST registration online, you need to visit the

governmental site.
Compute your competition
One of the most disturbing things happens while running a business is watching your competition grow. It does not matter whether you are 20 years old business or a brand new; customers are always attracted towards low price and high quality products.
You have to keep in mind this fact while starting a business. Try to bargain the rates from manufacturer or the wholesaler so that you can offer discounts to your customers. Offering high discounts in the initial days of the business can guarantee you a decent customer base.
Your primary objective while starting this business is to analyze the amount of competition present in the market and you should come up with the strategies to cope up with that competition.
How to boost the sales of accessories?
If you have already set up the business, you need to start thinking of the ways in which you can boost the sales in order to increase your profit and expand your business.
Here are some ways in which you can expand your business:
Use Internet Marketing
In this modern world of internet, if you do not prefer the use of internet, you may be at a disadvantage. You need to widen your market instead of doing nothing. If you keep on selling offline, you may earn a decent living, but it will gradually decrease.
Do not consider internet as a foe, consider it as your friend and apart from selling offline, expand your business on internet. This will increase your customer base and it will make your business wide.
Try to grab maximum customers through these two modes and you will experience success.
Promote and advertise your business
Advertisements: if your business is attractive, you will sell a good amount of accessories. All you need to focus on is to attract the customers and the easiest way to attract customers is by either offering discounts or by advertising.
As this business does not require much capital to invest initially, you can invest a good amount of money in advertisements and promotions to secure customers. Advertising not only mean to hang board hoardings, you can take help of costume actors who will act as a source of attraction and will boost your sales.
Ask for feedback:
No one is perfect in this world and we all learn from our mistakes. You have to do the same and ask for feedback from customers so that you may correct your errors and increase your service quality. All you have to do is to hang a suggestion box.