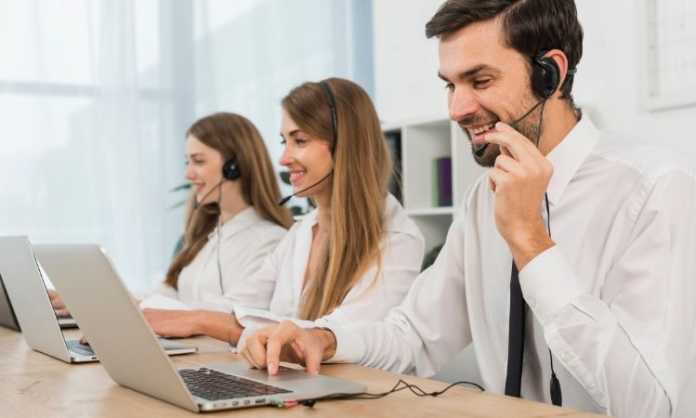 Many business heads, when starting out, have very little time to respond to each call. They have other significant aspects of the company to attend to but important calls need to be answered. Having someone to screen calls and sending important calls their way can be a blessing.
Now, this sounds like a receptionist's job but recruiting someone and training them to do the job can be expensive and time-consuming. Here is where a virtual receptionist comes to the rescue.
Virtual receptionists are carefully trained customer service agents available 24/7. They can handle a lot of tasks like answering calls, secretarial support, front desk support, etc. Statistically speaking, 75% of the time, customers hang up when they get the answering machine.
Hiring a live virtual receptionist service can be beneficial in such circumstances. Below is a list of reasons of how virtual answering service can be beneficial to businesses –
A receptionist would require benefits and paid time off apart from their salary. For a small business virtual receptionist is a cost-effective option. They already work for another company so the company pays less by the hour. In addition to this, a company doesn't need to invest in office supplies as the virtual receptionist would be working from a remote location.
One can decide which calls are important and which can wait. The calls are screened accordingly. Virtual receptionists work 24/7 and can forward urgent calls immediately. There is no need for automated messages as there is someone to talk no matter the time. This also helps in increasing customer satisfaction ratings.
Phone answering service providers have many virtual receptionists working, who are trained in the client company's specifics. The service providers usually hire receptionists who can speak multiple languages. This can be very advantageous when a company has customers all over the world.
Service providers allot enough virtual receptionists to a company so that a single person doesn't need to take care of multiple tasks. They can also provide webchat service as it is a preferred choice of many customers.
Recruiting and training a receptionist can be a hassle. Opting for a service provider makes this process easier as they would already have employees trained and ready. There would be replacements to take place of the previous one in any situation, so there wouldn't be any stress regarding the handling of services.
The phone answering service is available 24/7, so there is no chance of missing out on any sales opportunities.
Employees of phone answering service providers are experienced professionals who know how to conduct themselves in such a way so as to improve a company's reputation.
They offer services like administrative tasks, outbound calling, processing orders, live call answering, multi-lingual support, etc.
A company's employees can get distracted and annoyed by the constant ringing of the phone. Phone answering service providers work from a remote location, so the office can be an area free of distractions. This helps the employees to focus and boost their productivity.
ExpertCallers has extensive experience in providing businesses with professional virtual receptionist services. It provides a customized virtual receptionist service, tailored to fit the clients' needs.
Some of Expert Callers' VR services include customary greetings, refined call screening, tailored greetings for after hours, and transcription of the voicemail, automatic call recording, instant connection and many more.
Expert Callers' list of premium features consists of hosted PBX, online faxing, auto-attendant, toll-free numbers, conference calling, dial by name directory, international forwarding, etc.
ExpertCallers' staffs are provided with comprehensive and specialized training and are ready for hire with different price ranges available for different-sized businesses.
Expert Callers has flexible and scalable services and experience dealing with multiple industries. It has over 300 agents helping clients stay connected with their existing and potential customers on multiple digital mediums.