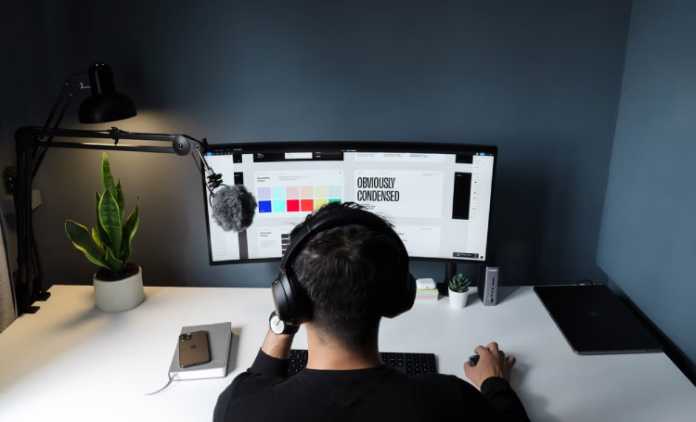 Branding strategies for 2022 promise to start with human needs. As companies shift online, it's crucial to keep in mind that we are rewriting the rules on how branding strategies reach the new category of customers. Businesses will continue to feel the impact of the COVID-19 pandemic because 50% of them dealt with financial hardships.
A company's visual feel and reach have become imperative in the present age. Brands have access to multiple tools to promote their products and services, and they should capitalize on these opportunities to attract and retain customers. The key to achieving their goals is to ensure their branding is flawless. During these times, strategies and trends change quite quickly, and businesses need to keep a tab on them to successfully integrate them into their plans.
You probably intend to develop a new branding or rebranding strategy if you're reading this. Here are the strategies that can help you position your brand in a winning position in 2022.
Create a lifestyle brand
Some of the most famous businesses worldwide achieved their status by building their images with the help of a set of cultural elements, beliefs, and values. This strategy empowers deeper connections because it uses the brand's persona to reach a like-minded public. The audiences favour brands with a purpose. A company that incorporates lifestyle and cultural themes are more likely to grow in 2022.
How can you form an emotional bond with your clients?
A strategy that relies on building around your company's cultural elements, values and beliefs require a willingness to be different and patient because it takes time to earn people's trust. However, the benefits are exponential when you do it.
You target a potentially lucrative group and accommodate them with the proper brand messaging as a small business. But if you want to develop a lifestyle brand, you must align your brand's persona with your target audience. Focus on your mission, remain committed to your cause and lead with authenticity if you want to become a successful lifestyle brand.
Get to know your public
Most brands limit their public knowledge to the necessary information used in marketing, sales, and advertising. It would help if you did better. Only a couple of businesses genuinely seek to understand what their clients want, feel, and think. So, a potent brand awareness strategy implies knowing your public on a deeper level.
People buy from brands they trust, know, and like. Therefore, if you can effectively position your services as an emotional and functional solution to your public's problem, they'll find it easier to establish trust and affinity.
However, this degree of the positioning implies a deep understanding of your target public and communication based on empathy to build a powerful connection. Working with a company specialised in branding Rotterdam based can help you develop a strategy resting on the knowledge gained from your public and build a strong relationship with your target customers.
Develop a strong social media presence
Social media always comes up in the conversation when looking for strategies to boost brand awareness because it's one of the most effective marketing and branding strategies available nowadays. Even if it comes with its set of challenges, social media is an efficient way to reach your target audience, and you need to incorporate it into your branding and marketing plan for 2022.
Building a solid social media presence provides an evident benefit; you can reach a broader audience with little resources. And this isn't the only reason why you need to engage on social platforms. Often prospective buyers visit your brand's social media profiles to learn more about your products and services. If you have active profiles, you validate your brand in the public's mind and provide them with the assurance that your company is legitimate.
The primary key to success when using social media marketing is to engage the public. If you manage to do it, selling comes automatically. So, focus your efforts on creating relevant and valuable content and aligning it with your brand's values and messaging.
Create giveaways and resources
Providing your audience with giveaways and resources benefits your brand in countless ways. First, when you educate your consumers, you also show that your services are solutions to their problems. Second, the educational resources demonstrate your position and expertise on the market and establish your brand as valuable information provided in the public's mind. Finally, resources are sharable, in the digital era, which means people would pass them along to other prospective customers who could also benefit from your services. Examples of educational resources are informative blogs, how-to guides, tables, slides, and infographics.
People love to receive free things. So besides free information, consider also offering gifts. Giveaways can include samples of products or services or exclusive resources. Free trials are also a valuable kind of giveaway that works great with the public.
Sponsor events
Sponsoring events is another effective brand awareness strategy you can use in 2022. However, becoming a sponsor is expensive, and not all businesses afford it. If you want to sponsor an event or another organisation, there are some guidelines you should follow to make sure it benefits your brand.
Don't sponsor an event only because you think it'll allow you to tap into the lucrative public. If the event doesn't align with your brand's values and beliefs, this strategy falls flat.
Be genuine when you sponsor an event or project. Make sure that your brand is interested in the cause and wants to contribute. You'll probably fail to yield consistent dividends if you support a cause only to boost sales.
Final words
Branding is in constant flux, affected by world events and constantly changing personal preferences. Now is the moment to consider your branding strategy for 2022 and how you can use the current state of the market to attract customers, enhance your business, and become a well-known brand in your industry.
This article mentions the brand strategies we believe to be the most effective in 2022.