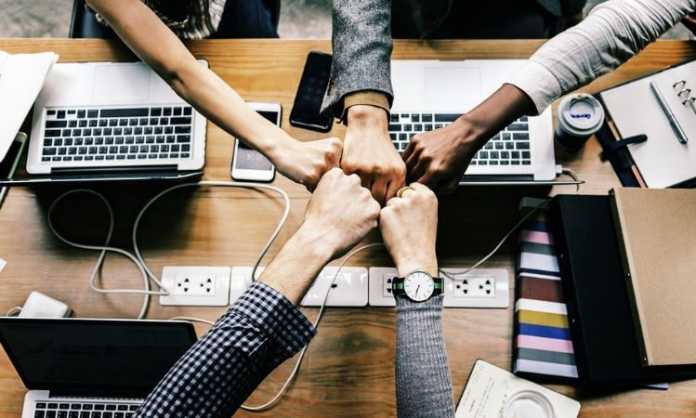 Today, it's impossible to imagine a business that doesn't involve any software. Apperian 2015 Enterprise Mobility Survey reports that employees of 332 American companies have a 23% average productivity growth due to mobile apps integration.
Wave – Simple Accounting
This is not just another rip-off service that pretends to be a solution for everyone. Wave accounting platform was initially developed for small businesses, all kinds of independent contractors, and owners of companies with a small staff.
This app provides you with cross-platform access to all essential accounting operations. You can receive and manage invoices in all common-used formats. If your business is focused on sales, Wave can track them as well. It also keeps records of all expenses, including cash operations. You can scan receipts, so that the app could add figures into reports.
Wave supports outcoming transactions so you can add employees' bank accounts to send them payment. When the monthly economic cycle is done, you can check the automatically generated accounting reports and forward them to any CRM systems.
Spenmo – Expense Tracking Software
In tracking, recording, and securing business funds, Spenmo makes it easy. It is a business expense tracking software that helps businesses to record their financial expenses. It also helps small and big businesses to set limits on spending business funds using corporate cards. Spenmo also provides cheap international money transfers in paying international vendors or overseas employees and also features automated local transactions. Spenmo helps the business expense process, handles finance efficiently, and controls the funds safely.
Slack – All-in-one Team Organizer
Collaboration and communication usually do not exist separately. That's why at ToBeProductive.com, we are convinced that companies should apply solutions that combine those two. Slack is the best app of this kind for small and medium businesses due to the high quantity of integrations and modest pricing. Small teams are allowed to create a free workspace to try out a profound feature pack.
The free account provides your team with access to create unlimited private and public channels for discussion of topics and current and upcoming projects. You can divide all topics into threads to avoid mix-up. The search engine allows you to search for any of the most recent 10,000 messages.
The paid version of Slack provides official integration of more than 100 third-party applications that include such categories as cloud storages, social networks and messengers, developer tools, project management, bots, analytics, and many others. The free app allows you to connect up to 10 services, and the next app of this review is one of them.
Dropbox – The Quickest Cloud Storage
Dropbox is famous for the fastest uploading/downloading speed among all private and corporate cloud storages. The standard business account provides 3TB SSD cloud storage with advanced security system based on 256-bit SSL/TLS encryption and 2-Factor Authentication. Similarly to Slack, Dropbox supports multiple partnership-software API integrations with up to 25,000 outcoming links per month.
If your small company works with document 3TB storage is a for-life option. For example, a typical city library that stores about 10,000 500-page 1MB volumes needs only 10GB.
ToBeProductive.com doesn't try to sell you anything, so we have to say that you should consider even the free individual account as 2GB may be enough for storing and backuping your company documents. Sharing options of any account allow you to exchange files with clients and employees.
Final Thoughts
The bundle of these 3 applications is a perfect starter-pack for any small business. Accounting, management, and secure file storing are essential procedures. These apps allow you to adjust the effective workflow for both centralized and remote teams.