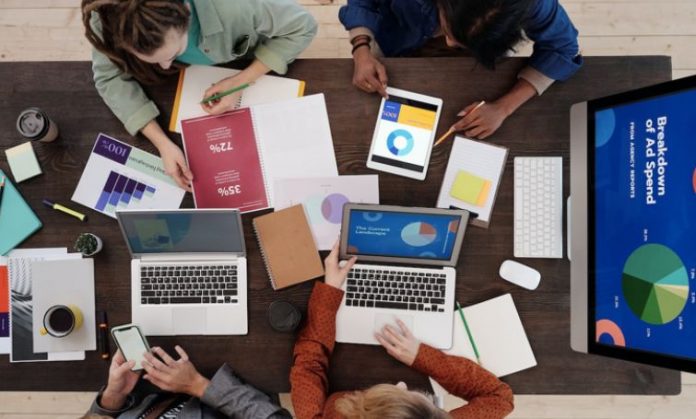 All businesses with websites want traffic and conversion. Even after developing your marketing plan, you may need help to choose an effective digital marketing technique. Therefore, you must understand effective marketing strategies, including search engine optimization and other tools that are useful to your business for a successful online sales process.
These ideas range from simple acquisition to an increasing customer base, which is made possible through targeted content campaigns by companies like My Content Pal. Make sure you keep an accurate record of what works for you concerning your target market and keep using this idea. Make it your resolve to determine how your tactics pan out and do more of the same.
Why is it important to improve your sales and marketing strategy?
Your sales team needs knowledge about the products or services they recommend to new and existing customers. Furthermore, implementing an effective digital marketing strategy will build brand awareness.
Once customers are confident about your product and services, thanks to your team's efficient digital marketing efforts, they will come to trust your company and become loyal customers.
How to increase online sales?
All sales plans include an effective marketing strategy involving PPC advertising, email marketing, and other SEO practices. Besides, sales targets must consist of prices aimed at forecasting revenue. Moreover, salespeople play a huge role in making your company successful.
Therefore, the sales team must develop an integrated sales strategy that generates profits through positive interactions with prospective customers. You may even need a better pricing system that is imperative to sufficient revenue.
Why your sales team must know how to sell
Ensure your team regularly talks to potential customers to boost customer engagement. They have to understand your customers so they can make sales. Below are three effective digital marketing tactics your sales team can use:
Be a competent communicator as they usually contact the customer directly through phone and email.
Practice focusing on the influence of their behaviour on their overall customers.
Maintain the assertiveness of the situation to resolve conflicting concerns and debates with customers.
Now, let us delve into tried and tested digital marketing strategies that help to increase sales.
Update your content
Updating older content is one strategy that attracts search engines attention. It is among the most important marketing strategies since Google's freshness is a ranking factor that will ensure a higher position on search engine results pages. Moreover, business owners' content is eventually eroded, and the content will be lost.
The search traffic for outdated content slows down. Mark Webster, who co-founded the online marketing training site Authority Hacker, said 2019 was the year Authority Hacker used this approach of refreshing old content instead of merely producing new content.
Expand your guest blogging opportunities
Ask yourself; How can I grow my business? Make it possible for people to blog and publish content on your site. Digital marketing specialists expanded their content strategy by allowing customers to contribute to their blogs. The latter approach will be perfect as they can leverage these guest posts to leverage the knowledge of the other companies.
Educate with your content
Content is the most important thing, and 2019 stayed the same in many ways. According to Content Marketing Institute research, 36% of all B2C marketers use Content Marketing. Content marketing is important in promoting content in B2B markets because they need educational resources. "You should think in terms of info-based books or quizzes.". Image sources: Often, brands create content that reaches relevant audiences.
Set up automated email marketing campaigns
Resume Lab has automated its email marketing campaign since 2019, which it claims is an overwhelming success. The company sent more than four times as many emails as it initially did. We wanted both, but maths has shown us that it would be much cheaper than anticipated. Automated emails allow better-personalised customizations with data-backed optimization and data-backed tests.
Use Chatbots on your websites and landing pages
How do people improve sales? Once your potential customers are already there, ensure that the website accommodates their requests. You can easily add an email address on the site. This way, you can honestly engage the client and provide advice on his questions.
Marketing Strategies to Increase Sales for SEO
While paid advertisements get a lot of clicks, you don't necessarily have a good reason to take this route. Similarly, you can increase your visibility on your site with organic click counts. This is the most effective way for your web marketing to boost your sales.
Marketing sales funnel
You may have the best quality products at affordable prices worldwide. But, it means little if nobody knows about your company. Marketing in the form of a sales funnel needs to become one of the main priorities.
Marketing Strategies to Boost Sales for Conversion Rate Optimization
There's nothing better than simply getting people on a site. They have to act on your behalf. It's important to optimise a website for conversion. You can accomplish this in many ways. It is a case of delving deeper and discovering more about your target market and how you may gain a competitive advantage.
Who is your ideal customer?
If we ask ourselves these questions, we will identify customers more likely to use your service or product. Once you determine who the ideal client is, you're able to craft the right strategy.
Who are your primary competitors?
How can you be different from your competitors? You should know your price, service, and value for your customers.
What are your competitive advantages? What sets you apart?
Why do people want your products? It's for this reason that you choose to do business with others.
Tell me the most important problem you solve for your customers?
Tell me the biggest problem you face. This information will help you in your marketing efforts.
Final Words
Marketers are the first to ask thought-provoking questions.
What are four effective ways to increase sales?
Increase your costs. Find a new buyer! Sell to current clients. Promoting sales to increase sales.
What are some of the best-selling strategies?
A salesperson uses four basic marketing methods: script-driven selling, need-satisfaction selling, consultative selling, and strategic partner selling. Different techniques are useful for different types of relationships.