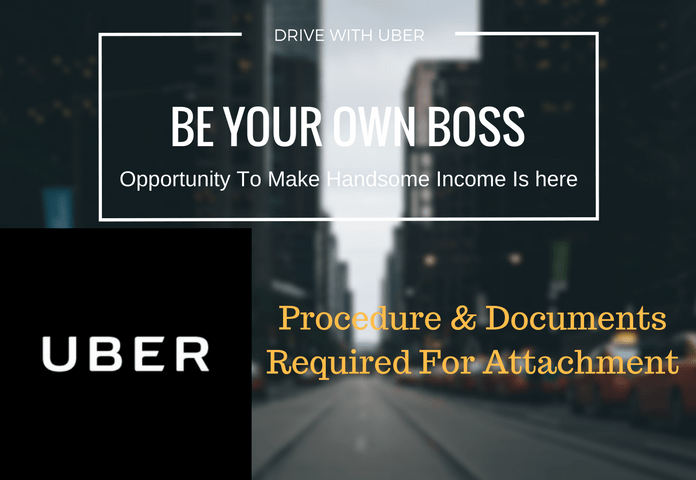 Follow the below instructions to become Uber driver in India. It is very easy to register your car with Uber if you have required documents. You can also contact Uber vendor in your city for hassle free attachment process. Generally you will find lot of rush in Uber office and it could take time in attachment process. But, with the help of Uber vendor you can now attach your vehicle in one day without much hassle.
Uber vendor will refer you and will create your account online. Also, Uber vendor will provide you with a green card. You have to visit Uber office with that green card for you account activation.
Also, you will get INR 5000 joining bonus after attachment.
Note – You must have yellow board vehicle (commercial registration). If you have white board private vehicle then first you have to convert it from white board to yellow board commercial vehicle.
To drive with Uber, your vehicle must be 2010 or newer model, and be a mid-size or full-size sedan that confortably seats 4-8 passengers. You vehicle must have AC.
Expert-Market team has partnered with Uber as an Uber vendor in Bangalore. You can now contact us for new car attachment, we would be happy to help you with fast attachment and easy account activation. Contact us here at info@expert-market.com (For Bangalore only).
Documents Required
Comercial driver's license (Driver's yellow badge)
Contract carriage permit
Certificate of registration or RC
Motor insurance certificate
Bank passbook
Cancelled cheque
Prepare above required documents and contact Uber vendor in your city, He will create your account online and will upload all the required documents. After that, you have to visit Uber office once for your account verification. Ask for green card from Uber vendor and visit Uber office for account activation. You have to present original documents at Uber office for account activation.
Why You Should Drive With Uber?
Joining reward – Attach with Uber and get Rs 5000 joing reward
Weekly payments
Drive whenever you want
On spot activation – Easy on spot activation with best incentives
World class technology – Partner App with best features and support
Vehicle finance & leasing – Buy own car at lowest downpayment
Uberpool – Earn more in less time
Cash trip – Get more cash trips
Forward dispatch – Get next trip before you complete current trip
Navigation – Guides through best routes
Support centres
Quality customers