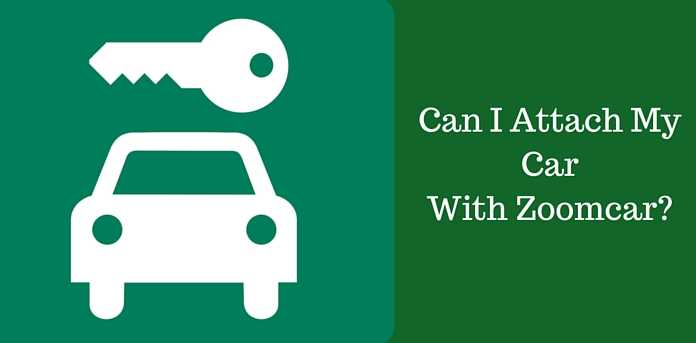 Zoomcar is India's first membership based self drive car rental service provider. It started in Bangalore and now operating in various cities of India including Delhi, Chennai, Hyderabad, Pune, etc. Zoomcar is 100% self drive car rental service provider and it does not offers cab/taxi services with chauffeur.
Zoomcar is a self-drive car rental services provider. This concept of this business in Bangalore was founded by David Back and Greg Morgan. This company has several branches across the country. This company is providing different brands of cars to its customers. You can get a SUV, MUV, Sedan or a Hatchback. Depending upon your need you can rent your favorite car and explore around your city with your loved ones or friends.
If you are a person working in the city which is not your city and you cannot afford to buy a car then you can knock the door of the Zoomcar where they can fulfill your dream by providing you the car at an affordable price tariff. This is an absolute profits making business.
Business Opportunity With Zoomcar
At the beginning this opportunity of attaching car with them for making extra side income was not open to people but now you can attach car with zoomcar and make some good profit.
Zoomcar is now providing a golden opportunity to everyone who owns a car. You can attach your car to this company and enjoy its brand value along with good profits. Since this company has come up with a unique concept, you can take the advantage of this concept by adding your car to this company. It can be a good business opportunity to make good profits.
Below is the email that I have received from Zoomcar about their new Program known as ZAP(Zoomcar Associate Program)
Dear Zoomer,
We're pleased to write to you with a very special opportunity to participate in an exciting new program from Zoomcar.
We know that you love Zoomin' around town in our self-drive vehicles, but what if we told you that there was a way to obtain a permanent discount on your Zoomcar bookings while also earning some extra income? Sounds too good to be true? Well, with the new Zoomcar Associate Program (ZAP), this opportunity is now becoming a reality!
With ZAP, Zoomcar allows individuals to purchase one or more vehicles, lease the vehicle(s) to Zoomcar, and then share in the revenue as we run the car on our platform over our standard operating period. Think of it as an all-new asset class for you to invest your hard earned money in. In addition to this monthly cash return, we will also throw in an extra goodie: 25% off all your weekday Zoomcar bookings for the entire 30 month lease tenor!
For ZAP, it's possible to avail a bank loan (through our preferred lending partners at advantaged rates) or purchase a vehicle outright in cash. Once you provide the initial investment, the Zoomcar operations team will take care of 100% of the operating modalities. So you can just sit back and share in the fruits of our collective efforts on a monthly basis. Suffice to say, given our scale, we can always obtain the best deals on vehicles and their maintenance so we both save money
Please email us at zap@zoomcar.com to learn more about the operating details of this exciting new scheme. Together, we're confident that we can continue to redefine the self-drive car rental market in India.
Thanks again for your continued support!
Regards,
Zoomcar Team
Dont Hesitate To Invest Because Market Is Huge
In today's world, many people want to drive a car to a long distance along with friends and relatives, but they cannot own a car. In this situation, you can rely on this company and rent a car of your choice. You can drive their car as your own car without and restriction. You don't have to rely on the chauffeur because you are the owner of the car as long as you pay money to the company. This concept of business is on peak in India right now and lot more to come in near future. Also, Zoomar is one of the most reliable brand in this business field so one should not hesitate in investing in ZAP program.
Zoomcar charges affordable prices for the cars they rent to customers. By making deals with this company you can attach your car. You need to understand risks and other complications before you sign the deal. Different brand car and different kind of vehicle have different price tariff. You will be paid as per the kind of car you are going to attach. You will be paid more to SUV than mini or hatchback obviously.
You need to understand every rule and condition this company wants to apply for the person who is going to attach his vehicle to this company. It is the right time to attach your car to this company and start making profits. You can just simply give your car to this company and get paid easily.
As we all know that there is huge business opppotunity with Olacabs and Ubercabs by attaching your car with them. You can read my post on business opportunity with them and about profits in attaching car with them.