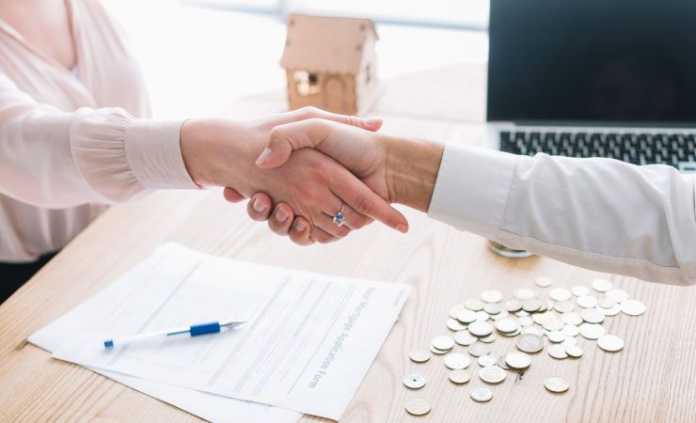 When assessing your credit eligibility, lenders usually check your CIBIL score as it helps them determine your creditworthiness. Your CIBIL score is nothing but a three-digit numeric summary of your credit behaviour. Since a personal loan is an unsecured loan that is sanctioned without keeping any assets, lenders consider your credit score to be an important criterion when offering you a loan.
The score is generated based on the monthly data provided by banks and financial institutions. The data takes into account your repayment history, credit utilization ratio, credit mix, tenure for which the loan is availed and the number of credit enquires. The score ranges from 300-900 with 300 being the lowest and 900 the highest.
A good score is a sign of responsible credit behaviour and makes you eligible to avail a loan. The closer you are to the score of 900, the higher are the chances of your loan getting approved. Banks generally prefer offering loans to applicants with a minimum credit score of 750. For low CIBIL applicants, the loan is usually rejected or offered at a high-interest rate.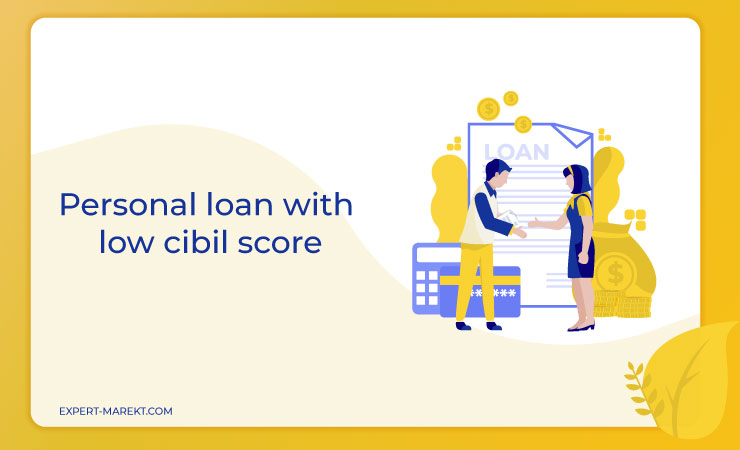 Factors that cause a low CIBIL Scor
Making multiple loan applications
Having a high credit utilization ratio
A high number of unsecured loans
Having zero credit history
Too many rejected loan applications
Paying only the minimum due amount
Having a high outstanding amount on credit card
Late payment of EMIs and credit card bills
How to get a personal loan with a low CIBIL Score
Having a low CIBIL score can decrease your chances of getting a personal loan, however, there are other options that you can explore to increase your chances. Below are a few options that you can try to avail a personal loan with a low CIBIL Score.

Get a collateral loan: If your personal loan application is not approved, then you can try getting a secured loan. You can try getting a loan by keeping pledging assets such as gold, land, insurance, and others to get a secured loan.

Check if your employer and lender have a tie-up: If you work for a reputed company, then chances of you getting a personal loan are higher as many banks and financial institutions have a tie-up with various MNCs, public, private and government companies that offer loan services as a part of the employee benefits program.
Or if you work in a bank or with a financial company, then you can get the loan with a low CIBIL score at a low-interest rate.

Apply with your spouse or family member: In case your CIBIL Score is low, then you can opt to apply for a loan with a co-applicant or secure a guarantor. So, if your family member or spouse has a good CIBIL Score, then you can choose to apply for a joint loan with them.
On the other hand, having a co-applicant or a guarantor with a good CIBIL Score and high income gives the lender a sense of security in terms of loan repayment. The guarantor or co-applicant will have to complete KYC formalities and signature on loan papers, accepting the terms and conditions of the loan.

Ensure that your income can support EMI payments: In case if you are due for getting a raise in your salary or are earning money from other sources, then communicate the same to your lender as doing this can increase your chances of loan approval despite having a low CIBIL Score. However, in such cases, you may have to pay a high-interest rate. 

Apply for a low personal loan amount: Applying for a high loan amount with a low credit score only indicates a high risk for the lender as you may not be able to repay the EMIs on time. Therefore, applying for a low personal loan amount is likely to increase your chances of getting the loan as you may be able to repay the EMIs on time.

Apply with Fintech company: Apart from banks, other sources from where you can try availing a personal loan are NBFCs and fin tech companies. There are many RBI registered fin tech companies and NBFCs that offer personal loan for low cibil score applicants online at low-interest rates. Such companies also follow a simple application process and do not require you to have a high CIBIL score to get a loan.
Ways to increase CIBIL Score
Clear credit card outstanding dues
Ensure accuracy in your CIBIL Report
Get a mixed bag of loan i.e. secured and unsecured loan
Do not use more than 30% of your credit card limit
Ensure you pay all your EMIs on time
Conclusion
Your credit score plays an important role in getting your loan application approved. However, the above-mentioned alternate options can increase the chances of loan approval despite having a low CIBIL Score.