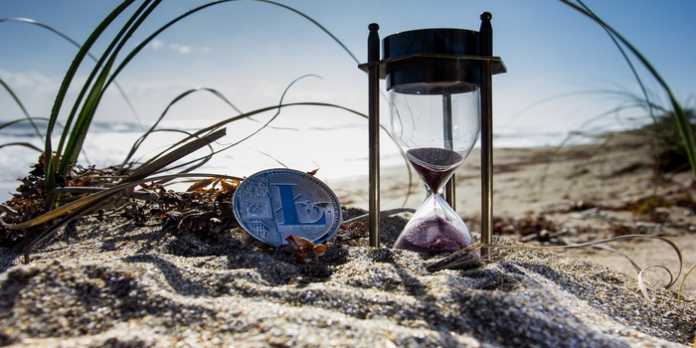 Digital currencies are a form of a statement that carries a single message to the world of finances. Is a single word but one that has enormous power to instill fear in traditional operators such as banks and trade agencies? The word is "disruption" and that's just what Bitcoin and its derivatives have been doing since they arrived in 2009.
Now on 2018, just 9 years have passed, and cryptocurrencies along their customary blockchain technology have left a mark on the world of business that cannot be easily erased.
For starters, the presence of Bitcoin has disrupted the energy market on China since generating a single unit of the currency consumes copious amounts of electric power and Chine happens to be one the cheapest energy providers in the world with a heavy subsidized industry.
Blockchain technology has proven to be one of the most reliable technologies when it comes to keeping track of financial assets. This has brought the attention of many companies looking to add the special features of this tech to their own security frameworks.
Related articles: 10 profitable blockchain based business ideas
Make no mistake: each one of these little steps is a form of disruption. Sometimes it works for good a few others to affect a third party. Since every study points out that digital currencies and blockchain technology will keep disrupting the world.
Here is a list compiling the general scope on how these tools can keep disrupting industries in the future. Whatever some of these scenarios get to happen for the greater good or even if they will come to fruition, remains to be seen. Let's read on:
Blockchain will Kill Established Third Parties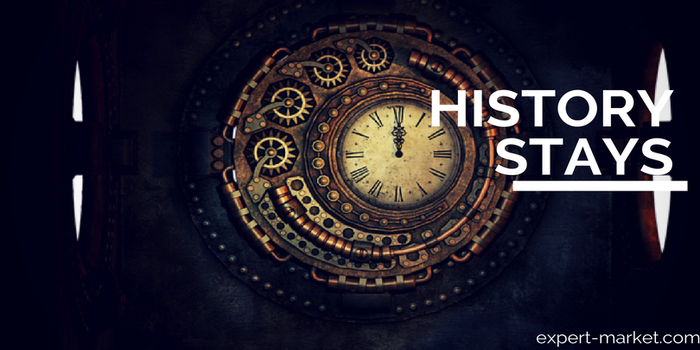 The main essence of blockchain is the possibility to create a permanent record of anything that needs to be safeguarded or tracked. So far it has been used to keep tabs on financial transactions. But using the technology to manage historical records, notary registries and every scrap of paperwork required to make a deal would require the registry to be created just once, and leave the trail of paper as a secondary backup.
This could change completely the way a deal is reached for a real estate property, for a lot of lands or even for a vehicle. No longer will anyone need to go to trust clearing agencies or even researchers to get the backstory of an asset being negotiated.
Governments Will Issue Their Own Digital Currencies
Is a bold statement to affirm that paper currency it's on its last legs, but it's also a fact that FIAT currency is facing a serious competition by cryptocurrencies? Just in 2017 Bitcoin soared to prices never seen by a single commodity or currency around the world ever. While many people labeled the moment as a bubble getting ready to burst, in the aftermath the currency is still one of the most valuable assets available in the market and the world took notice, mainly because the price of Bitcoin is determined by basic notions of demand and supply.
With a preconceived limit of 21 million units of Bitcoin, demand will certainly soar again at some point. This could very well drive a few governments to create their own digital currencies to avoid losing face to an independent, unregulated asset and compete in an open market where inducing inflation is simply not possible.
Blockchain Beyond the Computing Environment
2017 opened the eyes of the world to an endless array of possibilities in the use of blockchain technology. Many countries such as Malta are building their own blockchain strategies to embrace the future, and there is a very high possibility that the rest of progressive nations on Europe will follow suit by adopting the model to create a stable financial environment that helps nations on crisis such as Greece and Spain overcome their economic crisis.
Blockchain will also be used to address many issues related to the security of finances and identity theft. Among the many proposals to apply this technology, there is a high possibility that blockchain will be used to create registries that are used for medical purposes, to manage insurance policies, and to disrupt the model of useless data silos that throw away millions of terabytes on specific data that is currently profited only by brokers.
World Trade Managed Using Blockchain
The business value of blockchain is mainly how easy it makes for anyone to follow the supply chain of anything that is delivered using the technology to keep tabs on it. Tracking numbers will become obsolete, and no company will ever lose a shipment to human incompetence again. The easy registration of cargo shipments in the blockchain will allow the involved parties in the trade operation to follow the delivery process from point A to point B.
Blockchain could also make the work easier for custom agents by giving them the fighting chance to track down prohibited products such as counterfeit medicines, altered food products, fake reproduction of clothes and accessories, counterfeit auto parts, electronic equipment and other piracy agents trying to deliver below-quality goods inside any country without addressing the internal laws regarding importing services.
Blockchain to Secure the Right Talent for any Company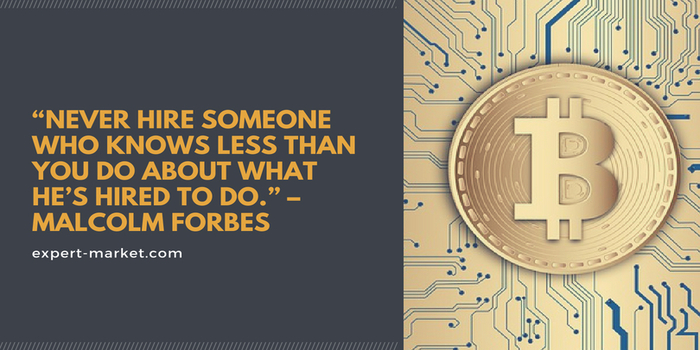 This initiative has been often talked about and is currently under development by a couple of ICO projects that have a very intense desire to disrupt the job-securing market by using blockchain technology to confirm the abilities and skill registered about anyone on the blockchain. If such a platform comes to fruition, obtaining a job will be based on true merits.
CV's will become obsolete for good since they are very vulnerable to tampering, even by the potential employee. An employer just needs to check the blockchain registry about the past performance an all the jobs you've had, and they will have a pretty clear idea of who is the person they are dealing with.
As you can the possibilities are endless and the future is a very bright place where very little can be shady or corrupted thanks to the proper use of Blockchain. Will any of this happen?
Is really hard to make such a call, since many of these plans are in early stages of development, one fact remains clear at least to this moment: Blockchain is here to stay, and it is very little we can do about it.