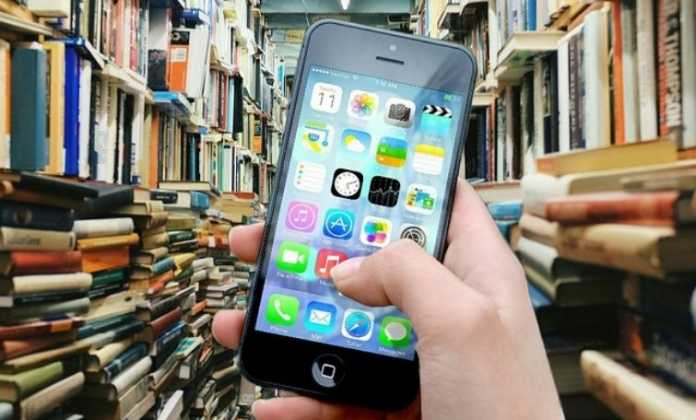 Today, pretty much everything is being digitized, with the main aim of making our lives easier and simpler than before. Almost everything you need can easily be reached with a single click thanks to the wide range of mobile apps available to help you perform various tasks anywhere and at any time.
Mobile apps have become an increasingly necessary and important asset for businesses all around the world in all industries, to improve sales and boost brand awareness. In addition, an increasing number of people are turning to mobile apps for any kind of task.
Here are some of the main reasons why your business needs a mobile app in 2021.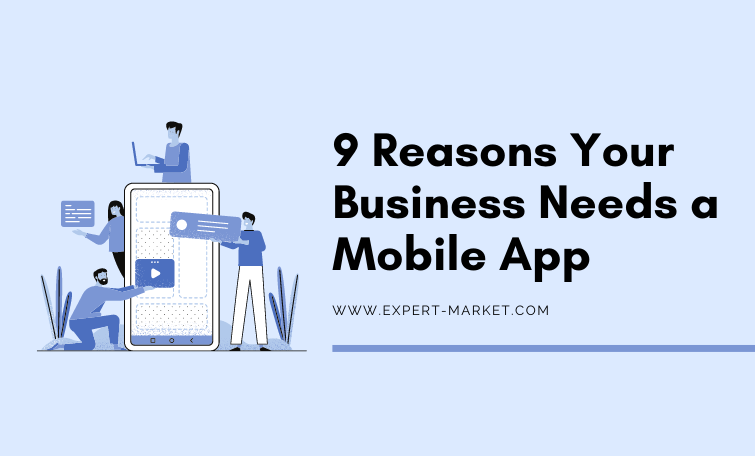 Connect With Your Audience:
Developing a mobile app gives your business the chance to better connect with users from around the world. All your customers need to do is install the app on their device and they can use it either with or without the internet, depending on the functionality that you provide. You can also use the app to build your global audience through strategies like offering rewards that will encourage them to install the app. If your app offers something new and unique to users, it's going to be difficult for them to ignore.
Improve Sales:
A mobile app for your eCommerce business can be one of the best ways to boost sales numbers by making it easier for your customers to make purchases on the go. Unlike shopping on a web browser, users can take advantage of several app features such as saving a wish list or saving their basket for later. In addition, you can also boost sales by encouraging your customers to buy with discounts and offers that are exclusive to app users.
24/7 Availability:
A business app will ensure that your brand is available to your customers all the time. Once your customers have downloaded the app to their phone, tablet, or another device, the app logo itself can serve as a constant reminder of your business and will be the easiest option for them to access when they are looking for the types of products or services that you offer. A well-designed app should be available to customers all the time; however, Setapp has more information on what to do if your apps stopped working. Setapp also offers a range of curated apps so you can find the app you need quickly and easily.
In some cases, app stores like Apple may take down apps from certain developers and it's important to know what to do to ensure that you can maintain relationships with customers and keep them in the loop if this happens to you.
Build Brand Awareness:
Developing a business app can be an ideal way to increase your brand awareness in general. When your app is available on services like the Apple App Store and Google Play, there will be more chance for you to get it out there in front of users who may not have considered your brand otherwise. Your app will appear in the relevant categories in the app store where you can advertise it to your target audience. To build more brand awareness using your app, it's important to ensure that it has a visually appealing UI and a simple, easy user experience.
Increase Customer Loyalty:
When you have a business app, you can use it as a tool for boosting customer loyalty and encouraging customers to come back and shop with your business rather than going elsewhere. One of the best ways to do this is with push notifications, that you can send to app users to remind them of what's in their basket, let them know about special offers and deals on items that they have looked at in the past, or to inform them about loyalty schemes and rewards that they can access by simply returning to shop with your business.
Boost Customer Engagement:
To make your business work successfully, customer satisfaction is a key factor. With a mobile app, you can provide your customers with an easier way to reach out to your brand with any concerns that they might be having and get an answer quickly. You can do this by adding a feature such as live chat to your app, that customers can use to quickly talk to somebody if they have any questions or concerns that they would like to raise. Since this is often easier to do compared to finding an email address or phone number from a website, it can encourage more customers to get in touch and help you learn more about what your customers want from your brand.
Be More Competitive:
Mobile apps are a huge advantage for most big businesses; however, they can also be just as useful for smaller and medium companies. One of the advantages that you have if you run a small to medium enterprise is that unlike the larger companies, it's less likely that your competitors are going to have a mobile application, giving you the chance to get in there first and make your business more competitive as a result.
Streamline Customer Experience:
If your business sells products or services, offering a mobile app can seriously streamline the customer experience, particularly when it comes to making online payments. Mobile apps make it simple for customers to make payments using a variety of different payment methods including credit and debit cards, PayPal, Google Pay, Apple Pay, and more. You can also offer more convenient options for your customers in an app such as the ability to save their payment details securely for later.
Track Business Progress:
Finally, having a mobile app for your business can be a great way to gather various information about different aspects of your business, such as which products are the most popular with customers. By developing an app, you can also have a tool at your disposal that you can use to find out more about the areas of the business that are currently doing well, what customers prefer and what could use some additional work.
Today, there's an app for everything – and plenty of reasons for your business to join in and create a mobile app for customers to use.