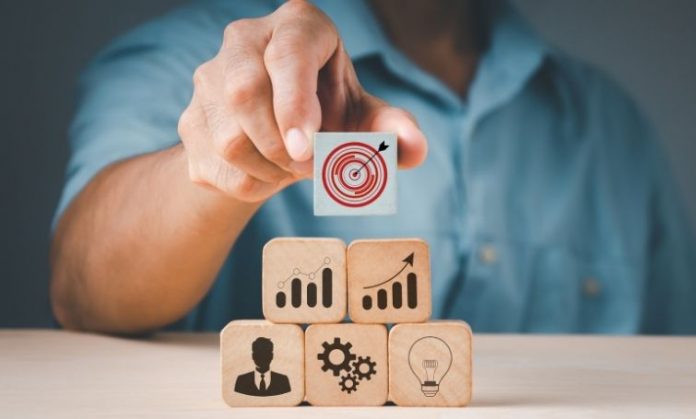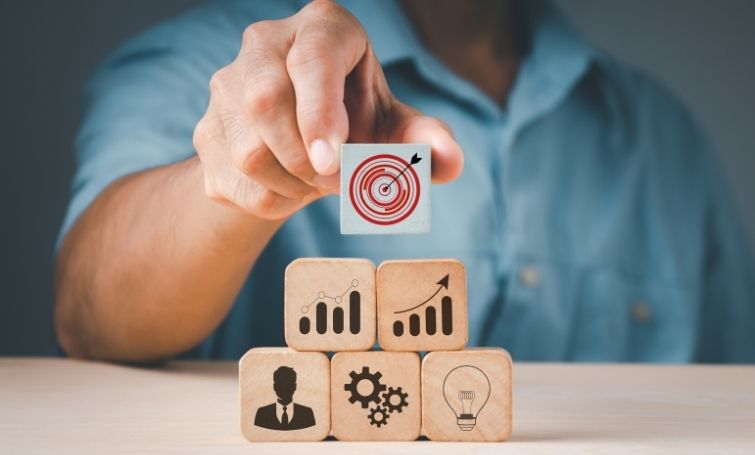 Marketing is critical for any business, and it is no different for retail stores. Any retail store that does not generate sales will fail. However, without marketing, it is nearly impossible to generate sales. Marketing is concerned with how prospective and current customers, as well as the market or segment to which your retail business belongs, perceive and discuss your company.
Using the right marketing strategies can be extremely beneficial to your retail business, increasing brand awareness and building trust in the goods sold at your online and physical stores. Effective marketing strategies also bring in a steady stream of new customers, generate referrals from satisfied customers, and, of course, improve the allocation of scarce marketing resources.
However, the marketing strategies for retail stores are unique and different from other companies. There are many specific aspects of your retail business that must be addressed with the right marketing tactics to boost sales, and the eight marketing strategies listed below are worth considering.
Create a diverse selection
Assessing your store will let you know what kind of products and services it offers. It also enables you to identify areas where gaps in your inventory exist. For example, if you find out that many products being bought are female-oriented and there is a lack of male-oriented products, create new displays for males or work with retailers specializing in this type of product.

Also, look at your brand and the image it projects. Many companies have an image that they want to project, which may be different from what you are presenting. If so, work on expanding your selection to include more items that fit your brand.
Offer deals
Offering limited-time offers is a great way to entice customers into the store because it adds urgency to act quickly. If a sale is only available for one week, customers know that they need to purchase the product or service before it's too late. You can draw more customers in by adding urgency because they want to avoid missing out on a great deal or not getting something at all once the deal expires.
When deciding upon the promotions you will offer, always keep your target demographic and their buying habits. While you may want to keep your regular prices, a great way to entice customers is to lower them. Any company can offer such promotions if they have a loyal customer base already present in the market.
It's also essential that you offer a variety of deals at different intervals so that customers are not overwhelmed with options and can choose which promotion is right for them. In addition, it's best to refrain from doing this too often because otherwise, customers will be turned off by being constantly bombarded with offers that look like cheap knockoffs of other companies' deals.
Make your store easy to get to
While it's ideal for customers to come to your business, you can make it easier for them by adding a website that allows customers to peruse products from the comfort of their homes. This way, customers don't feel like they have to visit a location of your business to purchase something that they're interested in.
To entice more people, include reviews and testimonials on the site so they can learn more about each product and how others find it helpful or entertaining. You can also try to create a product video using a video maker online to advertise all you got and your best product offering in a small time frame by leveraging the power of Social media platforms as well. 
Focus on selling
Instead of selling products, focus on selling a brand. This way, customers feel like they're making a little more personal purchase, and it will draw them in more than browsing around to see what's available. You can also work with retailers that sell the same items you do to increase sales and exposure.
For example, if a retailer carries only shoes and accessories, but lots of your sales come from shoes, then try to arrange for shoes to be sold at their store. They will likely be able to increase their availability at much lower prices than your store.
Have a good customer service policy
Customers don't like to be sold but often need more information about the product for sale. It is where a good customer service policy comes in handy. Make it known that you're always available to give them answers and help them with any questions they have regarding your products. In addition, make sure that you always respond to their emails and phone calls within a reasonable time frame.
Including an email or phone number with each sold item is also helpful, so customers know where to reach you back if they need more information or want to return an item. Your policies should be transparent and not make customers feel uncomfortable because of how you do business.
Showcase what you want to emphasize
To draw attention to a particular item, showcase it in a way that makes customers take notice. For example, you could use larger pictures of specific products or place them at the front of a display rack.
You can also change the display's colour to draw attention – many people associate yellow with happy and positive feelings. So if you have a yellow item, then they might be primed to feel good about buying any product that is also yellow. The colour green is often associated with nature, so if your product has anything to do with nature or the outdoors, adding green will make customers feel like your company supports nature and respects our planet.
Build up customer loyalty
As a business owner, you want to impress customers and keep them coming back for more. To do this, focus on building up customer loyalty or a relationship to feel like they are dealing with someone they know personally. They're getting special treatment every time they come into your store.
One way to do this is through customer reward points. For example, if a customer buys a certain number of products within a specific time frame, then he or she gets a certain number of points. Once they have enough points, they receive a reward that you've set up, or they get to use their points toward buying something they want but don't need right away. This way, you're not just selling your product but also creating a relationship with the customer so that he or she feels more engaged and invested in the products that are being sold.
Put your best foot forward
One of the most important things you need to do is make the best product you can. It is especially true with multiple items since there will be no way for one item to stand out and distinguish itself from the rest. Your best bet is to make various items and show them side by side. This way, customers won't have an issue figuring out which ones are better because each product is introduced so that it will be clear which one is the better or the highest quality.
Conclusion
A successful business requires many factors to come together to work in harmony. Still, by following some simple steps and keeping an eye on your statistics and customer reactions, you can keep your business thriving and profitable for years to come.
You must understand your target demographic to know how to market your products and services appropriately. You also need to make sure that you're operating within the laws of your area and that the type of marketing tactics you choose are allowed.