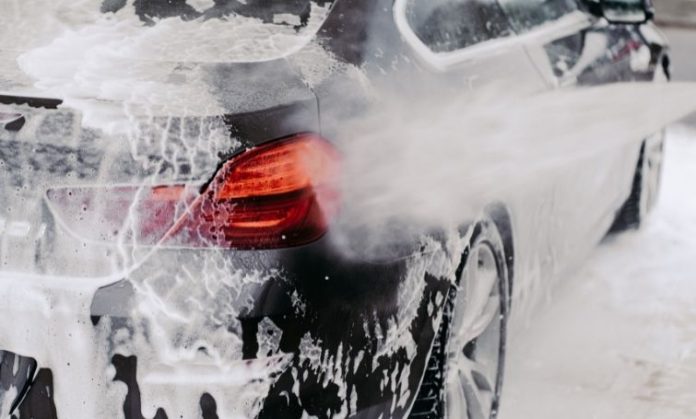 When it comes to getting their automobiles cleaned, customers have a variety of options. You'll want to step up your game to entice more vehicles to pull into your bays, since there are attendant-operated car washes, completely automatic car washes, vehicle detailing services, and other alternatives available.
Here are 20 Car Wash Signage Text Ideas to Attract More Customers:
Special Today: 20% Off Car Wash
Spotless Finish – We Make Your Car Shine!
Get Ready for Summer – Refresh Your Ride with a Car Wash
Quick and Easy – Car Wash in Just Minutes
Super Suds Detailing – Complete Auto Cleaning
Keep Your Car Clean – Schedule Regular Washes
Our Polish Leaves Your Car Gleaming – Stop by Today
Wax On Wax Off – Professional Hand Wax Service
Where Quality Counts – Our Car Wash Promise
Drive in for a Sparkle – Car Wash Services
Sparkle and Shine – Our Wash Does the Rest
Making Your Car Sparkle – Soap and Scrubbing Services
New and Improved – Rain-X Car Polish and Wax Services
Feel the Difference – Rejuvenate Your Car with Our Car Wash
We Clean the Details – Our Professional Detailers Make It Look Like New
Keeping it Looking Great – Hand Detailing Services
Make It Shine – Exclusive Car Wash Services
Keep it Clean – Specials on Car Washes All Week
Restore Your Ride – Bring Back the Shine with Our Car Wash Specials
Get that New Car Look –We Bring Out the Best in Your Vehicle with Our Car Washes
Below we have mentioned 7 car wash signage ideas that can bring a lot of customers to your shop.
Things To Do:
1. Include your business logo and company name
It's surprising how often business owners fail to include their logo and company name on every sign. Just because you're putting the sign up on your property doesn't mean you can't utilize it to promote your business.
2. Use high-resolution images
Graphics that are pixelated or fuzzy have no place on your posters or brochures. Ensure that any graphic or image you employ has a high resolution to ensure that the edges are clear and realistic. Taking the effort to do so will also make your car wash signs appear more professional.
3. Always use the same colors and fonts.
You'll almost certainly have multiple signs on your property. To preserve uniformity, work on your branding by settling on a single font, color scheme, and overall theme.
4. Offer subscription options
Car wash owners who offered subscription programs to their consumers had fewer losses in 20201 than those who did not. What is the best way for customers to learn about your subscription plan? Of course, with a sign. Use a poster on-site to explain the advantages of joining up right away.
5. Share your social media
Are your customers aware of how to find you on social media platforms? Your posters might serve as a reminder to keep up with you on social media. If a consumer proves that they've communicated their support for your business with their friends, you can even offer an incentive – such as a free vacuum cleaning.
Don't do the following things:
1. Don't stuff in too much information
Another common blunder is cramming too many words onto a single placard. No one will be able to read your text from a distance if the font is too small. Your clients aren't going to want to sit and read the sign, even if it's large enough. It's preferable to partition the information and use many signs — or, better yet, modify and reduce the word count.
2. Don't use too many graphics
A sign with too much text is unattractive, but neither are signs with too many images or graphics. Add shapes, images, graphs, and lists with discretion. When there's too much going on, the reader may become uneasy as he or she attempts to take it all in. You don't want your customers to feel that way.
3. Don't try to be funny
Not everyone is amused in the same way. When you make a joke that doesn't go over well, you risk offending people, so be careful when trying to be amusing. Request constructive input from a variety of people inside your organization. Try an alternative term if it doesn't sit well with one or two people.