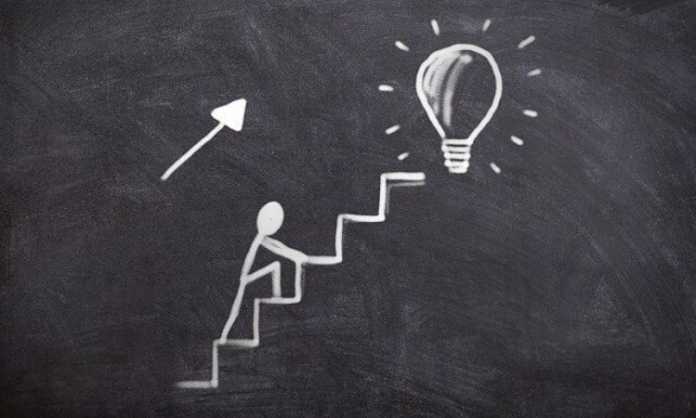 College days are regarded as the best days of anyone's life because during these days teens turn into an adult and they become independent and also they seek for their identity.
This is the most important phase of life as on one hand when the young people gets to understand responsibilities then on the other they have also the freedom to enjoy their life.
This is the time when people seek and identify their talents and works on it to get established in life.
But today's youth is following the western culture and they understand how important it is to be self-dependent. Along with the help of the internet and the will power to do something from the college days itself, students are now opting for various online work and also becoming self-employed at the young age.
Since there is no 10 or 20 hours work option like there is in western countries, it is the internet and the bright minds coming together to earn good amount of pocket money sitting back at home or doing part time work.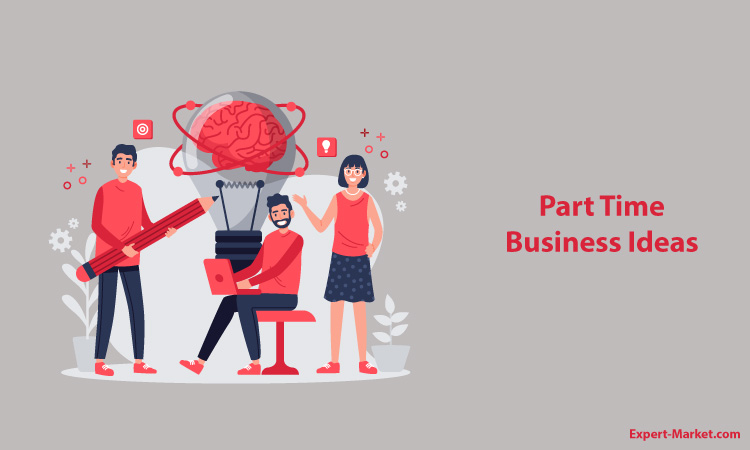 Are you a college student and often wonder how to convert your free time into something productive? Well, if you are one of those, just have a look upon the top 10 part-time business ideas for college-goers.
Here are the top 10 part-time business ideas for college goers
#1. Start Advertising Agency Today
By simply advertising a brand or its product, you can earn money as well as you can make important contacts in life. Students usually have friends or contacts in another college also, all you have to do is to make a group of 6-7 students and approach a company. You have to approach companies (usually which are growing) and advertise their product or brand on different college campuses.
The simplest way to advertise a product is by making huge banners and billings. Your group will advertise that brand in their respective colleges. You can also advertise by sponsorship. All this work will be done in the name of the company.
You may not get enough profit initially, but gradually you will start getting more orders and the level of profit will increase.
Suppose you get an order from a company that you have to advertise a product for Rs.5000. Now you have to print bill hoardings or pamphlets.
The price of a pamphlet is Rs.1.15, and you print 1000 of those.
Total cost= 1.15 * 1000 = Rs.1150
Profit = 5000 – 1150 =Rs. 3850 per client.
#2. Resell Used Textbooks
Studies have shown that 78% of college students sell their used textbooks at a price of scrap. Moreover, college students prefer to study just a week before examinations. To gain profit out of this, all you have to do is to form a club in college and get it registered.
The main purpose of the club is to purchase old books from the students at 20% or lower rate and re-selling them at 50% of their market price. For the books which are not cheap, you can rent them and this establishes another way to earn from the book club.
This is the most simple and interesting business plan which every student can perform along-side their studies. Zero investment is required for this job and you will gain profit from your first sale only.
#3. Sign up as a Freelancer
Every student have some talent up his sleeve. How would you feel if someone told you that you can make a fortune out of this talent?
Freelancing is perhaps the most ideal way you can earn cash as a student. There are so many reasons to become a freelancer in college, some of them are:-
You are your Boss: –

No one can order you or scold you for not working. You can set your work timings yourself.
Freedom of work:

– You can choose which project you want to take and discuss your terms and conditions for working with the recruiter.
Ton load of money:

– You will earn according to your working capacity. The more you deliver projects; the more the payments will knock your bank account.
You will learn business tactics: –

The more you contact people, the more you can become a professional being and this will help you in the future.
Make your job fun:

– Take up projects related to the field you excel in, and that will make your work fun and easy.
#4. Make a Placement Cell
Form a cell in your college which acts as a link between students and companies. In this, you have to register yourself as a placement company and approach big companies who pick students from colleges every year.
Now, when students want to get hired in these big firms, they have to contact you, and then they will be eligible for sitting in the campus placement. In this business, you will earn from both ends, the company, and students.
You can also organize events on interview training as a part of the cell by calling a senior teacher or alumina of the college. This will increase the face value of your company and you will gradually become a big placement firm.
#5. Start Managing Fests
Every college has a fest once in a year. This brings one huge opportunity to 'learn and earn' something from this event. Managing a fest is one of the most difficult tasks but can give a push to your business.
First of all you have to take permission from college and make sure that college is supportive. Now you have to gather a group of people and divide them into groups, assign them different tasks, and ask them for reports.
Let us understand this with the help of an example;
The budget of the fest – Rs.3, 00,000.
Pamphlets cost –Rs.1.15
| | |
| --- | --- |
| Advertisement costs | 1.15*1000= Rs. 1150 |
| Decoration costs | 40,000 |
| Stage, music and lighting costs | 10,000 + 10,000 + 15,000 |
| Start Guest | 1,75,000 |
| Total | 2,51,150 |
Profit= Rs.48, 850
#6. Start Taking Lessons
A college student is full of experience. Taking tuition classes not always mean that you have to teach young children. But you can start giving tuition lectures which are related to your expertise like guitar lessons, piano lessons, and academic tuition classes, etc.
Let's take an example- If you start taking tuition classes of four children at 1500 rupees per month
Per month earning-Rs. 1500 * 4 = Rs. 6000
Savings – Rs. 4000 per month
Yearly savings – Rs. 48,000
4 – Yearly savings – Rs. 1, 92,000
Now you are capable to pay your post-graduation fees or you can invest it further and earn interest in the money.
This is a very common way of earning amongst teenagers but if done wholeheartedly you can set up a coaching institute in the future and earn a fortune.
#7. Start your Blog Today!
Blogging is a way to represent your talent and you can earn through it too. You might have an interest in different activities like writing programming cooking etc. This is a way to show off your talent to everybody else with the help of the internet.
You just need to create a private blogging website with an appropriate name that relates to your field of expertise. Now you can start writing articles and post them on your blog. Many people around the world search for answers which you might know so they will visit your block to find their answers.
Gradually the number of visitors to your blog will increase and then you can add advertisements to your blog to earn money from it.
The investment in this method is around Rs.7000 – Rs.9000, which is required to get a domain name and hosting server for a year. The rate of advertisements will depends upon the number of visitors you get to your website.
#8. Start Social Media Counselling
Social media is everywhere in this world. It can be considered as the ruler of the business world. Social media consultancy is a growing profession that can make a fortune for someone if taken seriously.
A social media consultant should understand its client's business and should be aware of its target audience. The most important thing is the presence of a creative mind.
There are many online platforms like Udemy which provide social media management courses at zero cost.
#9. Be a Career Counsellor
In India most of the schools do not provide career counseling to the students properly. In most states of India no student career counseling is provided. Students are confused about different courses and don't want to be trapped in a rat race.
A career counselor plays a huge role in clearing all the doubts of the student. As a college student, you have more knowledge of different courses; hence, providing career counseling to school-going children can be a great part-time job. It can also add to your personality. To direct students to a correct path a career counselor plays a huge role in their life
#10. Start T-shirt Printing Business
According to an article in Times today, the business of T-shirt printing is catching up fast in India many people provide this service. You can also start printing T-shirts at zero investment. First of all you need to build an understanding with the owner of the press and then start looking for orders.
There are different society fests in colleges in which students need custom printed T-shirts. All you need to do is take orders in bulk so that it will cost cheap for you. You can sell the printed t-shirt to society at a higher rate to gain profit.
| | |
| --- | --- |
| Cost of printing 1 shirt | Rs.50 |
| The selling price of 1 T-shirt | Rs. 150 |
| Profit per shirt | Rs. 100 |
You can easily make a huge amount of profit in this business with zero investment.