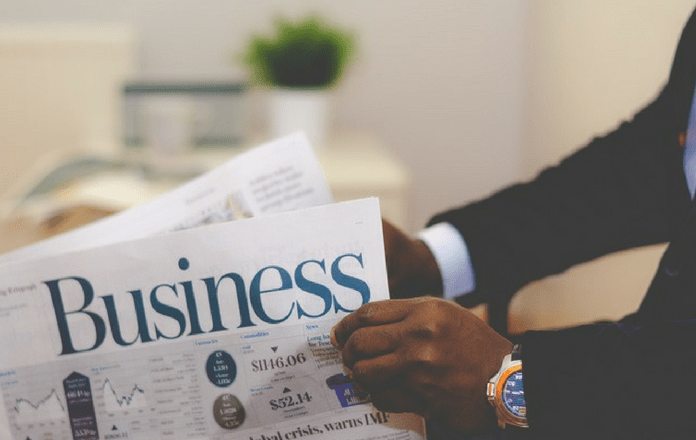 College days are regarded as the best days of anyone's life because during these days' teens turn into an adult and they become independent and also they seek for their identity. This is the most important phase of life as on one hand when the young people gets to understand responsibilities then on the other they have also the freedom to enjoy their life. This is the time when people seek and identify their talents and works on it to get established in life.
This is the most crucial phase of life because more or less one understands the value of money and how important earning your own living is. In foreign countries, the high school students and the college goers have various options to earn their pocket money and also in many countries it is mandatory to stay alone and be self-dependent in every way possible when one is 18 years of age. In India, the scenario is quite different as parents are too conservative or they are too protective of their children, so staying alone on one's own is not at all an option for the college students in India.
But today's youth is following the western culture and they understand how important it is to be self-dependent. Along with the help of the internet and the will power to do something from the college days itself, students are now opting for various online work and also becoming self-employed at the young age. Since there is no 10 or 20 hours work option like there is in western countries, it is the internet and the bright minds coming together to earn good amount of pocket money sitting back at home or doing part time work.
Here are some business ideas for the young college students with leadership and entrepreneurial skills:
Web Designing: The Web or the internet has immense that is almost incomparable importance in everyone's life in today's world. It is the source of information and the information comes free of cost which makes it much more valuable. India, being a developing nation at present, getting various opportunities to outsource web services to innumerable companies across the globe. There is a huge demand for various web-based services and one of the most lucrative ones is Web Designing. It is the process of the designing various commercial and non-commercial websites for micros, small medium and large scale business organisation. Hence, web designing is also a good business idea for college students in India.
Since, online marketing is now the trend in every business houses; web designing is the key to success for online marketing. As a student of such subjects or stream like computer science or web designing, you can easy establish you freelance service by yourself. You can start off with providing freelance assistance to the local business at the beginning and then you can attract clients from various freelancing sites.
The first step in this business has to be making your own site as that is very important to establish your services and increase your brand value in the future. You might provide few free services to the local clients to establish your portfolio and once understand how to go about it, you can start pitching online. The initial investment would only be a computer or a cell phone from where you will design the websites, a website of your own, a little overhead expense like electricity etc. The opportunity of this business is huge at present if you are in India and the profit margins lie anywhere between 40%-60%.
Freelance Article And Blog Writing Service: One of the most popular and profitable business for college students in India is freelancing as an article or blog writer. The investment is close to nil if you already have a computer or laptop and a good internet connection. Articles and blogs are daily requirements by one and all the business houses and any service providers to market their products and services, so the amount of work is also never ending if you have the right talent and if you are a curious learner and a passionate writer who can manage his or time efficiently.
The most important thing which any freelance article writers need to think before starting the work is to build their portfolio of work where they can showcase some of their sample articles on different topics or on any particular niche to attract clients easily. The next step in this business is to acquire clients who can provide long term work and for that one needs to pitch online on various sites where freelance works are assigned. You can also talk with the local business firms if they require any such services.
It is such a profession which can add immense value to the CV of any college student as freelance article writing makes you more knowledgeable as you research on various topics and also makes you more comfortable in dealing with clients which is one of the most sought after skill in any prospective employee. As mentioned earlier, there is almost no investment to start freelance article writing services but the profit after few years is really good. Profits can be anywhere between 80%-90% as the only expense is internet and electricity charges.
Freelance Photography And Videography Services: If you look into any social networking site, you will find people posting beautiful pictures of nature or their friends every day on their timeline or individual pages. Photography has become so popular in last few years and it is the creative mind which is making this profession so famous. If you have the right talent and eyes to see the beauty in every little thing, then this part time business idea for college students can earn a lot of money.
The investment which is required to start this freelancing photography business is the amount required to purchase a digital camera and laptop for editing work and this two can cost you around INR 50,000 to INR 70,000 or more if you purchase expensive products. But the profits are huge once you establish your brand and have enough contacts and work in your hand. Moreover, people who love to travel gets a chance to travel different destinations to click pictures and what else can be more exciting than exploring places and earning money on your own during the college days?
For the people interest in freelancing photography and Videography, they can seek work in the different online sites where every day new pictures are required and one get paid to upload pictures. You can also work for any particular site or company as a freelancer and you can also provide services to the local people on different occasions and events to make your work popular. The profit margins can be anywhere between 60%-70% depending on the kind of photography you are opting for.
Online Tutoring: One business that almost never fails and the profit is close to saint percent is teaching and it is a noble profession too. For young and bright minds, this is the most promising option to start as a part-time career during their higher studies. Teaching or tutorial service is not a new thing to talk about but with the evolvement of the online services, you can teach people from a different country or of different time zone lying on your couch. Online tutoring is one of the most popular part time business for college students in India.
Moreover, it is enriching for the student itself as you will be in the continuous practice of the subjects and there is an old saying that knowledge increases when it is shared. You can start as an individual and in your spare time, you can teach online your favourite subject to the students you are allotted or you have as clients.
The investment that you need to make while starting this business is a computer or laptop or even a mobile phone will do the same, a steady internet connection is a pre-requirement and certain overheads. There are various organisations which you can find online which seek online tutors and connect them to the students who seek for tuitions. You can join those sites and almost all of the sites have free joining options and later they may charge a portion of your fees as their service charges. Once you are good with the process you can ask your friends too to join you and you might open a small tutorial centre. The profit margin is again huge in this business as the investment and expenses are negligible and you can earn a profit of 70%-80% and above.
Online Book-Keeping And Financial Services: Are you good with accounting or finance? Are you doing your major in these subjects? Then you can be an entrepreneur from this little age of yours if you start working online as a book-keeper or financial consultant or advisor.
The investment is again the same as into buying a computer and software for book-keeping and the profits are again as huge as in the brackets of 60%-80%. Online book keeping services are most sought after services and one can easily do them while at home after college and tuitions. There are many small and medium scale companies who outsource their accounting services to other companies. You can find accounting and financial work on various online sites which provide online work and you can increase your client base accordingly from those sites.
Moreover, if you are associated with any accounting firm as an intern then you can easily manage to get much more work which you can either do from home or at their office. The important fact here is this freelancing business in your spare time can become your profession as you are already studying the subject and you want to build your career in the same. So, if you start from your college days, by the end of the college you might be having an accounting agency or financial consultancy with many clients in hand.
Online Trading: This generation is living on online services and everything nowadays is available online whether it is groceries or medical items. If you are in your college and you know that you want to be your own boss then you can start early be investing in the online trading business. The e-commerce market is booming and you can reap good profit from online trading if you start now. Online trading is nothing but buying and selling of various products online. You purchase in a lot or from the wholesale market online and then sell it to individual customers and the price difference is your profit. The initial investment will involve a warehouse or a room for storing the goods or products, few delivery agents, a computer and software and website for your business and other overhead charges.
The profit from this business takes the time to grow but after the gestation period is over you can reap a good amount of profit. It is the turnover which needs to increase to make your profit increase. The profit margin can be in between 10%-20% but that can vary over the time. The important factor to consider is the revenue, it needs to increase to run the business and reap a profit. This is very profitable business for college students in India if done correctly.
Yoga Classes: This business hardly requires any investment in the beginning and if you are in college and want to provide yoga classes you can start in your own room which will cost your almost nothing and the whole fees you get is your profit. Isn't that great thing to think about while studying in college and if you love yoga and have proper knowledge about the same? Yoga was popular in India from times immemorial and now with various celebrities taking a pick into Yoga, it has become more famous.
So, if you have neighbours who want to shed some kilos and want to be fit and fine why don't you provide them with some yoga lessons? And if you are well trained in yoga and wants to start a full-fledged business, then you take a hall or room on rent and market your services to the nearby areas and in the town or city then also your profit will be more than your every expense provided you have enough number of students or participants. You need to analyse all your investment and you have to make an estimate of your earnings and then only you should leap into the business.
Read more : Best & Profitable Business Ideas For Indians
Young minds are capable of thinking different ideas and imply them into their businesses which make their business stand out from the tradition businesses and stereotype career options. If you have the urge for earning your own living and doing something that you are passionate about and you have learnt that, then it is time to invest your skills and talents into the right place and that too with your own leadership.
With such improvements in the technology and its implement in the business, you have a greater reach and sources of information at the same time. As you are about to start part time businesses, your initial investment should also be less but if you can set it up in the right way, you can earn good profits.