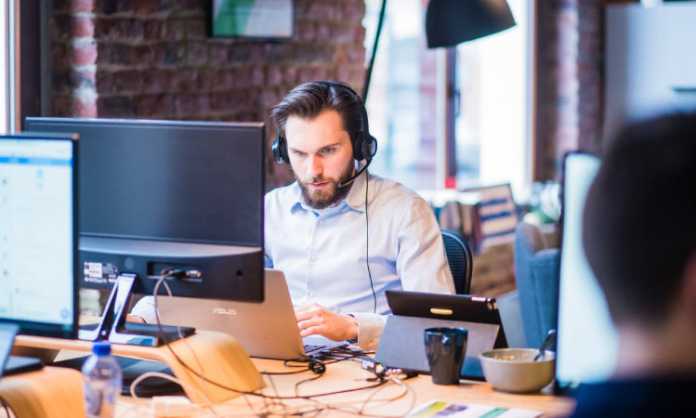 Many small businesses are turning towards VoIP (voice over internet protocol), which allows you to make and receive calls over the internet. In simple terms, this technology works by converting sound into digital voice packets of information that can be transmitted via an internet connection. No matter where you are in the world, if you have an internet connection, communication is possible.
Small business owners need to watch where every dollar is spent in their operation, which is why using a VoIP telephone system is far cheaper when compared with a conventional phone.
Whether you're about to launch a startup or looking at ways to cut down costs, here are 7 benefits of using VoIP for your small company.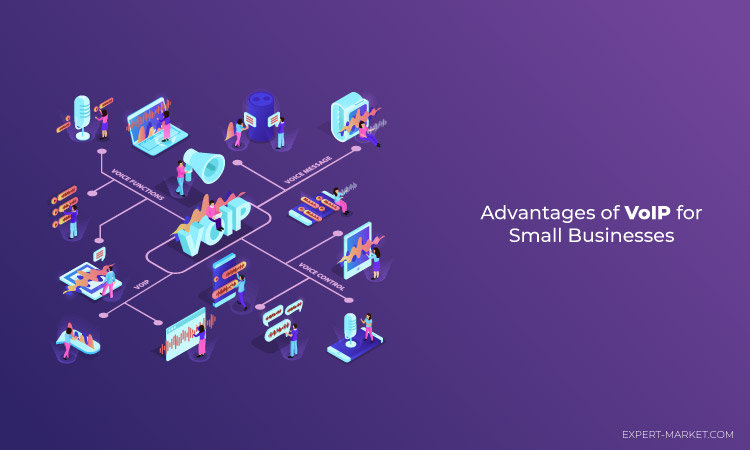 Limit Business Expenses
Setting up a traditional phone line within your office can prove costly. Small business owners may not have the funds and resources available that the giants do, so if you're looking to cut down on your business expenses, it's considerably cheaper to set up and manage a VoIP business phone systems.
It's also generally free to make a call between two or more computers over the internet, meaning that any communication you have between colleagues, clients, and customers will not cost your business any money.
Increase Mobility & Flexibility
Small businesses that incorporate VoIP technology into their operation can integrate a multitude of software systems, including file sharing, remote conferencing and email which can increase your flexibility. If you have corporate staff who regularly travel for business purposes, long-distance calls can be conducted via VoIP, providing added mobility too.
Easy to Set Up
If you're a small business owner who isn't the most tech-savvy of people, setting up a traditional phone line can be difficult to run and maintain, not to mention the notoriously high price tag that comes attached. When using VoIP technology, it's relatively easier to install, configure and control, thanks to their web browser options and solutions.
If you aren't sure where to start, you can visit websites like PieSync, which can help you choose the best VoIP phone software for your operation. Whether you're choosing between Aircall or RingCentral, PieSync has an in-depth guide that compares the two to help make the decision process easier. There are also guides on CRM and email marketing that you can check out on their website which could be beneficial for your small company.
Scaled to Meet Demand
For entrepreneurs who are about to launch their own startup, it can be difficult to decide on how many phone lines you will need. If you're adding more offices or bringing new staff members in, it's vital that communication lines stay open.
Whether you add or remove users, a VoIP system doesn't require additional expenses, meaning you can add new lines when employing members to your business. Should an employee leave or transfer, you're able to easily reassign your existing line or get rid of it completely. This means that you can conveniently scale your VoIP system to satisfy your needs.
Increase Productivity
For your operation to run smoothly and seamlessly, using VoIP technology can boost employee productivity. Incorporating a VoIP system into your business allows you to host your own virtual meetings, hold international phone conferences, as well as attach and share important company information and data. For your small business to be successful, there are several strategies that you can implement to boost productivity and efficiency in the workplace like using VoIP technology.
Investing in the latest software will help your team feel more confident and secure in their role, which can reduce staff turnover and ensure your team work to the best of their ability.
Safe and Secure
Whether you're ringing customers, clients, or employees, information that you pass on via phone calls needs to be kept strictly confidential. When compared to traditional telephone connections, a VoIP system is far more secure and features encryption protocols that keep your data and calls safe and secure, something that you cannot do when using a regular telephone connection. The last thing you want is for your information to be shared with a third party, so using a VoIP system will minimize the risk of leaks.
Versatile
To be productive in your role, using a VoIP phone system enables you to multi-task. If you're on a phone call within a queue, there are several things you can do while you wait, such as reading voicemail to text transcriptions, and checking your email inbox. There are other features that you can benefit from too, such as call forwarding, call hold, and call transfer.
A growing number of small companies across the country are taking advantage of VoIP technologies, which can help you better interact with consumers and help keep your running costs down. As long as you have an internet connection, you will be able to contact others without the need for a telephone line.