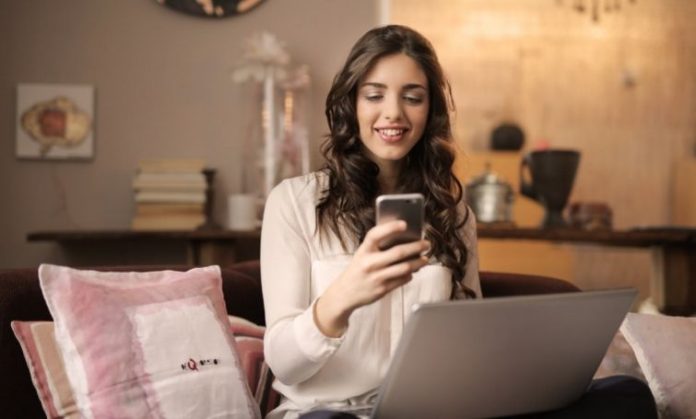 Mobile communication is essential to every business, firm and organization in the modern world. The real pandemic COVID 19 has brought up the era of online workforces, In order to reassess their people working theme. The communication protocol is a must that implies on everyone. Advanced technologies have made the challenging tasks much easier to work on; here are the six reasons for Mobile communication to be taken into consideration-:
IMPROVED EFFICIENCY
Mobile communication cuts down unnecessary face to face meetings that were time-consuming. It eliminates the data silos and creates an opportunity to interact well with the staff. Helps mobile workers who invest their time in the sales field, any job site or working on remote mode, establishing real-time that helps in problem-solving and decision making
BETTER ORGANIZATION
It's a safe take for the company when it comes to sharing the files, document collaboration, and various other software that allows the company's workforce to access information anytime. Mobile collaboration helps to develop an aligned system, employees who face fatigue due to the burden of paperwork, cellular communication helps with all the information they need at their fingertips. The mobile collaboration tool is one integrated network system to gather documents and data.
BYOD Technique
About 7.22 billion mobile devices are actively used worldwide, which means Mobile devices are larger in number than humans. The business trend to follow BYOD (bring your own device) is practiced worldwide by companies for their employees to use their devices in the office and beyond as well. This strategy has proved to be worthwhile as employee commitment, and satisfaction drives the results to best. BYOD is a part of the IT consumerization theme. When employees work with the techniques with which they are known, it becomes obvious for outcomes to turn positive.
IMPROVED ENGAGEMENT
Authorities can capture the operations and efficiency of their staff and improve mismanagement and lagging productivity. Like while waiting for your turn at the doctor's cabin, while traveling through public mode, etc., taking advantage of the devices, we can work anytime on projects, meetings, etc. Organizations that are working to a global extent have a more established community in the mobile environment and demand a collaborative solution that develops a hub of advanced workers.
HIGHER AUTONOMY WITH ADVANCED WORKERS
Mobile communication provides the power to build management in a flat hierarchy. It provides the most soothing facility for managing their own schedule. Employees seek a purpose and their feedback Carrie's worth as it could also benefit the company. It provides the employees with the feature to remain autonomous. A great advantage to an employee is that they can manage their own schedule. They can easily have access to professional enhancement opportunities on their mobile devices.
EFFECTIVENESS
In the wireless management era, the cost of maintenance of physical infrastructure reduces to none. The tasks are performed at speed with enhanced accessibility and improved accuracy. One great helping hand to the present needs is the new HUAWEI P50PRO. It provides excellent features like 6.6 inches of display, 8GB RAM, storage of 128G, battery for 4360mAh and camera of 50 MP+ 40 MP+ 13 MP + 64 MP. Such features make it a great buy. 
CONCLUSION
the core for employees is that their workplace plays a crucial role in being updated, properly informed, and motivated. Getting engaged in what they do directly helps with positive outcomes. Technology is the new best friend to the modern world; the tech environment carries immense worth when it comes to employee experience. In today's competitive and transformative market, it's all on the organizations to cope with the change. A business that is full-fledged with densely distributed workforces has a requirement of modified tools that can keep the employees updated. These increased demands for enhanced work and lifestyles from non-restricted locations and inflexible hours, including offline and non-desk employees, are removed.
Well maintained communication between workforce and co-workers, providing accurate information in no restricted locations is a trendsetter to this transforming era. Attracting the youth talent and providing a positive environment to the workforce is an essence for business to thrive.