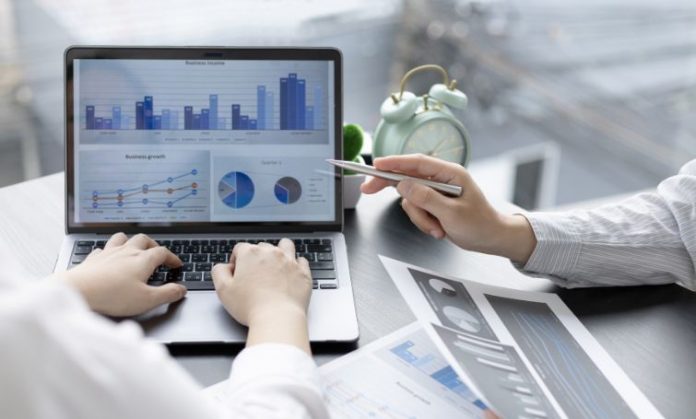 Picture this: you've put your heart and soul into launching your venture, and it's finally running. You may have also entered the vital territory of creating a user-friendly website. However, in such a vast digital and competitive landscape, where millions of businesses strive for attention, a website isn't enough. So, what comes next? How can you guarantee that your products and services reach your targeted audience? This is where marketing strategies come into play—an essential toolkit for every business owner.
Marketing strategies combined with positioning and branding can help you establish a brand identity, making it easy to capture customers' attention. Additionally, savvy marketing strategies can become your companions in the exciting journey of entrepreneurship, guiding you through the maze of marketing channels and consumer behaviors. With its help, you can identify valuable ways to showcase your products and services to the world, helping you create brand awareness.
With so many marketing tips and strategies available on the internet, it can become challenging to identify effective ones. So, here are some of the best marketing tips for you.
Leverage AI Marketing
What is AI marketing? Artificial intelligence (AI) marketing uses artificial intelligence techniques and tools to optimize and boost marketing strategies. It is the practice of using machine learning, data analytics, and automation. Additionally, AI marketing can help you transform your marketing plan by gathering valuable information from your datasets.
It lets you provide personalized messages to your customers, improving customer relationships. Not just that, AI-powered virtual assistants and chatbots offer immediate customer support and assist with product queries, boosting your overall customer service.
But what if you don't have much knowledge about AI marketing? If so, explore reputable sources and research papers related to AI marketing. You can also enroll in courses and programs like an MBA in marketing to boost your knowledge. Colleges offering MBA programs have a variety of courses on modern-day marketing tools like AI marketing, analytics, and much more. Hence, you will learn about AI technologies and how they can be implemented into marketing practices.
Run Social Media Ads
Social media ads have become an integral part of marketing campaigns today, thanks to the rapid expansion of social media platforms. It offers the unique opportunity to connect with millions of active users all over the world and interact with them, building customer loyalty.
In addition, these ads provide valuable targeting options, allowing you to reach an audience with specific interests, behaviors, and demographics. Displaying ads on users' social media accounts will boost brand awareness and exposure.
Here are some valuable tips to help you maximize the ads' effectiveness:
Understand your targeted audience's interests, spending patterns, demographics, and choices, as it allows you to create ads that cater to your audience's requirements.
Use attractive visuals that align with your business and draw attention. For instance, you can use videos, graphics, and high-quality pictures to make a considerable impact and push users to engage with your ad.
Think about the scheduling and placement of your social media ads, as every social media platform provides different placement options like stories and news feeds.
Optimize Your Emails
Even though around 77% of customers prefer to be communicated through email, they often receive overwhelming emails. As a result, it becomes essential to optimize your emails. It allows you to increase open rates, as when your emails are optimized, users are more likely to read them, boosting the reach of your emails. Not just that, optimized emails can offer an enhanced user experience, leaving a positive impression on users.
Start by personalizing your emails based on recipient data like location or name. Use a recognizable sender email address and name to build trust. Next, you must ensure your subject lines are eye-catchy and highlight the value proposition. Lastly, make sure your email content is focused and concise. You can also include subheadings and pointers to make it easier for readers.
Boost Engagement with Video Marketing
In the marketing world, video marketing has successfully taken the center of the stage. After all, it's no secret that the audience yearns for eye-catchy visuals and immersive experiences. Video marketing fulfills this wish and takes it to a new level, enabling you to engage with the audience on another level! From delivering unique content to engaging individuals, video marketing is a game-changer.
It allows you to showcase your products and services and explain their value, influencing purchase decisions and improving conversion rates. Additionally, video marketing has the potential to reach a massive audience, increasing your business's visibility and expanding your customer base.
So, here are some ideas on how you can use video marketing:
Create product-specific videos.
Shoot a promotional video.
Organize a webinar.
Shoot behind-the-scenes videos.
Record a tour of your office.
Implement SEO Strategies
In today's world, where online presence is everything, businesses must tap into the power of Search Engine Optimization (SEO) to succeed. It allows you to boost your site's visibility, attract new customers and outshine your competitors. Besides that, implementing SEO strategies can instantly take your business to the next level. From improved user experiences to increased organic traffic, SEO can do wonders for your business.
However, you need to look for smart and advanced SEO tips and techniques to stay ahead of your competitors. Some of the best SEO tips include:
Generate valuable and high-quality content.
Make your website mobile-friendly.
Use keyword research tools to find the best keywords to target your audience.
Finally, boost customer experience by reducing bounce rates and improving the website's navigation.
Work with Influencers
Partnering with influencers with massive followings on social media platforms allows you to increase your business's brand reach and engagement. Moreover, working with influencers will give you invaluable insights into consumer preferences and behavior as they know deeply about their niche.
Hence, start finding influencers in your industry using tools like Influence.co. Remember to search for influencers according to their number of followers, category, and average monthly visitors.
Final Thoughts
As an entrepreneur, you must have already realized that implementing marketing strategies is essential to survive in such a competitive market. Hence, start marketing your business using video marketing and social media ads to expand your customer base. In addition, you can also use SEO strategies to boost your brand's visibility. These marketing tips can help you thrive in your business in no time!