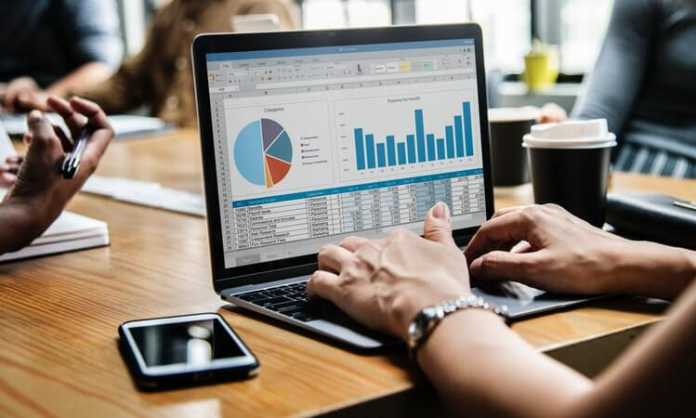 Not every business has access to a full-stack marketing team or the budget to supplement their lead generation efforts at an agency. There is no denying the power of inbound marketing- it's a great way to generate leads and acquire new customers in a holistic, data-driven approach.
But the reality may be that you don't have a marketing team at your disposal. So what happens when you need to generate sales? How will you drive lead generation?
It's a daunting task for sure. There's a ton of sales professionals that don't have the marketing support to drive a steady flow of leads or sales. Maybe it's a business that's young and still too small to have a marketing team yet; maybe you're an owner that's responsible for marketing and sales, but you only have time for one of those; or maybe, you're a salesperson that has a marketing team, but they aren't generating the kind of leads you want.
Whatever the situation is, marketing is not a space you can currently rely on and you need to generate sales on your own. Without consistent acquisition efforts, your business is doomed. That isn't an exaggeration, unfortunately. Your focus needs to be on drawing prospective customers into your sales funnel and increasing business growth.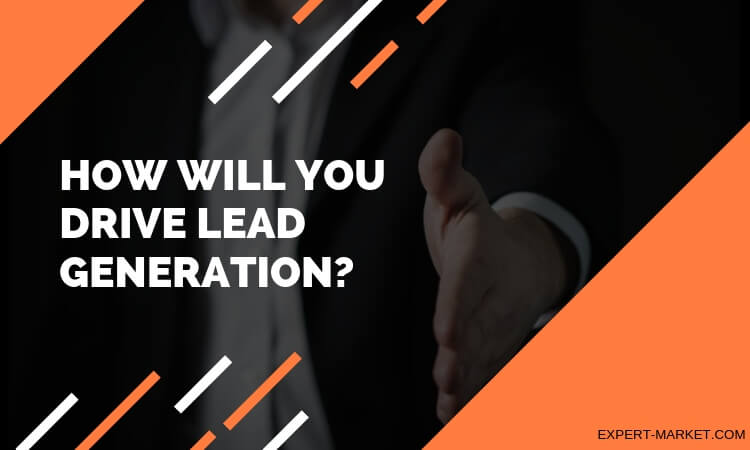 Effective Ways to Generate Leads Without a Marketing Team
Sales people tend to think that the only way to generate sales is through the dreaded cold call. However, there's a ton of other tools you can utilise for free to capture leads and much more on your website. Here is a beginners guide for creating sponsorship proposals for events and more.
Become A Blogger
Make it a goal to set aside time every week to write blogs targeted towards your target customer addressing some pain point they may be facing. You can share this through your email list and social media as well as ask your network of friends and colleagues to share and increase your reach.
If you don't have time to write a post every week, network with other professionals in your industry and offer to do a blog swap. This is a time saver that provides a fresh source of content to keep prospective customers engaged and lifting sales by pushing them into your sales funnel.
Also Read: 5 B2B Lead Generation Tactics You Need for Your Blog
Share Your Own Content
Most people think that you need to be creative or have a 'marketing brain' to create your own content, but that's the furthest from the truth. Anyone can create content that's interesting to their target audience. Start by addressing a problem that your potential customers have. Position yourself as the expert with the solutions they need.
Read more: 5 Key Aspects Of High-Conversion Content Marketing
Meet Your Prospects In The Wild
Sure this sounds glib, but it's serious. We all know that people are much more likely to buy from people they know, like, trust, or…people they've met face-to-face. I will never underestimate the power of getting your business in front of prospects online- it's a great first step at connecting your business to the right people. But positioning yourself as the expert is much easier when you connect with them in-person and they can see the expert in action.
Webinars and workshops are both excellent opportunities for any business to explain who you are to a group of people and demonstrate how you can have a positive effect on their lives with your product or service. Spend some time addressing the questions and concerns of your attendees and help them solve their problems in real-time.
Prospective customers that you interact with in this way may not turn into paying customers overnight, but hosting informational sessions provides you with the opportunity to connect with your target audience and start building trust.
By becoming a thought leader in your space, prospects may be more inclined to purchase from you or pass your name to other prospects that may be interested. And we all think warm leads are awesome!
Create Videos
Creating video content of any kind: videos to accompany your blogs or tutorials on your products and uploading to youtube are all amazing ways to expand your reach and engage with new prospective customers.
Video is much more easily digested by people on a deeply psychological level than text or other forms of content. They demonstrate what your business does and positions you as the expert in your space.
By widening your reach with video, you'll generate leads by demonstrating value more clearly to prospective customers.
Once you start creating more content and seeing more leads in your funnel, you'll have the opportunity to assess where the leads with the highest quality are coming from.

Reconnect With Aged Opportunities
Not every prospective customer is going to buy from you right now. Remember, when it comes to prospects turning down your offer, 'no' means 'not right now.' Re-engagement can be enormously effective to drive revenue and sales.
Make a point to follow up with older prospects every three months to check in and see if their goals and priorities have changed. This is an opportunity to build trust with that prospect as well as showing that you care about the sale being a right fit over padding your numbers.
Existing customers are another opportunity. They're usually happy to hear from you and are a great source of fresh warm leads- so don't hesitate to pick up the phone and chat with them.Once you establish a rapport with them, they will be more likely to pass your name along because they trust you and know that you're not just looking to make a sale.
Conclusion
It can be challenging to drive sales without marketing support, but it can absolutely be done! The key is to focus on creative ways to reach your target audience, position what you offer as the solution to their problems, and to establish yourself as the expert.