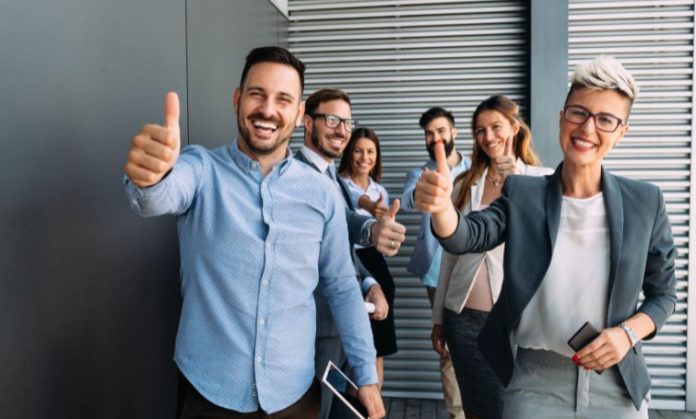 Are you looking for ways to promote your business? If so, you're in luck! There are plenty of effective methods of promotion available to businesses of all sizes. In this blog post, we'll discuss a few of the most popular methods and help you decide which is the best fit for your business. Let's get started!
It takes more than a great product or service to make a business successful. To really thrive, businesses need to effectively promote themselves to their target market. This means having a well-defined marketing strategy that takes into account the needs and wants of potential customers. It also means making sure that the right channels are used to reach the target audience. For example, if potential customers are active on social media, then businesses should focus their marketing efforts on platforms like Twitter and Facebook. Promoting a business can be a challenge, but it's essential for long-term success. By taking the time to develop a solid marketing plan, businesses can ensure that they are putting their best foot forward.
List your business on local listings
In today's digital age, it's more important than ever to promote your business effectively online. One way to do this is to take advantage of local listings. Registering your business with Google My Business is a great way to get started. Not only will it make your company more visible in online searches, but customers will also be able to post reviews. This can help you build trust and credibility with potential customers. In addition, you can use local listings to target specific demographics in your area. By taking the time to set up a strong online presence, you can reach more customers and grow your business.
Use social media
When it comes to promoting your business, social media is one of the most effective tools at your disposal. By creating a business account on sites like Facebook and Twitter, you can reach out to potential customers, inform them about your products or services, and engage with them in a way that traditional advertising cannot match. What's more, social media is completely free to set up, making it one of the more affordable ways to reach a wide audience. Of course, you can also choose to create paid posts on social media, which can help to boost your visibility even further. However you choose to use it, social media can be an invaluable tool for promoting your business.
Hire professionals
A brand ambassador agency can help you effectively promote your business by connecting you with social media influencers who can generate awareness and interest in your products or services. Brand ambassadors are people with a large online following who have the ability to reach a wide audience with their posts and stories. By partnering with an agency, you can identify potential ambassadors who align with your brand and whose audience is relevant to your business. The agency can then negotiate terms and arrangements with the ambassadors on your behalf. As a result, working with a brand ambassador agency can be an effective way to reach new customers and promote your business.
Create engaging content
Content is the key to spreading brand awareness and connecting with your target audience. By creating engaging and informative content, whether, through a blog, video tutorials, or infographics, you can show your industry expertise and build trust with your audience.
The best way to create engaging content is to focus on quality over quantity. Write relevant blog posts that are interesting and informative, produce high-quality video tutorials that offer value, and design eye-catching infographics that are easy to understand. If you can provide value and keep your audience entertained, you'll be well on your way to creating successful, engaging content.
Optimize your website's SEO
Search Engine Optimization, or "SEO" for short, is the process of improving your website's visibility and ranking in search engine results pages. In other words, it's what helps you show up first when someone searches for your business online. And since nearly three-quarters of all web traffic starts with a search engine, it's pretty clear that SEO is important. 
Make sure your website is mobile-friendly and responsive. More and more people are using their phones and tablets to search the web, so if your site isn't designed for mobile devices, you're likely missing out on valuable traffic.
Focus on creating high-quality content that is both relevant and keyword-rich. Search engines use algorithms to determine which websites are most relevant to a given search, so if you can incorporate relevant keywords into your content, it will help your site show up in more searches.
Finally, make sure to promote your website across all of your other marketing channels. Include your web address on all your print materials and a link on all your social media accounts. By taking this approach to promote your website, you'll be more likely to attract new visitors and boost your search engine ranking.