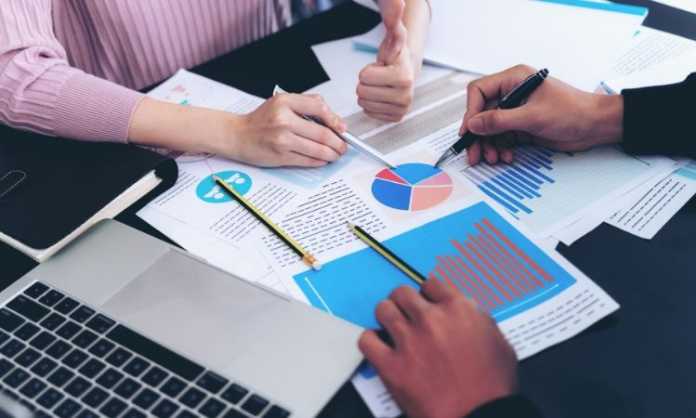 So, you've got your small business idea, and you can't wait to turn it into a real, profitable, working company. However, getting the right amount of small business funding for your small business idea can be a big challenge.
The reality is, you can't get any business idea off the ground without money, and at times it feels like getting what you need for it is a near-impossible task. However, in today's climate, you do have a few options. Let's take a look at five tips for funding your small business idea.
1. Get Networking
This is perhaps one of the most important things you can do once you've landed on your business idea. Ever heard of the saying 'it's not about what you know, it's about who you know'? Knowledge is certainly still power, but having connections in the industry is also essential to doing well.
Having a solid professional network is vital to being able to get your small business idea in front of the right people. If you do, not only do you have an increased chance of getting the right funding, but they may also be able to help you grow it.
2. Don't Quit That Day Job, Yet
It may be tempting to throw in the towel at your regular job and give everything you have to this business idea. However, until you feel confident that you can be successful with it, it's wise to keep your day job.
Another huge advantage to having a job to go to in between growing your small business is that it can fund your idea. While it may not be able to cover it all, this can still make a big difference, especially at the beginning.
3. Consider a Small Business Loan
There are many different types of loans out there, but only some are going to be suited to your particular circumstance. Personal and car title loans are preferable when trying to start a small business because they are quick, easy, short-term loans that offer flexible repayment options.
Don't go to the bank just yet – consider a short-term loan that can buffer you initially.
4. Make Sure Your Pitch is Perfect
If you're also planning on approaching potential investors for a loan, or you just want to find someone to believe in your business enough to help finance it initially, you've got to make sure you have a perfect pitch.
One of the biggest things you need to remember is that your pitch needs to be concise and clear. You should only spend roughly 20 minutes on your pitch – after this, your listeners are going to start losing interest. Time is valuable, and for many investors, it's also money, so it's important to take up too much of it.
5. Test Out Your Branding
If you've already got your branding all drawn up, test it out on potential customers as a part of your market research. In the world of small business, branding is everything – it's what gets people in the door. If you're getting rejected by investors, it could be because they don't like your branding.
Getting a small business idea off the ground is harder than it looks. However, if you know where to look, there are plenty of efficient, practical ways to get that initial funding you need.