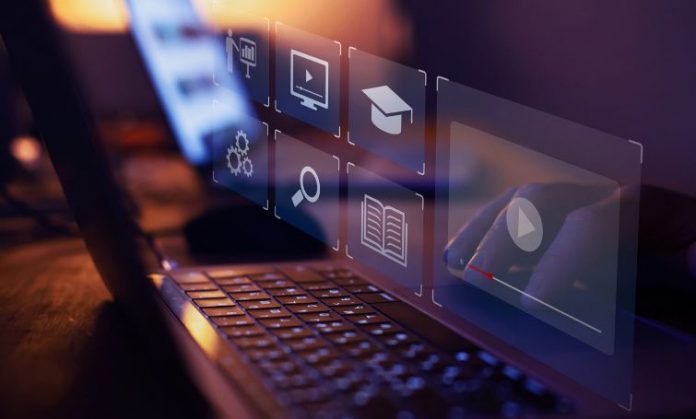 When your target audience is looking for valuable information, you have to give your best shot to help potential leads and convert them into potential paying customers.
Like educational videos, using visuals is a quick way to provide detailed and relevant information to your audience. Hence, video is king for educational and training content.
What Are Education Videos In Marketing?
Educational videos are also called 'how to,' explainer, or product demonstration videos, which are an effective way for potential customers to obtain valuable information about a brand. Because educational videos promote memory, comprehension, and learning, they can become viral or quickly spread on social media and search engines.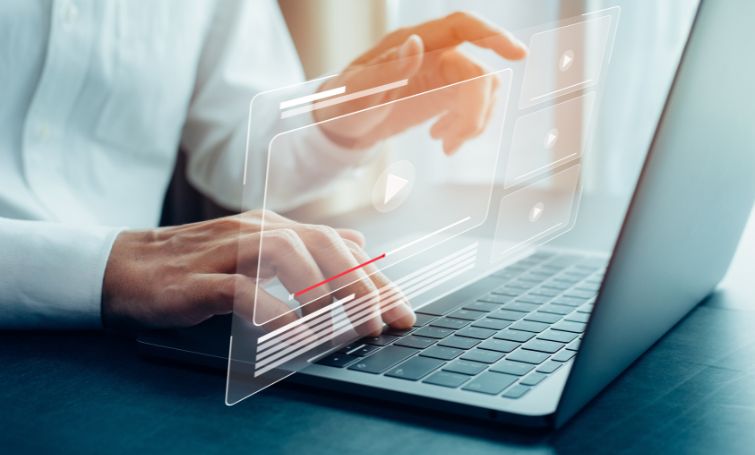 Learn why you must include educational videos in your marketing mix below.
Builds Brand Authority And Thought Leadership
Educational videos can help a brand establish authority and thought leadership.
Brand authority is the trust your brand has earned from people who come in contact with your marketing campaigns with the keen perception that your brand is a subject-matter expert. On the other hand, thought leadership refers to expressing ideas to show your expertise in a particular topic or field.
When establishing brand authority, marketers need to ensure a brand's active online presence and compelling content to boost engagement and awareness. One of the proven effective ways to do it is to include educational videos in your marketing mix, such as content marketing (e-commerce blog section), social media marketing (social business pages), and other digital assets.
When your target audience finds your how-to videos helpful, interesting, and worth viewing, you can make a good name for your brand. For this reason, business managers and marketers continue to learn tips for making your educational videos as effective as possible.
Provide Easy-To-Digest Content To Your Audience
Explaining comprehensive things in mere text format can be a waste of time and effort. Most online users prefer to watch videos than read large blocks of texts to quickly get the information they need without requiring a dictionary or additional searches. Therefore, including educational videos in your marketing mix can help promote convenience to your target prospects and customers.
Educational videos are easy to understand, especially those with subtitles. Online users can easily replay the videos if they haven't grasped important information the first time. Video content creators ensure they have easy-to-digest scripts, eliminating jargon. Hosts use simple terms and provide examples to help the viewers picture the concept or procedure they're trying to impart.
Boost Other Marketing Strategies
Unsurprisingly, many companies include educational videos in their online marketing campaigns. Most successful marketers know that videos are the golden ticket to enter the sales funnel.
If an online user clicks on your educational video, you have a few seconds to capture his attention. That online user automatically becomes a lead when he continues to watch your video until the end. Hence, educational videos can quickly spark a person's interest.
Educational videos can draw people to learn more about your brand by visiting your website or social media page and eventually considering availing themselves of your product or service. Therefore, they can help boost your other marketing tactics.
Here's a quick list of marketing strategies that educational videos can boost:
Content marketing
Email marketing
Social media marketing
Affiliate marketing
Influencer marketing
Paid ads
Offline marketing strategies, such as brand merchandise marketing and direct mail marketing
Promote An Effective Engagement Strategy
Educational videos can help a brand connect, teach, and engage with potential leads and existing customers.
Choosing a friendly host for your educational videos can help attract more customers, especially for business-to-customer (B2C) companies. The right tone of voice, message, and video type and format can all contribute to boosting customer engagement.
Here are some educational video samples that can help promote better engagement and enrich your marketing mix:
Informative Social Media Live Streams
A social media live stream lets brands share information with their target audience and customers in real-time. Live streaming on social media is a good idea without requiring video editing if you want a cost-effective way to educate consumers, announce a sale, or promote a new product.
Create helpful videos that teach your audience how to carry out a particular task, such as assembling, using, or cleaning a product you promote. Some products require mechanical or technical knowledge and skills, and how-to videos help people teach them the easy way.
Explainer And Product Demonstration Videos
Show customers how you value their time and business by creating explainer and product demonstration videos. Customers can save time reading user manuals and searching the manufacturer's online resources, like PDF guides. Therefore, these videos can help your customers use your products to improve brand satisfaction.
Business-to-business (B2B) companies can benefit from creating webinar-based educational videos. Examples of educational webinar videos include live product demonstrations, industry leader interviews, and industry news discussions.
Increase Lead Generation Rates And Sales
Video marketing is an engaging way to generate more leads and customers. Including educational videos in your marketing mix can help convert more online visitors into paying customers. But accomplishing this goal is beyond creating an educational video. It must also involve other proactive tasks, such as metric monitoring.
When creating educational videos, managers or marketers must define and track key performance indicators (KPIs), such as lead generation, engagement, conversion rates, and sales.
Play rate pertains to the percentage of visitors who clicked on 'Play' and began watching the video. The percentage of a video that viewers watch is referred to as the engagement rate. This metric can help you narrow down the quality of potential leads. On the other hand, conversion rates tell how effective visuals are in generating leads, including well-crafted video content.
Conclusion
Educational videos in your marketing mix can help your brand quickly earn awareness and popularity.
With the many benefits that educational videos offer to any size or type of business, it's a must to consider adding them to your website, social media, and other digital marketing channels. That way, you can leverage how-to videos to boost your other marketing strategies and attain