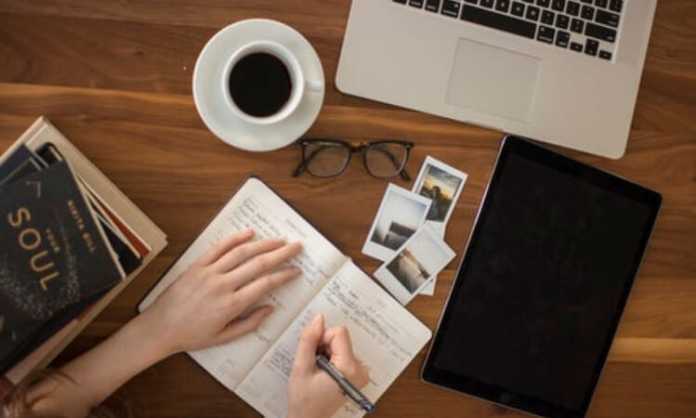 Who are the millennials? They are the stuff of legends as employees, with some favoring work-life balance above job security and thinking how this or that job can affect their quality of life.
The quest for work-life balance may have driven millennials to consider entrepreneurship - starting a business carves out a unique path for them to succeed while still retaining flexibility and freedom of movement as a Bentley University survey showed.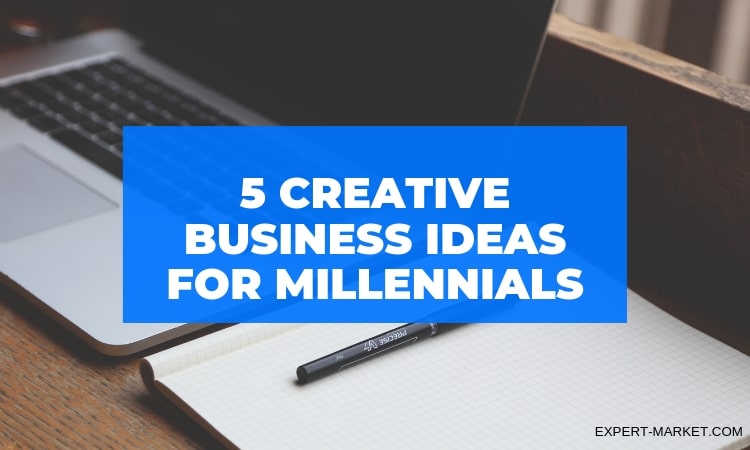 Creative Ideas for Would-be Millennial Entrepreneurs
If you're young, millennial, and entrepreneurial, here are ideas you can get off the ground.
Chronicle Your Life in Vlogs
While no one knows how much each vlogger earns, conservative estimates of ad revenues look promising to start your channel on a popular video sharing platform or similar sites.
As the primary and only content creator, you have a say on everything from brainstorming to editing. You can film your opinions or ideas on popular topics that are proven profitable and watchable. Or you can explore lesser-known niches or areas where you can establish a name for yourself.
With a camera, microphone, and laptop and a backdrop, you are set for your first vlog project. To monetize your videos, i.e., get ads shown on them, you have to sign up for a partnership program such as this one.
Accept Commissioned Artwork
If you are gifted in the art department, look into turning your talent into a viable business venture. One path to explore is to accept commissions.
In this line of business, you work closely with each client, so you can produce the project that he or she requires. This communication is not one-sided but a constant exchange of ideas, a balancing act between what the client wants and what your point of view is as an artist.
If you're not yet comfortable doing commissions and the coordination it entails, you can get a good feel of the business by designing logos, social media widgets/banners, and other materials for corporate entities.
Take Photos for a Living
If you have a knack for composing photos and capturing emotions, how about accepting weddings, birthday, or related gigs on weekends?
Your initial investment is your camera, lens, lighting equipment as required, and laptop for editing. You can then leverage social media to post your previous engagements.
Give yourself time to establish your reputation and cultivate ties with fellow events photographers. You can also list your photos for sale on stock image sites.
Other than photographing people, you might be into animals, landscapes, and other subjects. You can practice every day, shooting daily scenes or cover events for free so you can figure out which service you want to offer and master.
Venture into Real Estate
Have a spare bedroom in your home? You may be able to offer it for a short-term stay as in the UK with its Rent a Room Scheme and earn extra income.
Prior to playing host to future guests to your room or property, ensure your laws allow you to work out this arrangement.
You can also dabble as a real estate agent who earns commissions when you can find a property or sell a home on behalf of your clients.
Sell Your Stuff Online
You simply can't miss the opportunity to put your entrepreneurial skills to work when you sell your stuff online. Small and big businesses compete on the internet, taking advantage of changing consumer buying patterns and behaviors.
There's no limit when it comes to what you can buy or offer online buyers; clothes, toys, accessories, shoes, crafts, artworks, books, and plants are a few of the collections seen on virtual shopping sites.
In choosing which products to sell, look for an unmet need or an untapped market - That's your unique value proposition to your customers. To set up your online store, you can use the services or subscribe to a complete e-commerce platform that lets you sell and run your business.
Whether you and all other millennials between 23 and 38 years old share the same virtues or intensity toward life and work is a matter of another discussion.
Let's leave it at that for now. Consider you have options should you jumpstart your journey to become a full-fledged entrepreneur today.