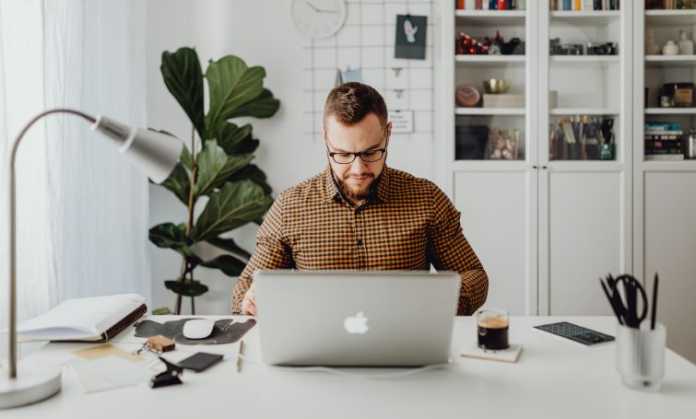 Whether people are contacting you on the phone, on social media, or browsing your website, your startup needs to burst with professionalism, which will help promote trust. Creating a trusting brand can be difficult and will take time to build. However, with these handy tips, you'll have a reputable brand on your hands in no time.
Have a Website
A website is a business's doorway, and professionalism is unattainable without one. Your site needs to be easy to understand and contain every piece of information a customer may need. As well as this, your branding needs to be obvious because that helps create autonomy across all platforms.
We appreciate that managing a website and creating content takes a large amount of time, which is why we suggest hiring a web designer and copywriter; hiring a freelancer will be the cheapest choice for a startup. All you need to do is provide guidelines, and watch the magic take place.
Get Business Contact Addresses
Whether you're operating out of your bedroom, or you have a real office, you need to have proper business contact details, which means a generic mobile number won't be good enough. If you've got a website, you will already have a business domain email address – never use your personal account for business.
When it comes to the phone number, you should consider Plivo's VoIP API, which gives you a business landline number that will ring through an app on your mobile. You can share access to the VoIP line across your whole workforce, which means you can easily grow your customer service team. 
If you operate a virtual company and have no office, where will people send important documents and packages? After all, you can't advertise your home address. A service like physicaladdress can provide you with a "virtual address". Your post will be received at a remote post box and your mail will be scanned onto the platform, which you can access from anywhere. You won't need to worry about confidentiality breaches, as all mailboxes are managed in-house.
Create a Powerful Online Brand
Your brand needs to be powerful and clear across all platforms, including social media, your website, and any communications. You will need to think further than having a logo – your brand encompasses everything from the way you talk to customers to the quality of the product you're selling. Creating a quality brand is central to succeeding in 2022, so it's worth approaching experts in brand identity to point you in the right direction.
Publish Quality Content
When people search for products or information, they have intent. Therefore, content across all platforms needs to have value to the customer. If you've written an article full of fluff, that doesn't answer anything, there's no point in publishing it; quality content cements you as an authority.
Your startup business needs to be professional from all perspectives, no matter which stage you're at. Make sure your brand is clear in everything you do, from the way you communicate, to the products you sell.