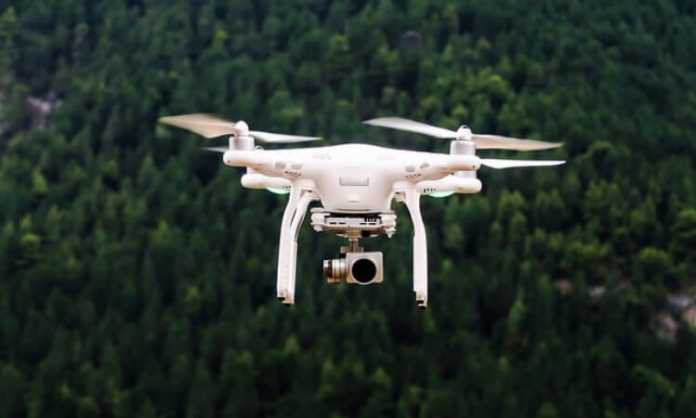 All of us work for the same objective, which is ultimately to gain maximum profits with the available resources. A good businessman should always be in search of opportunities that could bring appreciable revenue apart from the actual sales of product or a service. Here in this article I will share four easy ways to make extra money with your drone.
If you are already running a drone business like aerial photography and your sales volume is going down then you can try below excellent ways to generate additional income. This certainly means the additional services that you would be offering from your business in order to generate income even when your sales volume lowers down.
A lot of people miss to search for such opportunities thinking that this is one of the ideas under expansion of a business. Expansion definitely needs extra capital, but these opportunities are different from the former. It is simply the idea of putting an idle resource to use.
What are the possible additional opportunities in a drone business?
Like I said, all businesses should plan and formulate an idea to productively use the resources that are kept idle. This does not mean that you have to bring in such a scenario by purposely keeping your resources idle, instead making it productive when there is actually no use for the resources.
The concept is beneficial in all types of businesses and especially in businesses that are run on an expensive capital. Drone business is one among them and it is necessary to realise the costs incurred in the business as soon as possible.
Below listed are some of the ideas that can be implemented to earn additional income in a drone business.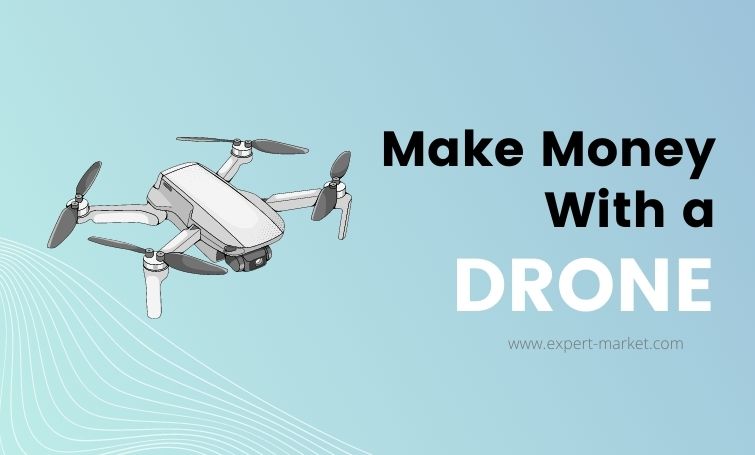 1. Photographs for art galleries
As a drone businessman, you will get orders for aerial photography and videography. Those orders or requests are based on a specific purpose and it is done according to your client's need. This means the angle and location of the photographs. But, there is one more similar service that can be done using drones. When you have no orders, or you find your drones left unproductive, go for a shoot. You will have to click exclusive photographs that can simply drive your customer's mind.
Here, you are doing everything by yourself. There is nobody to instruct you on the specifications expected. All you have to do is create promising pictures that has 100% probability of being sold in an art gallery. If you notice, there is just a thin line between the normal aerial photography and this creative photography.
The difference lies in the person who decides what kind of image should be photographed. The reason for selling these photographs in an art gallery is that, it's a place where the worth of the item is given more value than the costs to produce.
I mean to say that the art lovers and geographic researchers will definitely find these photographs precious. It is not a secret that location maps of the previous eras have been bought for millions of dollars. Thus, there are high chances of selling your photographs for unimaginable prices.
2. Monetary benefits from YouTube channel
Here is where a lot of people find ways to earn a regular income. Quite shocking, but there have been records where people earned $250000 a month just by staying at home. You could be one of the youtubers by commercialising your channel. All you have to do is spend your leisure time on creating a video that explains the most wanted concepts.
For example, a lot of people don't understand how a cracker on the sky illuminates such high amounts of light and energy. You could probably record the way it happens and make a video of it. Once the video gets recorded, get down to drone video editing, add your explanations, and make it more interesting.
Now, why do you have to create all these? These videos after the making should be uploaded on your channel. Market it as much as you can and be the most unique youtuber. This paves for a simple money earning process.
Your exclusive videos will be popular on the portal
You get more visitors to your channel. Your visitors are more important since the channel accepts your partnership only if you have the standard minimum count set by the channel.
Your partnership with the portal will thus generate a decent amount of revenue every month. This happens as your video allows ads to be displayed while the video is being watched. The advertiser will pay the channel and the channel pays you the money.
3. Drone reselling
When you feel that the drone which you have been using have reached the obsolescence stage, it is time for you to make choice for the upgraded model. Technologies have never failed to show rapid changes in the drones.
There have been frequent launches of new and upgraded models of drones. The variations have been made in the size, clarity, camera positions and the capabilities of the drone to perform complex tasks. The flight time is a very important factor to consider in a drone business.
Thus, a regular follow up of the models will give you chances of choosing the drone model of highest flight time. A clear focus of on these planning will reveal that you are doing all these to uplift your business status. But, there comes an income opportunity.
You will get at least 40% of the cost of the drone as a resale value. Don't back out thinking that nobody would buy your old drone. There is a potential market for second-hand and out-dated drones too. They are mostly the ones who wish to learn the operation of the drones and their mindset would definitely be in a way of investing less for the same. So basically, you sell your old drone for training purposes.
4. Renting out your drones
As said earlier, every second of the business hours is important and carries a value. From the orders you get, you know the exact time you will need the drone to provide your service. The rest of the time, give it some more value by allowing it for rent.
Not everybody would require an operator for a personal service. (The ones who know to operate). You can right away fix a charge for taking your drones on rent. These charges should be standard and can be on hourly basis. Remember, the drone you will be renting out is still your resource and asset. Any damages caused to it will directly have an impact on your business.
Thus, make sure you don't leave it free to your customers. Make sure they are properly educated about the model. Also, provide them with the instruction manual to be on the safer side. Now, after doing all these, what if there occurs an accident and your drone is damaged? In such a case, your rental agreement will be made use of. It need not be complex and highly structured, just a simple agreement mentioning the liability to be taken during damage will do.
If possible, get a caution refund to keep it much safer. It is found that allowing your drones for rent will realise the cost of the drone in approximately 2months.
Conclusion
In the end, all these ideas are feasible only if you spend additional time apart from the business hours. It is simply impossible to do all these without efforts and complete dedication.
Remember, the cashflows from these side businesses should not tempt you to drift towards these completely. I guess these additional services will be left unnoticed if proper promotions are not made. Nobody would be informed of these services unless you communicate it effectively.