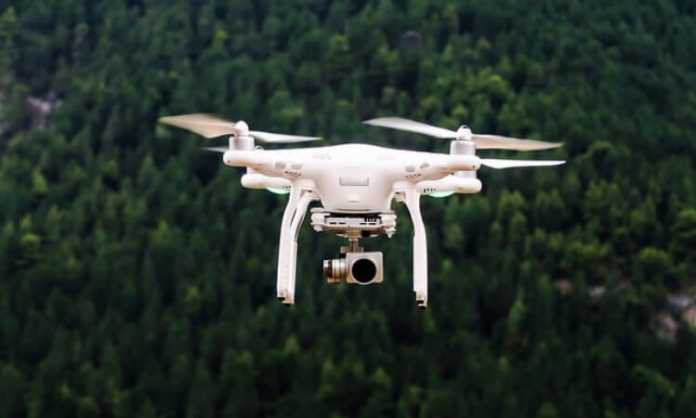 Are you looking to make money with a drone? It's a great way to combine your love of drone flying with a side income. There are a number of opportunities available, and this guide will provide an introduction to the best ones. From aerial photography and videography to providing data analysis and drone inspections, there are a variety of ways to monetize your drone. With the right training and equipment, you can turn your hobby into a money-making venture. So, let's dive in and explore the best opportunities available.
How to Get Started Making Money With a Drone:
Licensing, Equipment, and Insurance
Drone business is an exciting opportunity, but you need to know how to get started.
Firstly, you must ensure you have the correct licensing. Depending on your country, you may need permission to fly your drone commercially.
Secondly, you must have the right equipment. A good drone set up should include a quality drone, compatible controller, and a range of lenses and other accessories.
Lastly, you must have the right insurance. It's important to ensure you have drone insurance to cover any damage or liability claims. Once you have these three things in place, you're ready to start making money with a drone. Research the market and determine what services you can offer. You'll soon be able to start earning an income with your drone.
Staying Safe: Best Practices for Flying Safely and Ensuring Your Drone is Properly Maintained
When it comes to making money with drones, safety is paramount. Flying a drone is a complex task and involves a lot of responsibility. To make sure you stay safe while piloting a drone, you need to thoroughly understand the laws and regulations around flying a drone, as well as best practices for flying safely. You should also make sure your drone is properly maintained and in good working condition before each flight. To help you stay safe and make sure your drone is ready to fly, here are a few tips on best practices for flying and maintenance.
When flying, always check the weather forecast and make sure the conditions are safe for flying. Avoid flying in high winds, rain, or snow, and never fly in restricted airspace. Additionally, make sure to keep your drone in sight at all times, and never fly higher than 400 feet. Before each flight, make sure to inspect your drone for any damage and make sure all components are in working order. Check the batteries and make sure they are charged. Additionally, check the propellers and make sure they are clean and free of debris. Finally, always have a plan for where you will be flying and what you will be shooting.
By following these tips, you can stay safe while making money with a drone. With proper maintenance and safety practices, you can make sure your drone is ready to fly and help you capture the perfect shot.
Best Professions for Making Money With a Drone: Photography, Videography, Inspection, Delivery, and more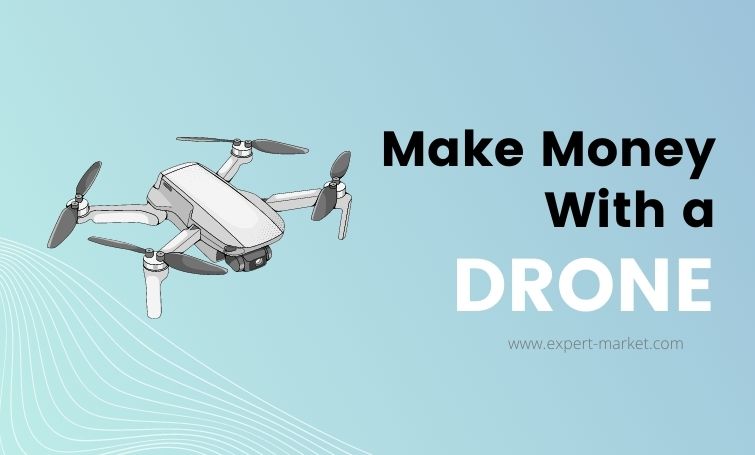 Are you looking to make money with a drone? While the possibilities are seemingly endless, there are certain professions that have become popular among drone pilots and entrepreneurs. These include photography, videography, inspection, delivery and more. Depending on your skillset and interests, you may find that one of these professions is the perfect fit for you.
Photography and videography are two of the most popular drone-related professions. With a drone, you can take stunning aerial photographs and videos of landscapes, buildings, and other natural features that would otherwise be difficult to capture. Drone videography can also be used to capture events, such as weddings, concerts, and other special occasions.
Inspection services are also in demand, as drones are able to provide detailed images of hard-to-reach areas. This can be beneficial for construction companies, roofers, and other businesses that need to inspect areas that would normally require the use of expensive and dangerous equipment.
Drone delivery is another popular profession, and many companies are now using drones to deliver packages and products to customers. Finally, if you have experience in programming and engineering, you can create custom drones and provide services to businesses and individuals.
No matter your skillset and interests, there are plenty of opportunities to make money with a drone. With the right knowledge and equipment, you could be on your way to becoming a successful drone pilot.
Getting Clients: Strategies for Connecting with Your Target Audience and Growing Your Drone Business
It's never been easier to make money with a drone, but to really succeed in the industry you need to get clients. It's all about connecting with your target audience and growing your drone business. But how do you do that? There are a few key strategies to consider when it comes to getting clients. First, focus on creating an online presence. This includes setting up a website, creating social media accounts, and getting involved in online forums and communities. All of these will help you find and connect with potential clients.
You can also look into joining professional associations and networks in your industry, as these can open up great opportunities. Networking is key to finding the best opportunities, so make sure you take the time to attend events and conferences to get your business out there. Finally, don't forget the power of word-of-mouth. Talk to friends, family, and colleagues about your drone business and encourage them to pass on your details to anyone who might be interested in what you have to offer. With these strategies, you can easily get the clients you need to make money with a drone.
Marketing Your Drone Business: Tips for Developing a Brand and Leveraging Social Media Platforms
Marketing your drone business is an important step to ensure success. You need to create a brand for your business and leverage existing social media platforms to reach potential customers. To create a brand, you should start by developing a logo and website, and then create content to share on social media.
This content should be focused on educating people about your drone business and the services you offer. Additionally, you should also optimize your website SEO and use SEO keywords to help draw more people to your website.
Also, look into using paid advertising on social media platforms like Facebook, Instagram, and Twitter to reach even more potential customers. By leveraging these platforms and optimizing your content, you can ensure your drone business is reaching its maximum potential.
Setting Your Rates: How to Calculate Prices for Drone-Related Services
When it comes to setting your rates for drone-related services, it's important to understand the costs associated with running a drone business. From the cost of the drone itself to the cost of insurance, repair and maintenance, as well as the cost of any additional equipment, all of these need to be taken into consideration when setting your rates.
To get an accurate price for the services you offer, you will need to do a cost analysis, taking into account all the expenses associated with running your drone business. Once you have a better understanding of your total costs, you can then set the rates for your services accordingly. This will help ensure that you are charging a fair price for the services you offer, while also making sure you are making a profit. By understanding the costs associated with running a drone business and setting your rates accordingly, you can maximize your earnings and make money with your drone.
Drone Technology and Regulations: What You Need to Know to Ensure You Operate Within the Law
For those looking to make money with a drone, understanding the technology and regulations surrounding it is key. Operating a drone for commercial use is regulated in many countries and it is important to follow the laws and regulations that apply to you. Regulations typically include obtaining a drone pilot license, registering your drone, and ensuring that you follow the relevant airspace and flight rules.
Additionally, the type of drone you use will also determine the regulations you must adhere to, so researching the different kinds of drones is important. Also, you should always make sure to check the local laws and regulations in the area where you are flying, as they can differ from city to city. By doing all of this research and preparation, you will be able to make money with your drone without breaking the law.
Tips for Enhancing Your Drone Photography and Videography: Editing and Post-Production Techniques
For those wanting to make money with a drone, learning how to take high-quality photographs and videos is only half the battle. Editing and post-production techniques can take your drone work to the next level. Here are nine tips for enhancing your drone photography and videography with post-production:
1. Invest in a good editing program. Having the right tools to edit and enhance your drone photos and videos can make a huge difference. Consider investing in a good program such as Adobe Premiere Pro or Final Cut Pro.
2. Experiment with color. Color is essential for making your photos and videos look their best. Experiment with color grading, contrast, and saturation to see what works best for your shots.
3. Add captions, titles, and music. Adding text, titles, and music can help make your drone videos stand out. Captions can provide context to your shots, while music can help set the mood.
4. Don't be afraid to get creative. Try adding special effects and even using animation to create unique, eye-catching videos.
5. Pay attention to the details. Even small details can make a big difference. Make sure to check for any artifacts or noise in your shots, and use noise reduction filters if necessary.
Following these tips can help you take your drone photography and videography to the next level. With the right post-production techniques, you can create stunning, professional-looking work that will help you make money with a drone.
Growing Your Drone Business: Strategies for Taking Your Business to the Next Level
If you're looking to grow your drone business, you've come to the right place. Growing your drone business is no easy task, but with the right strategies, you can take your business to the next level. Here are 10 strategies for taking your drone business to the next level:
1. Utilize social media platforms to promote your business and engage with customers.
2. Take advantage of the latest technologies to improve your business's efficiency and productivity.
3. Network with industry professionals and other drone businesses to increase your reach and customer base.
4. Consider hiring a business coach to help you develop an effective strategy.
5. Participate in industry events and trade shows to promote your business and services.
6. Invest in marketing and advertising to reach more potential customers.
7. Develop relationships with local businesses and offer discounts and special deals to them.
8. Focus on customer service and provide excellent customer service to build customer loyalty.
9. Utilize online tools and services to automate repetitive tasks and improve efficiency.
10. Constantly review your business operations and make necessary changes to keep up with the competition.
By utilizing these strategies, you can take your drone business to the next level. Take the time to review your business operations and make the necessary changes to ensure that your business is operating at its peak potential. With the right strategies, you can become a successful entrepreneur in the drone industry.