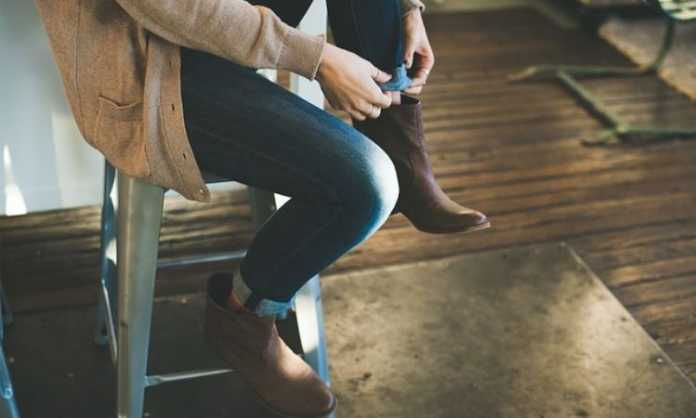 Fashion is full of changing trends, as what is popular now will probably become outdated in a matter of a few months. That's what makes keeping up with the trends so tricky. On the other hand, most people, especially women, put enormous effort in to stay with these trends and look their best once they go out on the town. One of the biggest mistakes people make is to buy high-end clothes, when they can get the same quantity and quality for at least half the price, just without that big brand logo.
Talking about clothing combinations, there are two main accents that you need to pay attention to — the top you are wearing and the shoes. Yes, the bottom needs to be fit according to the style of your combination, but the shirt or dress will be one of the most important parts of your outfit.
As mentioned before, buying from retail shops and big brands is not the wisest thing to do. Your best bet is to visit online stores and search for discounted and premium offers. When it comes to shoes, you can choose from casual to elegant options. As we all encounter special occasions, it is important to have at least a few pairs intended for this purpose. But what are the shoe styles adequate for celebratory events? Let's take a quick look.
The Brogue (Men)/Lace Ups (Women)
One of the most popular men shoes for special occasions has to be the brogue. These come in a variety of colors, but if you are looking to wear a pair at a celebratory event, we would recommend going for dark brown or black. What you should know is that the more brogue (at the top), the more formal the shoe. These have their origins with Gaelic tribes, where those perforations set on top had the purpose of draining water from the inner part of the shoe. If you are looking to escape your comfort zone, we suggest that you go for wingtips — an alternative to the traditional brogue with decorations on the sides and top.
When it comes to women, lace-up brogues and oxfords seem to be the ideal choice. Made of suede or Scotch grain leather, these are the perfect choice combined with an elegant shirt, blouse, and sleek bottoms.
The Suede Chukka (Men)/Wedges (Women)
Another great shoe option for a special occasion are the suede chukkas. These are even better if you are looking to go out for a night on the town or for a fancy business meeting. If you are ready to hop out of your comfort zone, a pair of these can work great with a comfortable suit for both winter and summer seasons.
The highlights of this style are the high ankle (boot style), round toe, and only a few bracelets. Khaki trousers will work just perfectly with these, as the chukka shoes are mostly made out of suede leather, which is very malleable and will fit your foot like a glove.
Yes, we know that most women have at least a few pairs of heels in their wardrobe, but wedges are different. These are more comfortable, and while they may not be as sharp and attractive as those excruciating heels, you will still look great without the trouble of blisters all over your feet and sore heels the next morning.
Derby (Men)/Loafers (Women)
Last but not least are the derby shoes which date back to the 19th century, and offer a more versatile look than the brogues or oxford shoes. While these can be worn as a part of your office outfit, when combined with the right suit or pants, they will allow you to become the star of that special occasion. Coming in a variety of colors from black to cognac red, fitting this shoe according to your clothing combination is so easy.
We know what you will say — loafers are more of a relaxing daily shoe, but black elegant loafers can go perfectly with the right suit-shirt combination. While this is more for a formal event, instead of a party, loafers are comfortable, and if you know how to wear them, you will feel and look like a true business woman.
Conclusion
Shoes play an important part of anyone's wardrobe, and with a few good pairs in your wardrobe, you will be ready for any event. While the above-mentioned styles are perfect for a special occasion, they are suitable for daytime wear as well.