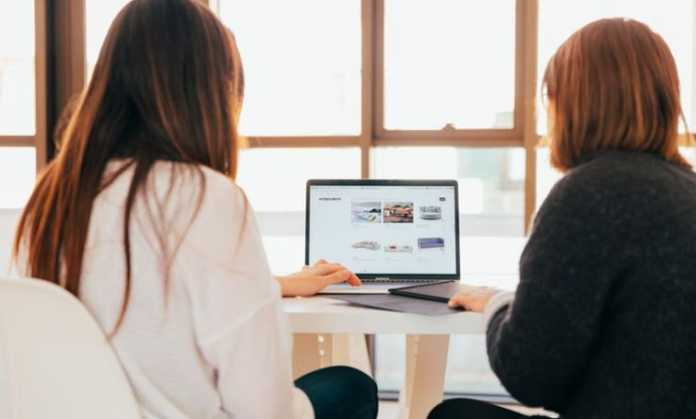 WordPress offers easy customization using plugins and widgets to add functionalities to your website. Even though the two are similar, the main difference lies in how they run on your website.
Plugins work to improve your site's overall performance, whereas widgets create interactivity on the front-end of your website. Put simply, widgets are content blocks you can attach to your site's headers, footers, and sidebars.
To fully know what is WordPress and its benefits means knowing how widgets work and which ones are essential. Read on to discover our list of the top 10 WordPress widgets you should consider for your website.
Why Should You Use WordPress Widgets?
Widgets improve your website's design and user interactivity, which can help to lower bounce rates. Depending on the widget area of your WordPress theme, they can be at the top, bottom, or sidebar of your web page. 
Widgets typically appear on every page of your website to complement the main content. They are usually displayed as clickable icons or buttons, which is why they can improve user experience and engagement.
Default widgets, including calendars, categories, search bars, and recent posts, usually work with many WordPress themes. Displaying them on a WordPress site is also easy and doesn't require editing code. Many WordPress plugins also have their own widgets to deploy various functionalities – these are called widget plugins.
The newest version of WordPress also allows you to create a more pleasant user journey by enhancing the block features. To activate and explore the widget settings, navigate to the Appearance section from your WordPress dashboard, then choose Widgets.
10 Must-Have WordPress Widgets for Your Site
In this section, we discuss 10 essential WordPress widgets, from default widgets to widget plugins.
1. WPForms WordPress Widget
WPForms is a WordPress plugin that enables you to create forms for various purposes, including contact forms. It also facilitates the creation of a mailing list to enhance your website's email marketing strategy. 
You can automatically access the widget of this plugin by simply activating it on your website. It's available in the free version, but if you want to add multiple forms or create integrations with other advanced tools, the subscription costs start at $39.50/year. 
2. WP Call Button
WP Call Button is a free WordPress widget plugin to add a click-to-call button on your website. This functionality can benefit WordPress websites that need to provide easily contactable customer service, like B2B or hospitality companies. 
The call button widget can display in a sidebar or as a sticky button that scrolls according to the user's activity.
3. Calls to Action
A call-to-action is already included as one of WordPress' default widgets. Its function is to prompt customers to complete an action while visiting your website – for instance, signing up for a newsletter, buying a product, or contacting the sales team.
Call-to-action widgets display in various forms, including banners, slide-ins, or pop-ups. Depending on your goal and website layout, choose one that you think will attract the target audience most effectively.
4. Recent Posts
The Recent Posts widget is another one of WordPress' default widgets. It will show a featured image, a glimpse of the post content, and the date it was published. If you wish to add more media or customize the widget's design, you can utilize a free WordPress plugin.
Displaying your website's latest posts allows visitors to find additional relevant content. It also encourages users to stay on your website longer, increases traffic to your new posts, and enhances the user experience.
5. Archives Widget
The Archives widget is available by default on your WordPress dashboard. It organizes previously published posts by month to make it easier for readers to browse your older content.
Not only is this widget beneficial to visitors, but it can also eventually increase traffic to your older posts. This widget is the perfect solution if you run a website with an extensive library of informational content.
6. Google Maps
The Google Maps widget is excellent for brick-and-mortar businesses to help customers find their physical stores easily. This widget lets site owners display Google Maps for a designated address or location. When clicked, the map becomes larger and appears as a lightbox popup.
For businesses that apply local SEO practices, this widget encourages customers to do a follow-up action after finding the company on the search results page. 
7. Table of Contents
The Table of Contents widget works to organize and present content according to its headings. It can be helpful for WordPress sites that publish long articles, as it lets visitors quickly jump to the desired sections.
WordPress has a default Table of Contents widget, but you'll need to fill out the content headings manually. You can use WordPress widget plugins like Easy Table of Contents if you wish to automatically add a table of contents to all of your posts.
8. Search Widget
The Search Bar widget is one of the must-have widgets for any website type. If the Recent Posts and Archives widgets help ease navigation through published posts, a search function offers a direct way to look for content by specific keywords.
If visitors find it hard to find the content they desire, it increases the chance of them leaving your site quickly. Therefore, this widget can help lower your site's bounce rate and increase the chance of directing people to more pages.
9. Testimonial Widget
If you want to create a landing page WordPress website, the Testimonial widget is a must-have to display social proof of your business. It is also one of the default WordPress widgets that can show images, testimonials, and a small profile section.
In case you want to add more visual elements or animations, there are testimonial widget plugins to activate, such as WP Testimonial with Widget by Essential Plugin. 
10. Social Media
Social media buttons are another default WordPress widget to embed easily on your website. Many social media platforms are available for integration, including Reddit, Instagram, Facebook, and Spotify.
Embedding social media buttons encourages visitors to take action after reading your content. Besides boosting the site's user engagement, it also allows visitors to easily navigate to your social platforms and promote your content on their own profiles, which can eventually increase traffic to your website.
Conclusion
In this article, we've discussed the 10 essential WordPress widgets to embed on your website. They work to add functionality and increase engagement so that visitors are encouraged to browse and stay longer on your site.
Since adding too many widgets can clutter a page, it's important to design your website's layout by thinking about how visitors would interact with them. Each WordPress theme has a different widget area, so consider this accordingly.
Before you add widgets, evaluate the most needed functionalities based on your website's purpose. Then, experiment with the widgets by analyzing the rate of engagement and traffic to your website. Also, gather customer feedback on which tools are most helpful for them.
We hope this article helps your website-building journey. Good luck!