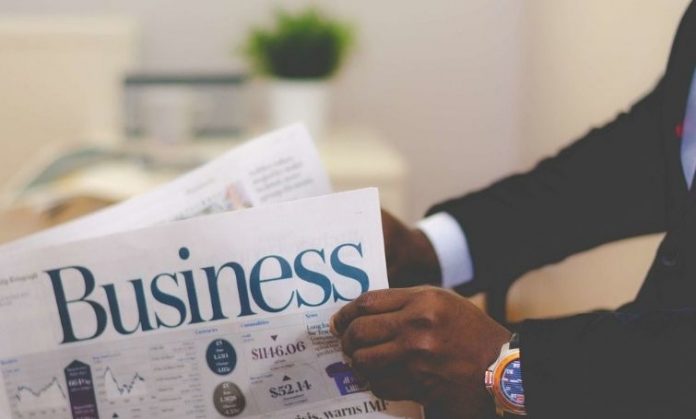 If you're a millennial, you might be wondering if there was life before the internet. This is because the millennial generation is considered the first generation to have grown up completely immersed in the world of digital communications. But guess what, if you do some research, it is notable that some of the biggest technological successes of all time preceded the internet.
Henry Ford is one of the thousands of industrial revolutionaries who have shaped the world using technology that was not internet based. The Ford Motor Groups' marketing strategy was centered around advertising in newspapers using the Ford logo. In fact, Henry Ford is also famous for his remark, "The one who stops advertising the business to save money is just like the one who stops the clock to save their time."
The bottom line is that while digital marketing is an essential cost-effective way of spreading your brand footprint, it goes without saying that offline advertising is not a write-off. It remains a viable option to explore. After all, marketing your business at every opportunity using different mediums of communication is key.
Here are ten cost-effective ways to market your business offline.
1. The Elevator Pitch
The elevator pitch is aimed at breaking the ice when networking with people in just about any scenario. That's because people are interested in who you are and what defines you in the business world. It is also the first marketing opportunity, so don't miss out on this cost-effective way of simply spreading your advert by word of mouth. You are the best advert for your brand and business. So have a good elevator pitch to ensure you don't stumble over your words when introducing yourself to people for the first time.
2. Business Cards
Make sure you also have a business card on hand all the time to support your elevator pitch. Hand out your contact details at some point during the conversation or even if the person you're engaging with does not ask you directly for one. Professionally printed business cards are cost-effective and always a good marketing tool. Besides, you need people to know where and how they can find you again. Make a good, lasting professional impression at all times when engaging with people.
3. Networking Opportunities
Aim to build inspiring relationships with people. It goes without saying that if you're passionate about your vocation, you won't need a vacation. Turn every networking event into an opportunity to start talking about your trade and open new doors to market your business. Face-to-face networking opportunities are still effective as this is how you get to make a lasting impression on the people you meet. Don't blow it and waste opportunities for introductions and engagement.
4. Printed Brand Opportunities
Amplify the visibility of your brand at all trade opportunities and use a printed marquee as a market stall. A simple thing like having your marquee branded will go a long way to ensure that people remember your business. Stand out visibly on market day, trade fairs, expos, and exhibitions and get your brand printed professionally on your trade marquees.
5. Branded Materials
Printing branded materials, like calendars, to hand out as a goodwill gesture to customers, suppliers, and other stakeholders is a great way of building customer loyalty while promoting your brand, which will most likely be seen by third parties. Giving away branded items like T-shirts, stationery, and mugs as gifts during events, exhibitions, and trade fairs is also a great way to leave a lasting impression on recipients and potential new customers.
6. The Mass Media Space
Everyone loves a good story, especially a success story. As a business person, there are plenty of opportunities in the mass media space to get your entrepreneur or business story out to the public. Start sending press releases to journalists, network with them at public events and trade fairs, and pitch your story or professional expert advice when relevant. If you are successful in your pitch, you will be able to reach a mass audience that ranges in millions of people across the globe.
7. Low-Cost Newspaper Adverts
It's highly unlikely that newspaper printing will be a thing of the past anytime soon, despite many closing down after failing to adapt to the digital era. Local newspapers are a great means for marketing your business. In the past, they were a strategic part of the marketing plans of businesses.
8. Local Event Sponsorship
A great way to build a spirit of community in the local neighborhood is to solve one or two of the local problems facing people. By simply being a sponsor of a worthy event or cause aimed at resolving the situation, you'll be able to uplift the spirit of the local community and build brand loyalty. It is without a doubt also a lasting way of making a positive brand impression and marketing your business.
9. Postcard Business Promotions
Postcard business promotions are still a cost-effective way to market your brand offline. The purpose is to creatively target your market by sending postcards promoting new products, offering discounts, and also inviting people to your store. There are some really imaginative postcard prints in the market today. Most small businesses will tell you that this is still a great way to reach new customers.
10. Offering To Be A Guest Speaker
Finally, a well-proven and effective way to market your business is to volunteer to be a guest speaker at an industry-related event. By showing up as a guest speaker, people will become aware of your market presence and will warm up to you because of the level of your engagement, presentation, and overall contribution.
Conclusion
While we may have given you ten great ways to market your business that are cost-effective and not bound by digital requirements, be sure to leave behind details of your website and digital addresses. After all, Henry Ford would have done so, as well as all the thousands of other great industrialists if the power of the world wide web was available to them.